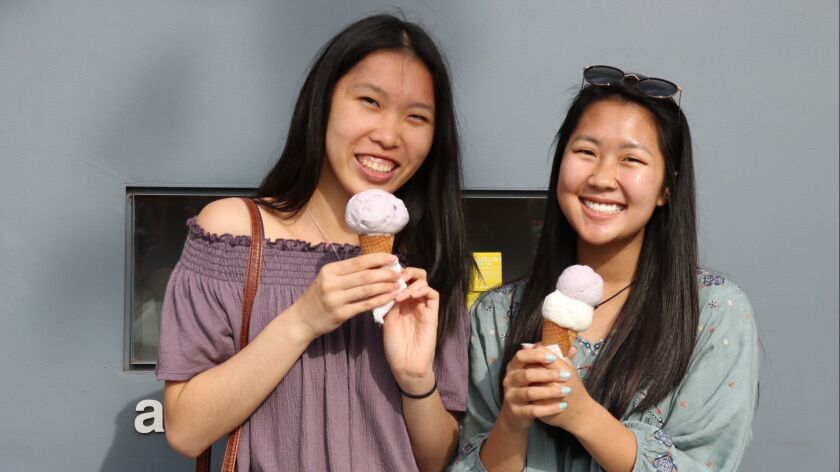 Among the four people killed Saturday when a construction crane came crashing down onto one of Seattle's busiest streets was a 19-year-old woman from South Pasadena.
Sarah Wong graduated last spring from Futures Academy in Pasadena and was in her freshman year at Seattle Pacific University, where she was pursuing a degree in nursing. Lauren Tan, who referred to Wong as a sister after the two met 14 years ago in kindergarten, said her friend had hoped to one day become a neonatal nurse. The two spoke just a few days before the crane accident to make plans for the summer.
Wong was traveling with another student in a car when a crane at a site for Google's new campus crashed to the street below. Three others, including two construction workers, also died.
In a statement Sunday from Seattle Pacific University, where Sarah was a month away from finals week, the school asked that the "community join us in praying for Sarah's family and friends during this difficult time."
Tan described her friend as a passionate environmentalist. Friendship was also a powerful force in Wong's life, as evidenced from her social media accounts. A photo from Futures Academy shows a graduating Wong at a lectern addressing the Class of 2018. On her Facebook page, she smiles in graduation photos with numerous friends. In one, she's surrounded by family in an embrace of unmistakable pride.
"Sarah touched so many lives throughout her short time on Earth."
Lauren Tan, friend of Sarah Wong
Wong also posted more than a dozen graduation tributes to her friends at South Pasadena High School, which she attended before transferring to Futures Academy. Two weeks before her former school's graduation, she donned a sash at prom that revealed she was "Prom Royalty."
"Sarah touched so many lives throughout her short time on Earth. She spread so much love, encouragement, and kindness to everyone around her," Tan said. "Anytime I was unsure about something, I'd always text her to ask for her opinion because I knew she'd know exactly what to say. Sarah taught me to never be afraid to take risks and to follow my heart."
The introduction on Wong's Instagram page summed up her life: "Aloha nui loa." Much love.
---