In a state with only one clinic, Mississippi approves the most restrictive abortion ban in the U.S.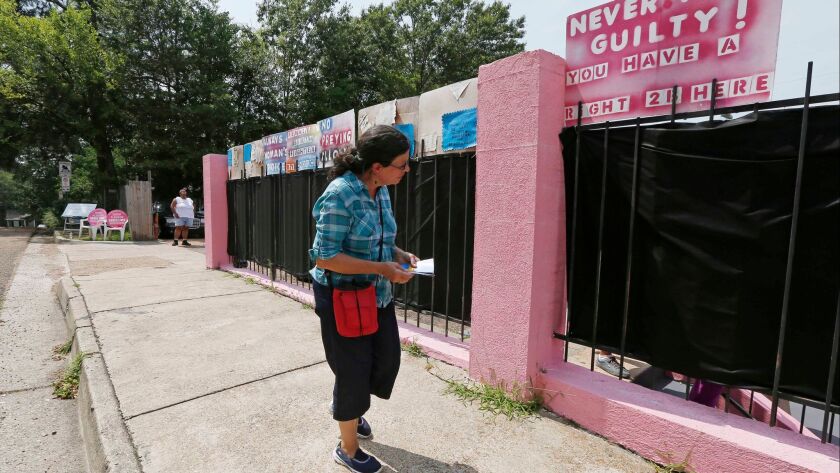 Mississippi lawmakers on Thursday passed what may be the most restrictive abortion law in the nation — a bill that prohibits women from obtaining an abortion more than 15 weeks after their last menstrual cycle.
As women around the world staged protests and walkouts in support of International Women's Day, the state's staunchly Republican House voted 75 to 34 in favor of the Gestational Age Act, after the Senate passed the measure on Tuesday.
Republican Gov. Phil Bryant, a vocal foe of abortion, has indicated that he will sign the bill into law.
"As I have repeatedly said, I want Mississippi to be the safest place in America for an unborn child," he tweeted Tuesday when the measure passed in the Senate. "House Bill 1510 will help us achieve that goal."
No other state restricts abortions as early as 15 weeks. Mississippi's current abortion law — which bans most abortions at 20 weeks — is already one of the most restrictive in the nation.
The owner of the state's only abortion clinic, the Jackson Women's Health Organization, has said she is mulling legal action.
"These groups are tossing anything and everything out there, anything that could start winding its way through the legal system because we're in a very fragile place right now," Diane Derzis told Jackson's Clarion-Ledger newspaper after the Senate vote.
"Roe is clearly in danger and that's what they're preparing for," she added, citing the landmark Supreme Court ruling on abortion rights. "They hope by the time they get to the Supreme Court they will have changed the Supreme Court."
Jameson Taylor, acting president of the Mississippi Center for Public Policy, a conservative think tank that helped lawmakers draft the bill, said the legislation would bring Mississippi in line with the majority of countries across the world that limit abortion after the first trimester.
"The bill is important," he said, "because it takes another step in protecting maternal health and advancing the state's interest in protecting pre-born life."
Legal experts, however, say the bill is unlikely to withstand a court challenge.
"Under existing law, it's patently unconstitutional," said Geoffrey Stone, a law professor at the University of Chicago. "It's an effort to push the limits, but I can't imagine any court in a good-faith manner applying the existing doctrine and upholding this law."
As far back as the 1973 Roe vs. Wade ruling, the U.S. Supreme Court has held that states cannot ban abortions before a fetus can survive outside the womb on its own. While medical advancements have allowed fetuses to survive earlier — potentially shifting the period in which abortion is legal — 15 weeks would be a stretch, Stone said.
"Clearly, over the last 45 years the point of viability has moved forward in time, so that it's no longer what it was then," Stone said. "But it's far beyond 15 weeks."
But viability was not the only issue, Taylor said.
"The question of viability is no longer the preeminent question that the courts look at," he said. "The question is, what kind of burden does this regulation place? Does this basically make some kind of rational sense? We believe that the 15-week limit certainly meets that standard because you have 75% of countries around the world that limit abortion after the first trimester."
"Clearly, the court's thinking on this issue is evolving, as it should be," he added. "Science is also evolving."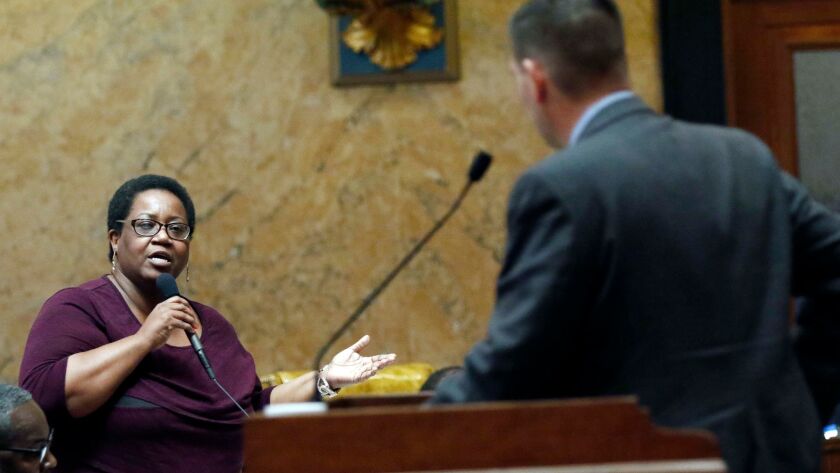 House Bill 1510 does not make exemptions for pregnancies that resulted from rape or incest.
It allows two exceptions: cases of severe fetal abnormality, in which medical experts determine the fetus suffers a life-threatening physical condition that prevents it living outside the womb, or a medical emergency in which pregnancy threatens a woman's life.
A raft of national abortion rights groups condemned the bill as placing an unreasonable burden on women, particularly lower-income women and their families.
"Thanks to this anti-choice bill and its backers, women in Mississippi are now one dangerous step closer to losing their constitutional right to access abortion," Adrienne Kimmell, NARAL Pro-Choice America's vice president of communications and strategic research, said in a statement.
"Let's be clear about the real outcomes for women if abortion ban bills like H.B. 1510 are signed into law," she added. "The number of abortions will not go down, and the number of deaths and injuries to women will rise."
Jarvie is a special correspondent.
---
Must-read stories from the L.A. Times
Get the day's top news with our Today's Headlines newsletter, sent every weekday morning.
You may occasionally receive promotional content from the Los Angeles Times.