Op-Ed: Innovations used in 12 cities around the world may help others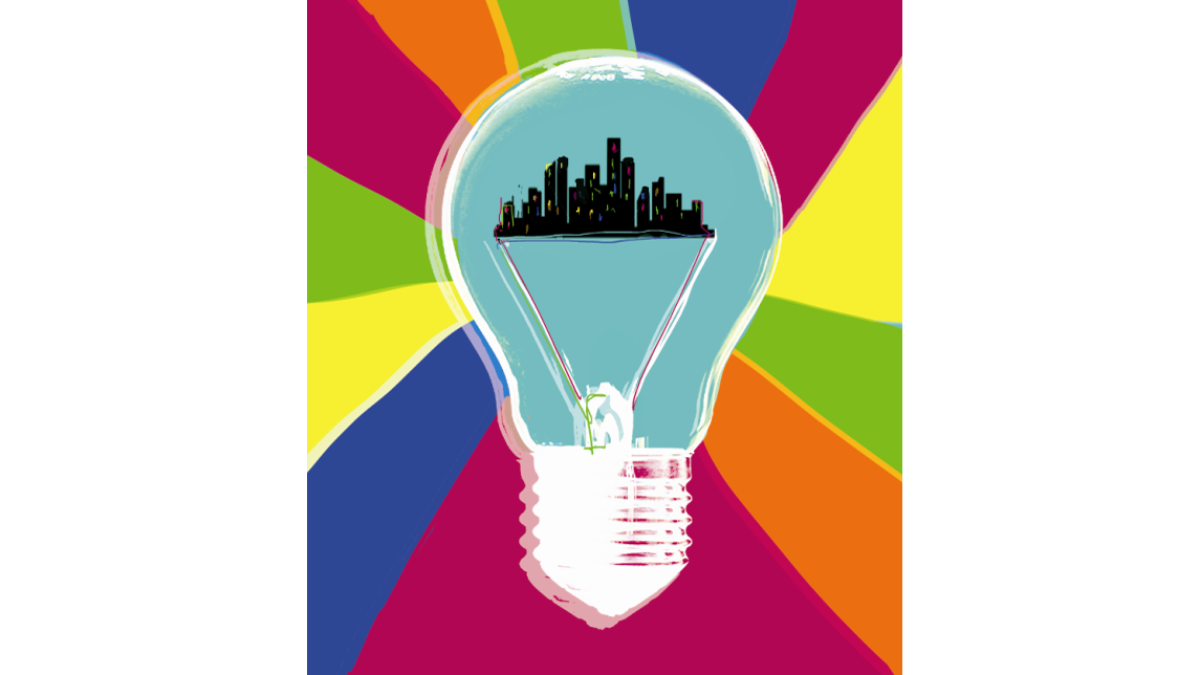 What makes a city work? And are there innovations that can make a city work better? We went looking for good ideas that are being tested in cities around the world, asking urban leaders who will be attending the CityLab conference in Los Angeles this week to tell us about one good idea that has worked well back home. Here is a collection of the ideas we liked best.
Edmonton, Canada
By Don Iveson
In Edmonton, a city of nearly 900,000, we have changed the way we view trash. Rather than thinking of it as a nuisance to be disposed of, we see it as a resource, and that has made a huge difference.
As in Los Angeles, Edmonton residents separate their trash at home into recyclables and non-recyclables. After collection, it heads for Edmonton's Waste Management Center for further separation. There, we have a massive composting facility, a materials-recovery facility for sorting recyclables, an integrated processing and transfer facility, a leachate treatment facility, an electronics waste recycling facility and a construction and demolition waste recycling facility. Additionally, we have a landfill gas plant at a former landfill on the site that is generating sufficient energy to power 4,600 homes. And we are partnering with a private company, Enerkem Alberta Biofuels, that has built Canada's first waste-to-biofuels facility on the site, which will take materials that cannot be recycled or composted and turn them into methanol and ethanol.
Already, we are diverting about 55% of residential waste in the city. With the addition of the biofuels plant, we expect to reach our goal of diverting 90% of the city's residential waste in the next two years.
Don Iveson is mayor of Edmonton.
San Francisco
By Hunter Franks
The Neighborhood Postcard Project, which began in San Francisco in 2013, aims to connect residents from different parts of cities. Here's how it works. We ask people from one neighborhood to write about where they live on the back of a postcard that we provide them. We might, say, attend an event in San Francisco's Bayview-Hunters Point neighborhood, where residents tend to be less affluent and more ethnically diverse than in the city as a whole. We encourage attendees to write about life in their neighborhood. We then take those cards and send them to people living, say, in Pacific Heights, one of San Francisco's wealthiest neighborhoods. The recipients' addresses are chosen at random, using Zillow or phone books.
The goal of the postcard project is to break down stereotypes and build community. And it works. Sometimes the postcard recipients get in touch with us after receiving the card and want to meet or talk with the sender, which we help facilitate. At one such meeting, the two people realized they'd read the same book about a clash of cultures several weeks before. Surprising? Not really. The whole point of the project is that, if you give people from different backgrounds, cultures and lifestyles the space to come together, they are likely to realize that they are much more similar than they are different.
Hunter Franks is founder of the Neighborhood Postcard Project and the League of Creative Interventionists.
Montreal, Canada
By James Rathmell
Cities are often far from the farms that provide their food. But in Montreal, we are now growing food where people live, and we are doing it in an environmentally sensitive way. Lufa Farms has built two commercial-scale rooftop greenhouses, with a total 74,000 square feet of growing area, and we have more in the works. Our rooftop farms currently produce about 200 metric tons of pesticide-free, responsibly grown produce annually, feeding thousands of city residents who have subscribed to our service. Members select a delivery site for their weekly baskets and tell us what foods they want included. (In addition to the produce we grow, we also feature offerings from local bakers, cheese makers and other food purveyors.)
Our urban farms are energy-efficient and use no new land. We capture rainwater for irrigation and recirculate runoff. We compost green waste on site. And we do all of this close enough to where Montrealers live and work that tomatoes, lettuce, peppers, greens, cucumbers, herbs and more can be on our subscribers' dinner tables the same day they are harvested. Urban agriculture can help cities to become more self-sufficient in food production, and we're demonstrating that it can work on a commercially viable scale and put a real dent into feeding urban populations.
James Rathmell is chief of staff at Lufa Farms in Montreal.
Seoul, South Korea
By In Dong Cho
Seoul is a densely populated megalopolis with about 10 million people, and is characterized as being a high-cost city in terms of cost of living, land prices and wages. To help solve Seoul's urban problems, the city proclaimed itself a "sharing city" in September 2012. It has established institutional tools to create and implement an ecosystem for sharing, which includes public-private cooperatives and ShareHub, an online portal to educate citizens on the concept.
Among the fast-growing projects is a car-sharing program called Nanum-Car, which has been used by customers 500,000 times over the last two years. There are sharing enterprises that offer, via smartphone application, a service for sharing space in parking lots managed by municipalities. A program for sharing children's clothes, which links sharing enterprises with child care centers, has recorded 120% growth in just one year. Sharing enterprises offer a reservation service to utilize idle space in public buildings and churches. A program that enables an elderly person and a young citizen to share living space has the twofold goal of promoting welfare for seniors living alone as well as resolving a housing shortage for young people. Four municipal districts with many university students are taking part in it. A social dining business, in its second year of operation, has recorded 500% growth in just a year.
In Dong Cho is director-general of the Seoul Innovation Bureau in South Korea.
Memphis, Tenn.
By Doug McGowen
Memphis wants to encourage small-business start-ups and revivify its neighborhoods and public spaces. This spring, we tested the option of expanding a thriving food truck scene by jump-starting new kinds of businesses on wheels. In a partnership between the mayor's office and Alt.Consulting, a local firm, Memphis sponsored a competition to grant 50 hours of technical assistance as well as forgivable loans and other financial help — up to $20,000 per business — to help five entrepreneurs turn trucks into stores and to market their wares.
In May, a bike repair and retail shop, two fashion boutiques, a T-shirt truck that offers on-site silk screening, and a recycled jeans shop began mobile operations, with much lower overhead and risk than if the proprietors had opened bricks-and-mortar stores. The program will be evaluated over the next year, but it quickly inspired inquiries from 15 other entrepreneurs, and one additional mobile enterprise, unaffiliated with the city program, is already up and running.
Doug McGowen is the director of the Mayor's Innovation Delivery Team for the city of Memphis.
Jersey City, N.J.
By Steven Fulop
The gun reform debate is as contentious as ever and as unsuccessful as ever in making Americans safer. In Jersey City, we've taken steps to produce gun reform results.
Police departments are huge buyers of guns, but they have not taken advantage of their power in the marketplace to demand change from gun manufacturers. We are reversing that missed opportunity.
Jersey City recently issued a Request for Proposals to gun manufacturers because it was time to purchase new weaponry. We asked simple questions about gun safety and responsibility in order to determine who would be awarded the contract.
For example, what would the manufacturer do with guns that we returned to them? Would the company resell them on the open market or could the city be assured that the guns we returned would only be resold to law enforcement?
Two gun makers replied with thoughtful answers. They made clear that in order to get Jersey City's business, they would break ranks with the gun industry on that issue.
By using our buying power, we believe Jersey City will become a little safer. We hope law enforcement agencies in other cities and states will follow our lead and push forward the gun reform most Americans want.
Steven Fulop is the mayor of Jersey City.
Wichita, Kan.
By Nancy LeaMond
With the aging of cities, we've seen innovation in how communities support multiple generations that work together, live together and support one another. In 2013, AARP Kansas worked with the city of Wichita to create a Grandparents Park (the first in Kansas), which serves as a place where people of all ages come together for healthy, safe play.
Wichita, like many cities across the country, has a significant number of grandparents who provide regular care for their grandchildren. (Some baby-sit while the parents are at work, while many are actually raising their grandkids.) Residents in this particular neighborhood didn't have a place to walk or play, and wanted somewhere to spend more time together outdoors. AARP Kansas, Mayor Carl Brewer, Parks and Recreation, local agencies on aging and nearby businesses came together to raise the funds and made the idea a reality, turning two empty lots into the park.
The park features an exercise station that is geared toward people ages 50 and older, a playground for children, paved trails and park benches. At the park's dedication, residents started a walking program that continues to meet regularly.
Since the city maintains the park (just as it did the empty lots), there are no additional ongoing costs. It's been so successful that other cities are working to replicate it. After all, we're never too young or too old for play.
Nancy LeaMond is executive vice president of AARP's State and National Group.
Santa Cruz
By Ryan Coonerty and Jeremy Neuner
We, as Santa Cruz city officials, struggled in 2008 to attract companies to our community. The economy was in free-fall and companies were looking for incentives that were impossible to fund with a shrinking municipal budget.
After a difficult recruitment visit, we found ourselves licking our wounds at a local coffee shop. When we looked around and saw dozens of smart, creative, innovative people working, we had a revelation: We needed to attract these freelancers, independent consultants and teleworkers to our community to help keep our city's economy humming.
So we abandoned the old economic development model of trying to attract one 200-person company to our city and instead imagined a plan to create a city for 200 one-person companies. Thus began a new strategy to support these "solopreneurs" with policies and projects designed for a new economy, including founding our private, for-profit co-working company, NextSpace, which now has nine locations. Membership includes various kinds of work spaces, but the real value comes from the ability to connect and collaborate with fellow members from a wide variety of industries in nine locations.
By 2020, 60 million of these solopreneurs will form the backbone of our national economy. Our venture is but one approach to adapt to the changing work environment. In the future, successful cities will have to create the workplaces, implement the regulatory policies and offer the incentives these solopreneurs need to survive and thrive in the new economy.
Ryan Coonerty and Jeremy Neuner, former mayor and its former economic development coordinator, respectively, are the authors of "The Rise of the Naked Economy: How to Benefit From the Changing Workplace."
Louisville, Ky.
By Lori Hatton and Ted Smith
One thing Louisville has in common with Southern California is its air quality, which ranks among the worst in the nation. Not surprisingly, our citizens suffer disproportionately from breathing disorders. But we are determined to understand the problem and find solutions. To that end, Mayor Greg Fischer and a variety of civic partners have joined forces to employ emerging technology to better understand the burden of disease and to use new tools to explore connections to potential triggers. We have deployed dozens of inexpensive air monitors around the city to augment those of the Environmental Protection Agency. They will help us understand how air quality differs from one neighborhood to another over time. Additionally, over the last two years, some 500 asthma sufferers have been recruited at clinics and pharmacies to carry asthma inhalers with GPS devices attached. This effort has captured 8,500 asthma events, and we have mapped them to identify asthma hot spots around the city. The data the community has collected are publicly available and presented alongside EPA monitor data from our Air Pollution Control District on an open data site called LouisvilleAirMap.com. Our next step is to use these measurements to identify hyper-local interventions that can improve lives through such things as green infrastructure, traffic calming in high-risk areas and other small-scale interventions that are both economically feasible and effective.
Lori Hatton is the mayor's office director and director of boards and commissions for the city of Louisville. Ted Smith is the city's chief of civic innovation.
Long Beach
By Alan Pullman
Long Beach needed more public space. But, as in other cities, there wasn't money or space to develop new traditional parks. That's where parklets came in.
A parklet is a sidewalk extension that converts parking spaces, traffic medians or other street space into friendlier places for people to gather. We have been involved in creating four parklets in Long Beach. We worked with restaurants to identify likely street space that could become part of an extended sidewalk for outdoor dining. We then installed what were effectively decks extending from the sidewalks, bordered with plantings and railings. In every case, we replaced the parking spots that were eliminated by reconfiguring other parking to provide the same number of spaces.
The parklets have helped to revitalize retail corridors and to make the streets of Long Beach more inviting to pedestrians. Seeing people enjoying themselves outside invites others to do the same. And the parklets help slow and calm traffic, which means streets are also more inviting to bicycles. Best of all, the restaurants that benefited from the parklets paid for them, meaning very little cost to the city.
Cities wishing to create their own parklets can get help from a tool kit created by the UCLA Luskin School of Public Affairs called "Reclaiming the Right-of-Way: A Toolkit for Creating and Implementing Parklets."
Alan Pullman is senior principal and founder of Studio One Eleven at P+R Architects.
Tel Aviv, Israel
By Hila Oren
Tel Aviv has reinvented one of the most traditional resources in the world: the public library. Jews are known as the people of the book, but as technology changed the way we all get information, Tel Aviv saw a decrease in the use of its library system.
We adapted first by launching free Wi-Fi across the city, which allows residents and visitors to download library materials at any time and place. We also transformed part of an underused branch of the library in the historic Shalom Meir Tower, Tel Aviv's first skyscraper, into a shared work space for tech start-ups. (The city is home to 700 early-state companies.) It hosts networking events and provides infrastructure tailored for entrepreneurs.
We also moved books out of regular branches, so they're right where you are. We started with a pilot program that put library books at the city's most popular beach and expanded to include an open-air park library, at a site where many migrants sleep, which contains thousands of books in 16 languages.
Hila Oren is the founder and chief executive of Tel Aviv Global and Tourism, an initiative of the mayor's office.
Newton, Mass.
By Dori Zaleznik
The goal of the one-stop Veterans Service Center in Newton is simple: Make it easy for veterans to find everything they need to resume living satisfying and productive lives after serving their country.
The driving force behind the center was Setti Warren, Newton's mayor and an Iraq veteran himself. He knew there were a lot of services available, but he also knew that veterans were falling through the cracks. So he commissioned a study from Harvard's Kennedy School to find out how the city might intervene more effectively.
The researchers, veterans themselves, concluded that a more integrated support system for veterans was needed, which is what Newton designed. The center offers assistance in securing benefits, healthcare, child care, housing, education and employment in a relaxed environment where veterans can socialize, network, eat and hear a speaker. In its first year, the center served more than 250 veterans, many of whom returned repeatedly. They have found out about benefit eligibility, enrolled in VA healthcare, completed an Upward Bound education program through UMass Boston and learned of employment opportunities. We hope other cities will follow our lead.
Dori Zaleznik is a physician and chief administrative officer of Newton.
Follow the Opinion section on Twitter @latimesopinion
Our six-week newsletter will help you make the right decision for you and your property.
You may occasionally receive promotional content from the Los Angeles Times.