Readers React: High-speed rail and development are drought-intolerant, readers say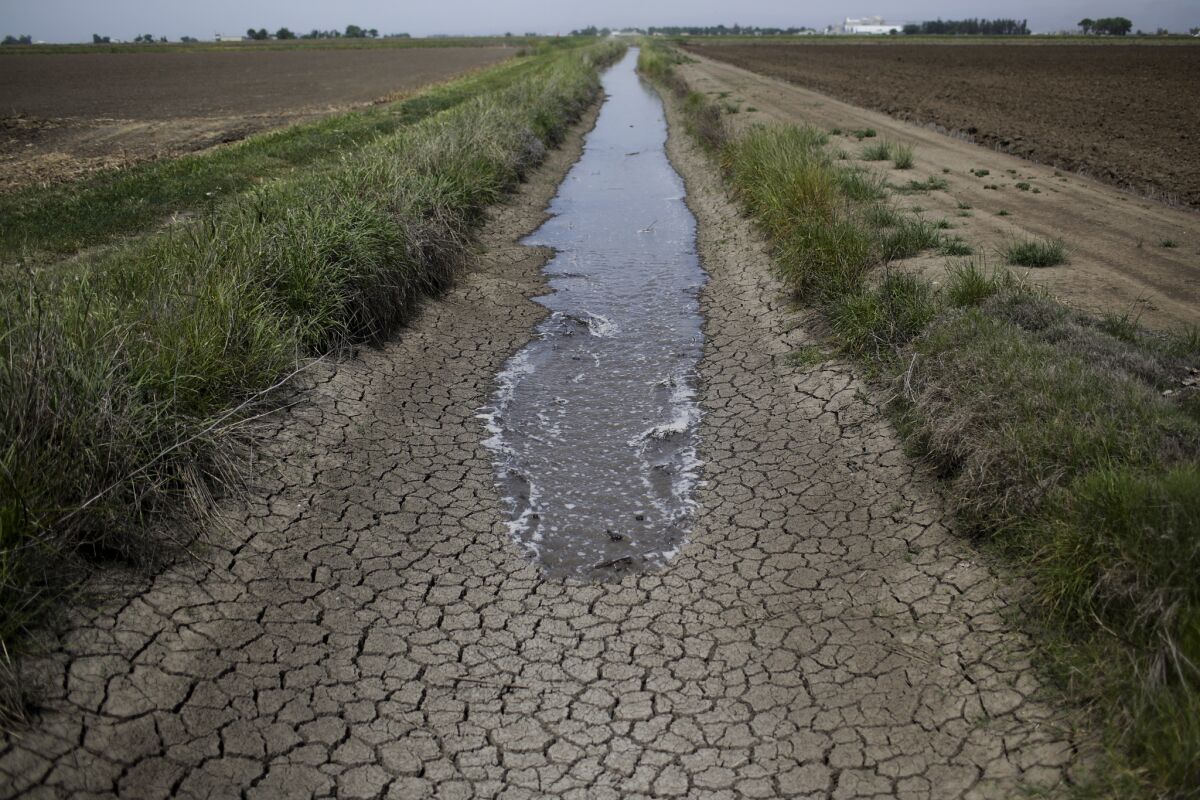 Many urban thinkers say an environmentally sustainable Los Angeles would have higher-density housing with shared gardens and fewer of the single-family homes with lawns that are prevalent in Southern California. Such an urban landscape would reduce the need for personal cars and cut back on water use.
But many of our letter writers say that's precisely what California doesn't need now. Why? Because we're in a drought, they say, and development and higher density can only worsen our water problems. They also say precious state resources that should go toward water infrastructure shouldn't be spent on a $68-billion high-speed rail system.
Drought or not, development and the high-speed rail project have always been targets for our letter writers. But with California's water crisis in focus, they're using the drought to add some urgency to their arguments.
Linda Roberts of Altadena denounces water-intensive, high-density development:
How can anyone take the drought seriously when the developers and politicians approve constant, frenzied building of malls, gigantic hotels, condos, businesses and residential communities, all of which will impact the water supply?
While lawns take a huge chunk of water and much of the building does not involve lawns, all that cement and concrete requires huge amounts of water. Additionally, overdevelopment in residential communities is not environmentally friendly. How much space does a family need to live?
So while the little guy is trying to cut back on water usage, the powers that be continue to build up every spot of dirt for high density while reeling in massive revenue. Man cannot live without water, but he can certainly survive without ever-growing density.
Irvine resident Bernie Anderson says money talks even in a drought:
It's curious that while the extreme drought conditions continue and we are continuously asked to conserve our precious water resources, the political powers are compounding the severity of the problem by allowing the developers to build countless new, water-guzzling, condominium and single-family projects throughout California.
However, I guess money given by wealthy developers is more important than having the water necessary for future generations of Californians.
Betty Vanole of Burbank shoots down the bullet train:
Water in California should be the first priority of Gov. Jerry Brown and the Legislature. Alas, Brown is spending billions and billions of dollars on his pet project, a train that people do not want, instead of building desalinization plants and adequately bolstering the state's water infrastructure.
This drought has been going on for years now, but the Legislature appears to be too busy with the special interests to be bothered about it. What are we Californians to do?
Maybe we should remember all this at the ballot box — but perhaps we already know this, which is why so few of us bother to vote.
Follow the Opinion section on Twitter @latimesopinion and Facebook
Life is stressful. Our weekly mental wellness newsletter can help.
You may occasionally receive promotional content from the Los Angeles Times.