Readers React: Think before you lecture a poor parent about good nutrition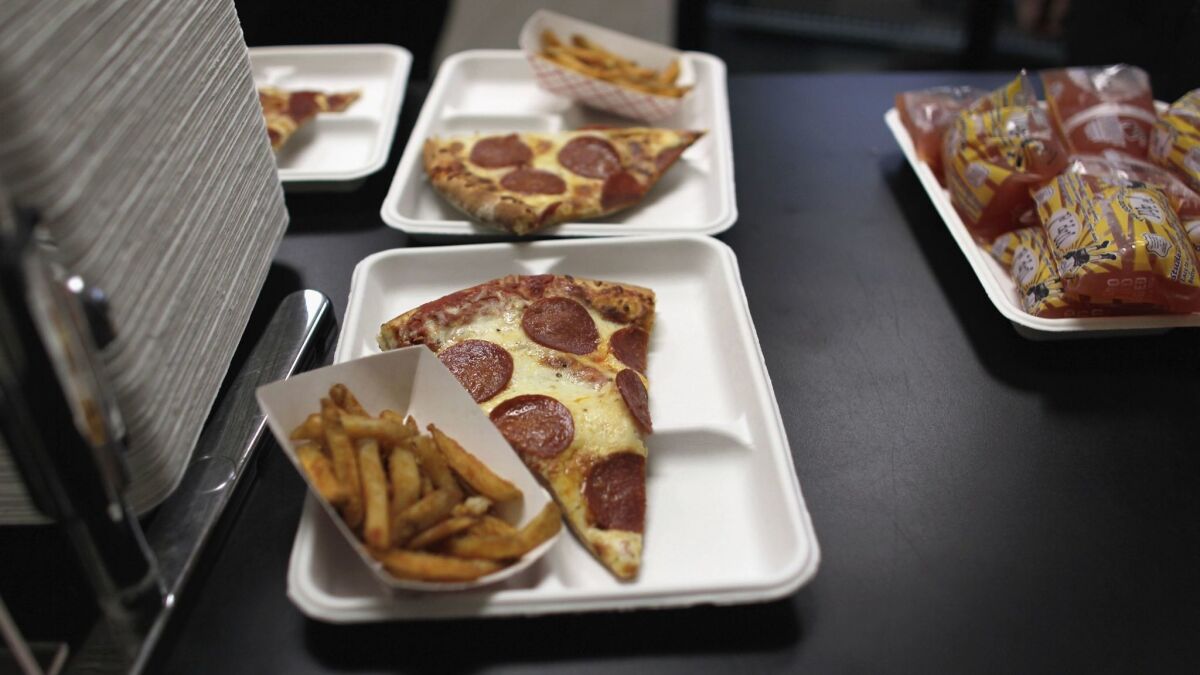 To the editor: Priya Fielding-Singh's op-ed article on why poor children eat more junk food than kids in wealthier homes made me remember the lesson a 4-year-old girl taught me years ago when I was the director of a community college's childcare center. ("Why do poor Americans eat so unhealthfully? Because junk food is the only indulgence they can afford," Opinion, Feb. 7)
Most of the families were headed by single moms who were nursing students. Our tuition was only $1.50 per hour. We served nutritious snacks and milk, but the kids brought their own lunches.
The 4-year old girl's meals always included a large, sugary drink. We asked kids to eat their healthful food before their treats, but this girl wanted to have that drink with her sandwich. I sent a note home asking for a more nutritious choice.
The next day there was a note for me: "We have little money, and Gloria loves these drinks. It makes her happy." It stopped me in my tracks. Mom was doing the best she could. The note made her feel judged. My concern for good nutrition had rendered me insensitive to a parent's show of affection.
When will we wake up and realize that if we help young, struggling families now, we will have happier, healthier and more productive citizens later?
Genie Saffren, Los Angeles
Follow the Opinion section on Twitter @latimesopinion and Facebook
---
Life is stressful. Our weekly mental wellness newsletter can help.
You may occasionally receive promotional content from the Los Angeles Times.