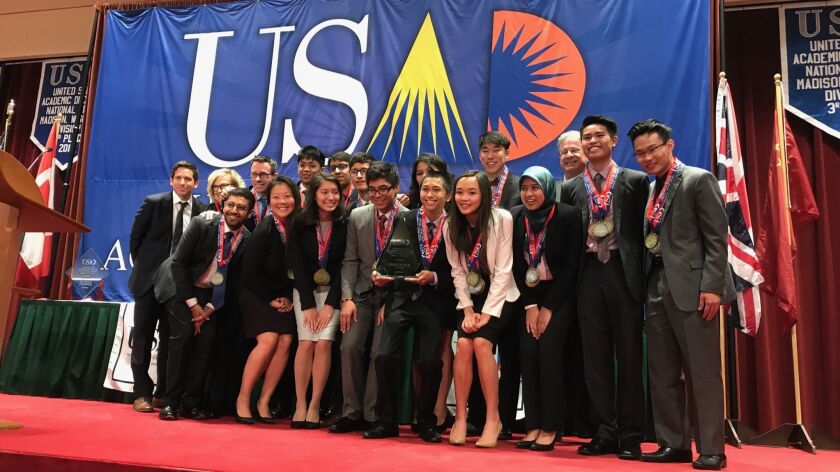 To the editor: It's always a pleasure to read about the accomplishments of young people participating in school activities, but it was especially good to see the diversity of the Granada Hills Charter High School team that recently won the national Academic Decathlon. ("Granada Hills Charter High School wins national Academic Decathlon for third year in a row," April 22)
Team members' last names are Aguila, Barretto, Carlos, Gonzales, Lo, Ly, Mahmud, Santos and Shin. The alternates' last names are Chiang, Khan and Thraen. Students were tested in science, literature, art, music, social science, economics and mathematics. With so many concerns being expressed about immigration these days, such academic achievements by our youth and the ethnic makeup of this team, according to name, should be considered when judgments are made about immigration.
Our schools and teachers are clearly doing their part through education, and our politicians should follow suit. Many of our country's highest accomplishments are traceable to immigrants or their offspring.
Verne Hess, Thousand Oaks
Follow the Opinion section on Twitter @latimesopinion and Facebook
---