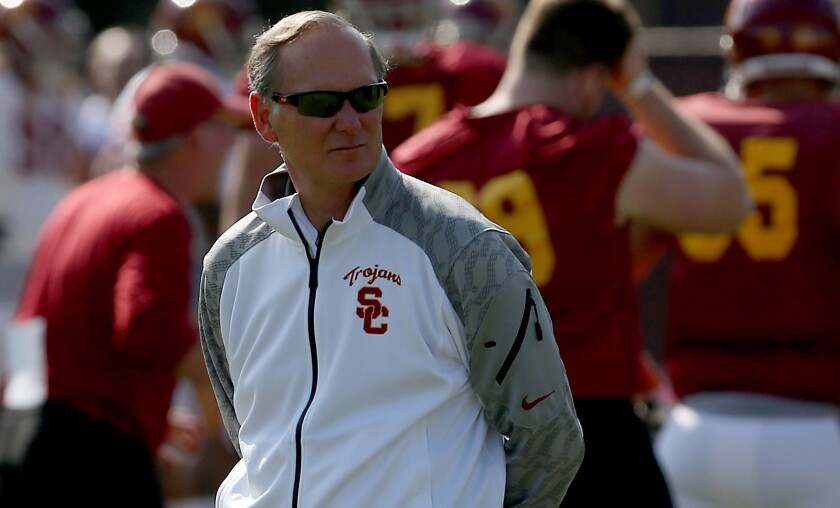 USC Athletic Director Pat Haden was absent from the annual "Salute to Troy" event Saturday night on campus.
Haden had been hospitalized twice in the last two days because he was not feeling well, a person with knowledge of the situation said.
An athletic department official declined to comment.
Haden is a member of the new College Football Playoff selection committee.
USC opens the season Saturday against Fresno State.
The Trojans defeated Fresno State, 45-20, in the 2013 Las Vegas Bowl.
---