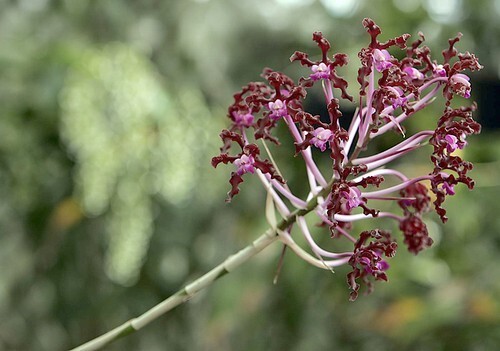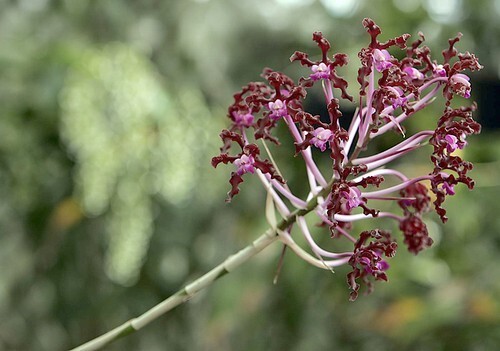 One of plants to be found at Santa Barbara Estate is the Schomburgkia Undulada.
(Carlos Chavez / LAT)
The orchid family is the largest in the plant kingdom, with more than 30,000 species. Santa Barbara's orchid nurseries have a stunning variety of plants, beyond the usual types you might find at the supermarket. They include, from top left, the Masdevallia, Lycastes and Paphiopedilum; bottom left, Cymbidium 'Mighty Tracey "#1".,' some Epidendrums and Paphiopedilum Maudiae, also known as Lady's Slipper.
(Carlos Chavez / LAT)
Some of the largest orchids growers, Santa Barbara Orchid Estate and Cal-Orchid Inc. are in Goleta Ca., offering plants that can be grown both in- and out doors. One of the plants is the Paphiopedilum.
(Carlos Chavez / LAT)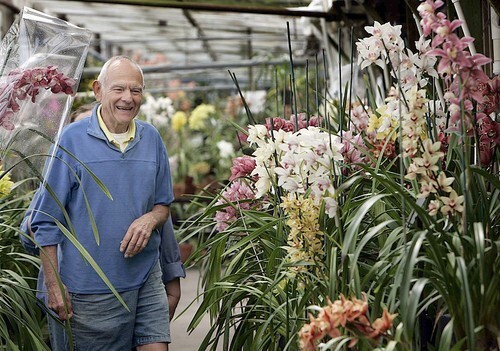 Founder of Santa Barbara Orchid Estates Paul Gripp walks through one of the rolls of orchids for sale at the nursery.
(Carlos Chavez / LAT)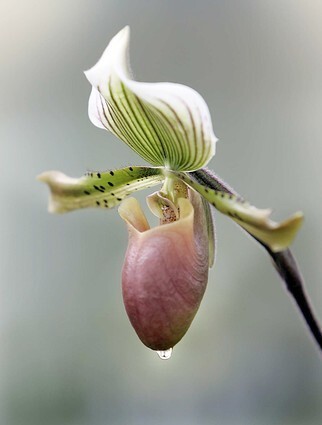 Paphiopedilum- Maudiae type just watered at Cal-Orchid Inc.
(Carlos Chavez / LAT)