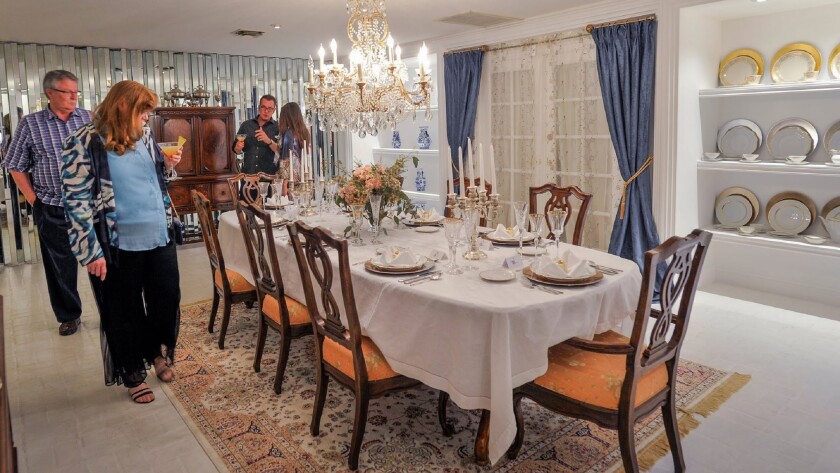 Beyond the glitz and glamour of the Strip, vintage Las Vegas will welcome both architecture fans and curiosity seekers later this month.
The Nevada Preservation Foundation will lead participants off well-trodden Las Vegas Boulevard and into some historic neighborhoods during its Home + History celebration April 26-28.
"Vegas has made a party and a spectacle of destroying some of our historic resources," said Michelle Larime, the foundation's deputy director. "That certainly has happened on the Strip, but it hasn't happened outside of the Strip as much as our consciousness seems to tell us."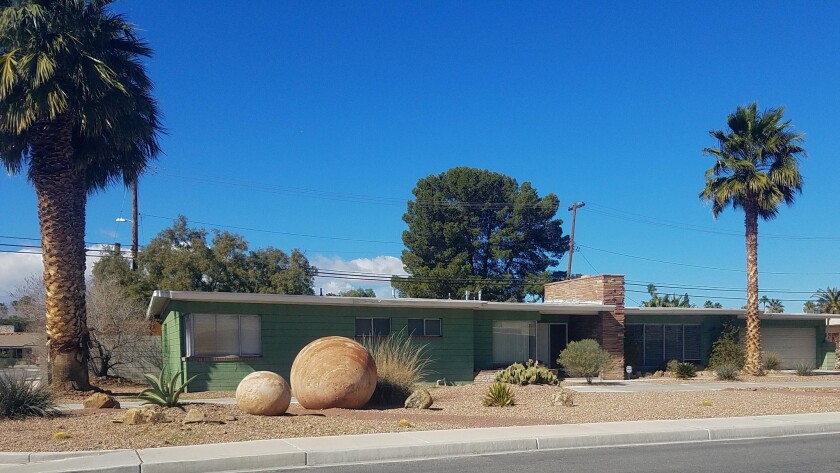 Forget the fate of hotel-casinos such as the Dunes, the Aladdin and, more recently, the Riviera. Nearby, tour guides will hold the keys to midcentury treasures, some sandwiched between the Strip and downtown.
During two Revivals & Ranches walking tours, guests will visit what is probably the city's best-known historic district: the John S. Park Neighborhood. Houses here were built between the early 1930s and early 1950s using brick, wood, stone and stucco – and plenty of colorful paint.
"People are inspired by the colors of midcentury," Larime said, "so a lot of bright greens, pinks and blues are sprinkled throughout the neighborhood."
The nearby Beverly Green neighborhood, just east of the Stratosphere, will be the focus of the Tract Development Chic & Fabulous tour.
"It's a combination of typical tract development, so houses that were built prior to having a buyer [and] also a heavy mix of custom residential," Larime said. "You get a nice juxtaposition."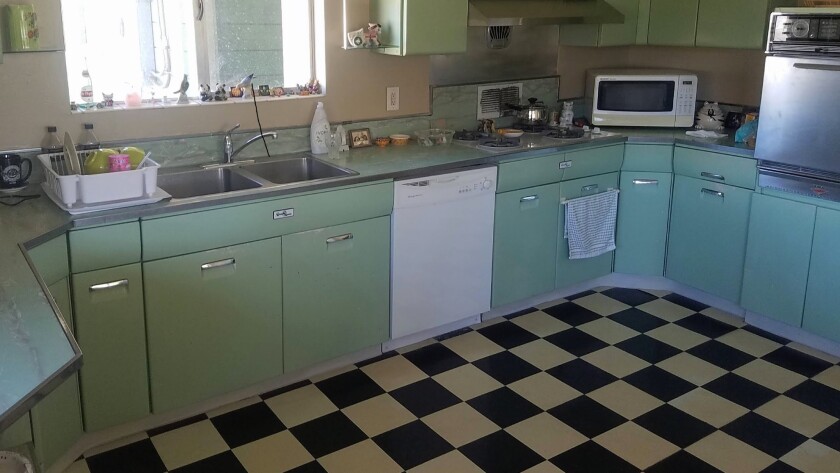 The streets boast mostly ranch houses. Some have the slanted "butterfly" rooflines that were trendy in the mid-1900s.
Participants will need their own cars for the Vintage Vegas Home Tour. Seven featured homes, spread throughout the Las Vegas Valley, will open their doors to visitors.
Larime said some are "time capsule homes" that appear untouched for the past 70 years.
"One home this year still has its full metal kitchen intact and all of the original bathroom tiles and fixtures," she said. "If you follow midcentury features, metal cabinets are highly coveted."
Although historic preservation requires exteriors of houses to remain relatively unchanged, homeowners are free to renovate inside. Therefore, Larime said residents are "not necessarily still cooking with their old pink stove."
Humorist and author Charles Phoenix, the self-proclaimed "Ambassador of Americana," will lead a tour through the Liberace Mansion on April 27. Phoenix will also present a slide show featuring the Strip of the '50s and '60s, when hotels such as the Sands, Silver Slipper and Stardust reigned.
Advance registration is required for all events. The Home + History website has the complete schedule plus ticket information. Prices vary by activity.
---