El Salvador police arrest ex-President Tony Saca on corruption allegations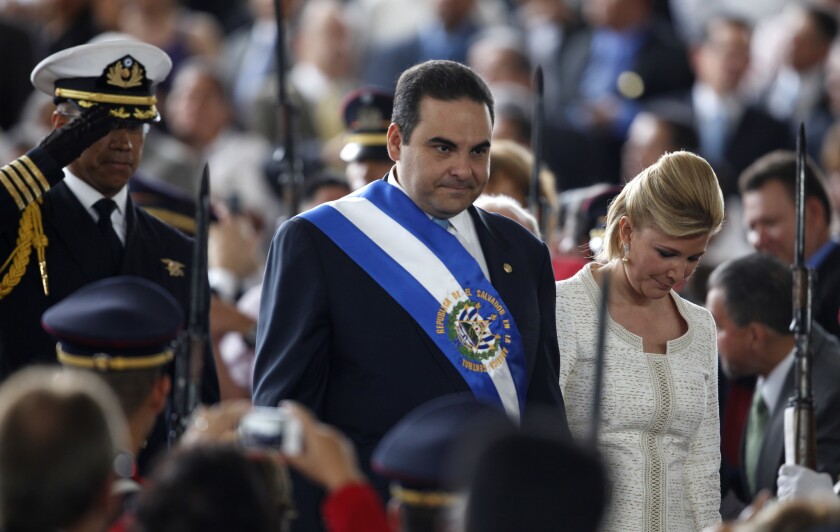 Reporting from SAN SALVADOR, El Salvador —
Former Salvadoran President Tony Saca has been arrested on allegations of illicit enrichment, unlawful association and money laundering, prosecutors said Saturday.
Saca, a former radio sports announcer, held office from 2004 to 2009 for the rightist Nationalist Republican Alliance.
Police said six former officials in his government were also arrested. Saca and two of the other suspects were arrested at the wedding of one of Saca's children.
Prosecutors say the former president has not clarified the origins of $5 million of the $6.5 million in assets he acquired during his time in office.
He declared his fortune at $3.6 million when he took office. Five years later, it had grown to $13.1 million.
But newly surfaced evidence suggests the sums involved could be even larger.
Prosecutors said Elmer Charlaix, Saca's former private secretary and one of those arrested, had $18.7 million in private bank accounts and could not explain the origin of the money. He is alleged to have written about $15 million in checks to Saca, other officials and Saca's party.
Former President Mauricio Funes, who succeeded Saca, is also under investigation on corruption allegations, as is former President Francisco Flores.
---
The Latinx experience chronicled
Get the Latinx Files newsletter for stories that capture the multitudes within our communities.
You may occasionally receive promotional content from the Los Angeles Times.