Junot Diaz's broadside on 'too white' bias in MFA programs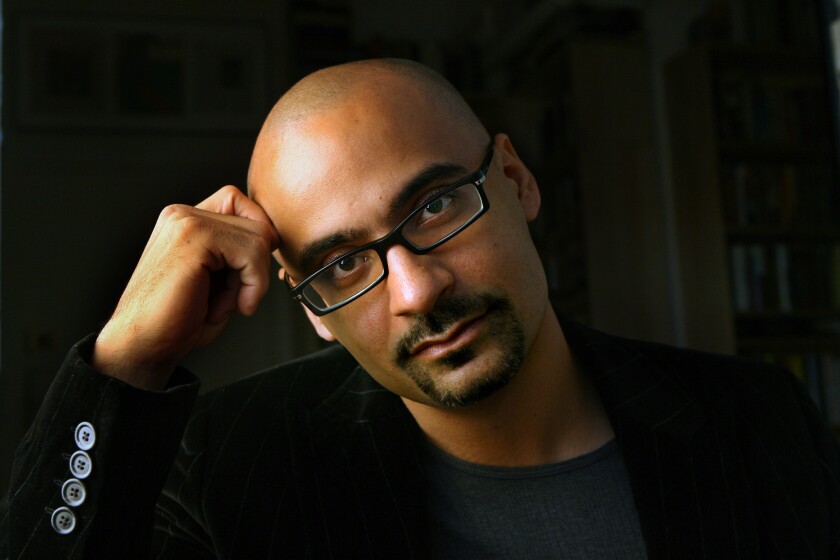 Junot Díaz is not the only "person of color," or POC, to have had an unpleasant MFA experience. Sandra Cisneros confesses to having "hated" her time at the famous Iowa Writers Workshop.
"It was rather horrible," she once said in an interview with WYNC . "I like to tell people that I'm a writer despite the University of Iowa Writers' Workshop... I think we often don't hear from the dissent voices there, the people of color ... because there are so few of them there. When they do survive that experience, they're not in a place where they can express their opinion."
Díaz survived and completed his own MFA program at Cornell in the early 1990s and went on to win the Pulitzer Prize for fiction. Now he's published a ferocious critique of the racial disparity and "whiteness" of American creative writing programs.
"I didn't have a great workshop experience. Not at all. In fact, by the start of my second year, I was like: get me the [expletive] out of here," Díaz writes in an introductory essay to a new writing collection, "Dismantle: An Anthology From the VONA/Voices Writing Workshop." (An abridged version of the essay was published Wednesday on the New Yorker website.)
"So what was the problem?" Díaz asks. "Oh, just the standard problem of MFA programs. That [expletive] was too white."
Díaz goes on to explain that most MFA programs then, and now, have few faculty members of color, and that the aesthetic of those programs is (and was) informed by a narrow vision of what contemporary literature can and should be.
"From what I saw, the plurality of students and faculty had been educated exclusively in the tradition of writers like William Gaddis, Francine Prose, or Alice Munro — and not at all in the traditions of Toni Morrison, Cherrie Moraga, Maxine Hong-Kingston, Arundhati Roy, Edwidge Danticat, Alice Walker, or Jamaica Kincaid," Díaz writes.
In the 20 years since completing his own MFA, not much has changed, Díaz writes. "I've worked in two MFA programs and visited at least 30 others, and the signs are all there. The lack of diversity of the faculty."
Díaz went on to found VONA, the Voices of Our Nations Workshop, in 1999.
"Dismantle" gathers writing from program's students and faculty members and includes contributions from Chris Abani, Nikky Finney, Cristina Garcia, Minal Hajratwala, Laila Lalami, Maaza Mengiste, Justin Torres and many others.
ALSO:
California Bookstore Day is coming May 3
Two newly discovered Octavia Butler stories to be published as an e-book
hector.tobar@latimes.com
---
Get the latest news, events and more from the Los Angeles Times Book Club, and help us get L.A. reading and talking.
You may occasionally receive promotional content from the Los Angeles Times.