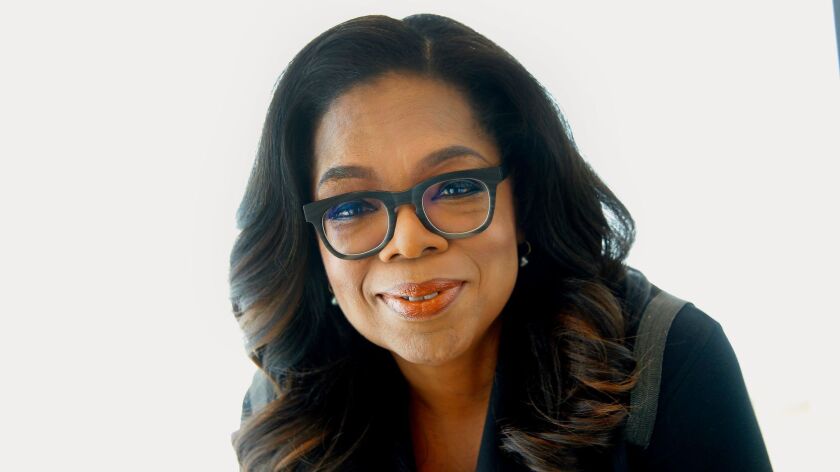 Oprah Winfrey has selected Imbolo Mbue's "Behold the Dreamers," a novel about an immigrant family in New York whose lives are rocked by the 2008 recession, as the new pick for her book club, she announced Monday. Winfrey made the announcement on social media and on "CBS This Morning."
In a video that she posted to Facebook and Twitter, Winfrey raved about Mbue's critically acclaimed debut novel.
"It's a book to read right now," she said. "It's got everything that's grabbing the headlines in America right now. It's about race and class, the economy, culture, immigration and the danger of the 'us versus them' mentality."
Mbue's novel was originally published in hardcover last August; the paperback version was released on Monday to coincide with Winfrey's announcement.
The book follows Jende and Nina Jonga, a married couple from Cameroon who have immigrated to New York with their young son. Jende finds work as a chauffeur for a Lehman Bros. executive; when the firm goes bankrupt during the 2008 financial collapse, he's forced to deal with the effect the collapse has on his family.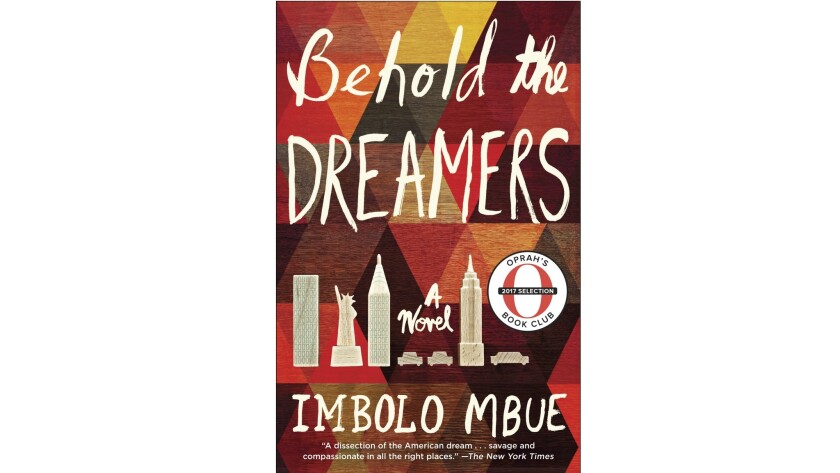 Winfrey interviewed Mbue about her novel, and excerpts from their conversation were posted on Amazon's Oprah's Book Club page. In one exchange, Mbue revealed that her novel might never have happened if it weren't for Winfrey's book club.
"I read that you never dreamed of becoming a writer," Winfrey asked Mbue. "So how did you know you had a novel in you?"
"I never thought about writing," Mbue responded, "but I love to read. I always loved literature; I love books. ... I went to the library and there was a shelf, a special shelf that said, 'Oprah's Book Club Picks.' ... I thought, 'Oh, you know what, let me try one of the Oprah Book Club [books] because it just seemed like something that would be nice to try. And the first book that caught my eye was 'Song of Solomon.' ... I finished reading it, and I just started writing."
Winfrey's literary endorsements have long been sought after by publishers eager for the instant sales boosts her book club picks typically get. Her selections usually become bestsellers after the media mogul gives them her imprimatur.
She selected two books for her club last year, Colson Whitehead's novel "The Underground Railroad" and Glennon Doyle Melton's memoir "Love Warrior."
Her book club began in 1996, with Jacquelyn Mitchard's "The Deep End of the Ocean" as the inaugural pick, followed the next month by Toni Morrison's "Song of Solomon."
The original Oprah's Book Club ended in 2010, but was revived in 2012 and rebranded as "Oprah's Book Club 2.0," with a focus on social media. The first pick of the new iteration was Cheryl Strayed's memoir "Wild."
---