Director Bryan Singer faces lawsuit over alleged rape of teen in 2003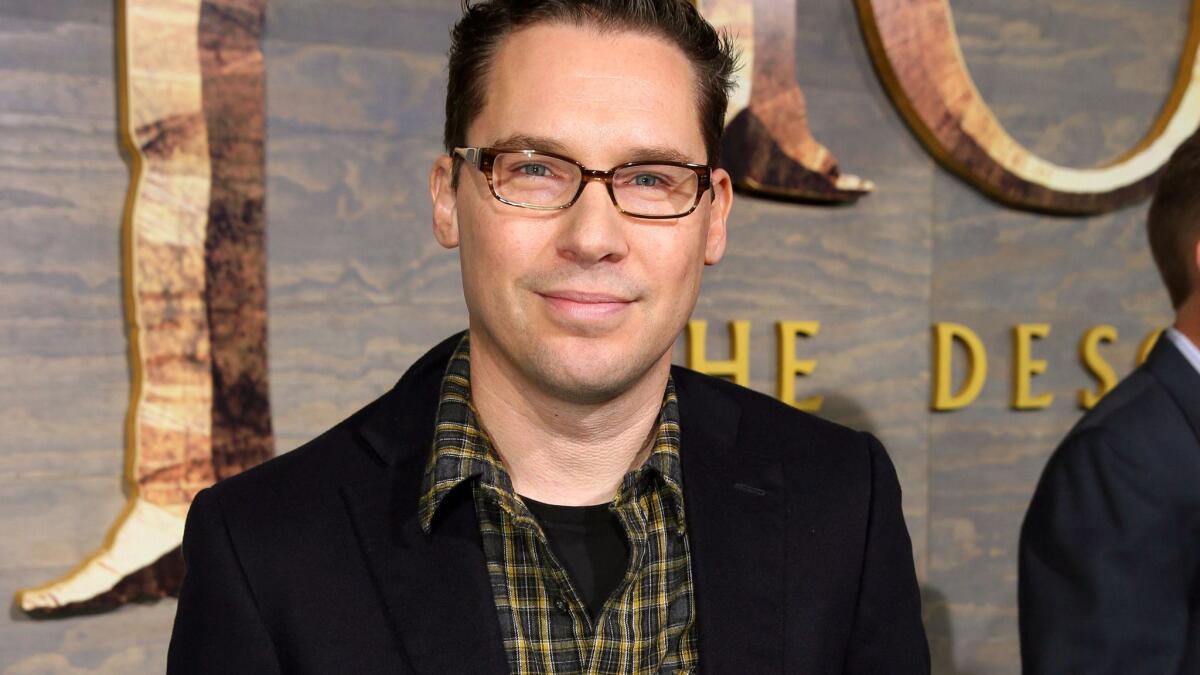 Bryan Singer, producer and director of the "X-Men" films, was accused in a lawsuit filed Thursday of raping a 17-year-old boy on a yacht in the Seattle area 14 years ago.
The alleged victim, Cesar Sanchez-Guzman, said in the lawsuit that at a party in 2003, Singer led him to a back room where he forced the teenager to engage in oral sex and then raped him.
Singer then told Sanchez-Guzman that "he was a producer in Hollywood and that he could help Cesar get into acting as long as Cesar never said anything about the incident," and warned him that he could "hire people who are capable of ruining someone's reputation" if he were to report it, according to the lawsuit.
Singer's attorney Andrew Brettler said in a statement that the director "categorically denies these allegations and will vehemently defend this lawsuit to the very end," and threatened to file a malicious prosecution lawsuit on behalf of Singer.
"Cesar Sanchez-Guzman apparently claims that he did not remember this alleged incident from 2003 until now," Brettler said in the statement. The attorney said Sanchez-Guzman had "failed to disclose this alleged claim" against Singer when the accuser previously filed for bankruptcy.
This is not the first time Singer has been accused of sexually abusing underage boys. In 2014, he was alleged in separate federal lawsuits to have raped and sexually assaulted boys at a Hawaii estate and in a London hotel suite. The plaintiffs in both cases also sued Gary Goddard, the Hollywood producer and director who himself has again been recently accused of sexual abuse. Goddard's publicist has said the claims are false and defamatory.
Singer has previously derided the 2014 legal claims as a "sick, twisted shakedown," and his attorneys have maintained that they were baseless. The lawsuits against both men were each voluntarily dismissed. Jeffrey Herman, the Florida-based attorney for one of the plaintiffs, Michael Egan, later apologized to two other defendants for including them in the litigation.
Herman's firm announced the new lawsuit and shared the legal complaint on its website Thursday, but it was not immediately clear how the lawyer is involved in the case. The lawsuit was filed in Washington state court by Seattle lawyers including Michael Pfau. Neither Herman nor Pfau responded to requests for comment.
In his statement, Brettler said Herman was behind the new lawsuit. "We are confident that this case will turn out the same way the Egan case did," the statement said. "And once Bryan prevails, he will pursue his own claims for malicious prosecution."
Brettler would not elaborate on Herman's involvement in the suit.
Sanchez-Guzman alleged that the assault took place on a yacht owned by a "wealthy tech investor" and that alcohol was served. According to the complaint, the rape occurred after Singer offered to give Sanchez-Guzman a tour of the yacht.
Film studio 20th Century Fox fired Singer this week from his role as director of "Bohemian Rhapsody," a biopic of the band Queen. Though the studio did not give a reason for the firing, it had blamed Singer's "unexpected unavailability" for delaying production.
gus.garcia-roberts@latimes.com
Inside the business of entertainment
The Wide Shot brings you news, analysis and insights on everything from streaming wars to production — and what it all means for the future.
You may occasionally receive promotional content from the Los Angeles Times.