Bitcoin crash and cryptocurrency scams spook credit card firms, sources say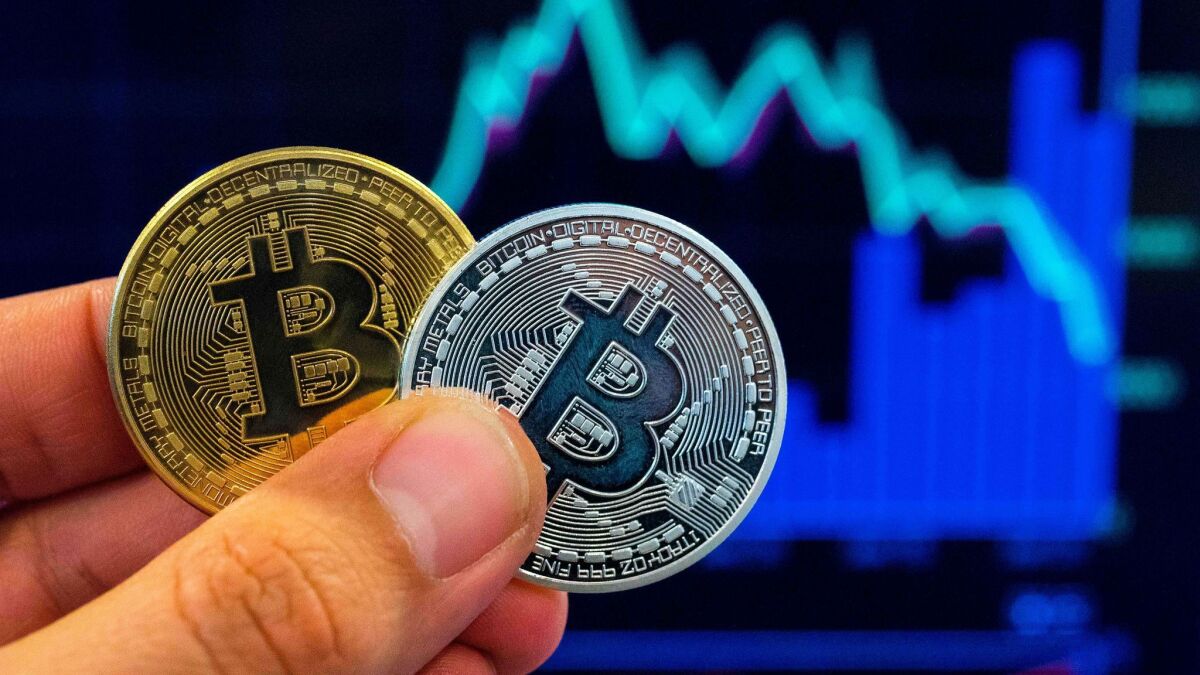 Bloomberg
America's largest banks had myriad worries in mind when they rushed this week to ban customers from using credit cards to buy cryptocurrencies. Bitcoin's gut-wrenching slide was just one of the threats.
JPMorgan Chase & Co., Bank of America Corp. and Citigroup Inc. started to decline purchases as industry executives zeroed in on a variety of ways they could get burned, according to people briefed on the decisions. Publicly, JPMorgan cited the risk that borrowers might not repay. Behind the scenes, card issuers were also concerned about the protections they offer shoppers and their vulnerability to thieves, the people said.
Near the top of many lists were initial coin offerings. Start-ups have embraced the fundraising method, selling tradable tokens to gather money for projects, sometimes promising future rewards. Initial coin offerings drew $3.7 billion last year, but in many cases companies have struggled to make good on obligations or revealed themselves as scams. Increasingly, regulators are intervening, deeming some tokens to be unregistered securities.
Card executives saw a few dangers, said the people, who asked not to be identified discussing confidential deliberations. It can take days for buyers to receive their tokens, and if the instruments turn out to be fraudulent or illegal, cardholders may dispute the charges. Major crypto exchanges such as Coinbase eschew most tokens, but some initial coin offerings and smaller venues enable card purchases. In December, U.S. regulators sued a Quebec man and his company, claiming they raised $15 million in a fraudulent initial coin offering that found workarounds to accept cards.
Eastman Kodak Co., which has been working on KodakCoins, warned potential investors Tuesday that bogus websites and Facebook accounts are promoting and even claiming to already be selling the planned digital token.
Another worry is that a thief could open a credit card account with a stolen or fake identity, or just poach a cardholder's number. The fraudster would then be able to convert the credit line into a hoard of digital cash that would be almost impossible to trace.
The sharp decline in bitcoin's value also creates a classic problem for any banks providing financing. Consumers who lean on credit lines to speculate — and bet wrong — may struggle to repay. The danger wasn't so acute last year when cryptocurrencies kept climbing. But since briefly exceeding $19,000 in late December, bitcoin has plunged.
One Reddit user, going by bitconnected1369, drew a mix of pity, disbelief and scorn over the weekend after writing in a forum about loading up on bitcoin at $17,000.
"Am I worried? No," the user wrote. "I bought it on my credit card through Coinbase and had planned the repayments would be paid out of bitcoin profits. First payment due in a couple of weeks and I believe we will start to rise up before then."
Short of that, the user might sell a portion of the investment to keep up with initial card payments. What could possibly go wrong?
Bitcoin fell below $6,000 this week after authorities continued to speak out against speculation. And another big lender, Lloyds Banking Group, said it, too, was halting credit card purchases, further constraining the inflow of investor money.
It got even tighter Tuesday. Coinbase said people using credit cards to fund accounts are starting to get stung by "cash advance" fees. Customers began noticing the costs in their card statements last week after payment networks told banks it's OK to classify crypto exchanges in a way that treats transactions like buying a currency.
"You've got people that are eschewing their mortgage to buy bitcoin to get rich quick," said Kristina Yee, an Aite Group analyst who studies cryptocurrencies and blockchain. The banks are "worried that people are over leveraging themselves and they won't be able to pay back the debt."
Surane writes for Bloomberg.
---
Sign up for the California Politics newsletter to get exclusive analysis from our reporters.
You may occasionally receive promotional content from the Los Angeles Times.