New FICO criteria could help borrowers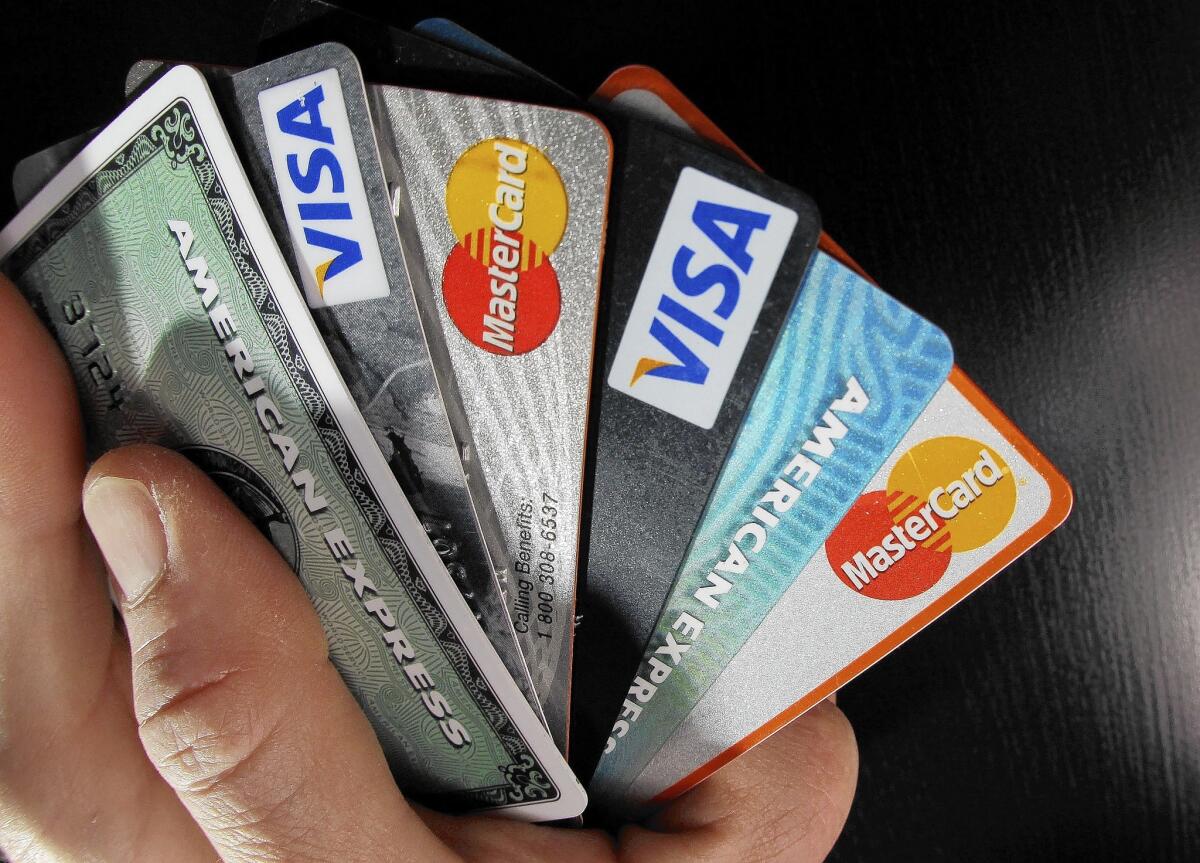 The nation's dominant credit-scoring system is being revised in a way that could save consumers nationwide billions of dollars, especially in qualifying for mortgages, auto loans and credit cards at lower interest rates.
The changes to FICO criteria are aimed at reducing the negative effect of overdue medical bills and at removing the penalties to consumers who pay off debts that had been assigned to collection agencies.
The revisions, to take effect this fall, will alter the formulas used to generate the credit grades used in more than 90% of the decisions that lenders make about how much consumers can borrow and at what interest rates. The scores also are used by employers and landlords.
Improved scores could make it easier for millions of Americans with past credit blemishes to get loans or to get them at lower rates.
------------
FOR THE RECORD:
FICO scores: An Aug. 9 article in the Business section about new rules for FICO credit ratings referred to the score's creator as Fair Isaacs Corp. It is Fair Isaac Corp.
------------
Experts cautioned, though, that borrowers might have to wait a year or more to see the effect of changes because lenders will not quickly overhaul their systems to evaluate consumers and price loans for them.
What's more, the effect on the housing market, a major key to economic growth, is likely to be muted. Analysts said change would be seen more rapidly in auto loans and credit cards than in mortgages.
"These are not changes that are going to turn on a fire hose of new loan applications any time soon," said Greg McBride, the chief analyst at consumer financial website Bankrate.com. "For a lot of people, it's not so much going to be the difference between being approved and denied as it is the terms on which you are approved."
For consumers whose only major delinquency is an unpaid medical bill, the changes would increase a credit score by 25 points, according to Fair Isaac Corp., the company that provides FICO scores to the three big credit-rating firms. Scores range from 300 to 850, and most lenders prefer a score above 700.
The revisions, released Thursday, address a major point of contention between Fair Isaac and consumer groups.
Consumer advocates had complained that medical patients frequently are left in the dark when insurers reject payment on a bill, which can then go to collection. What's more, unexpected medical catastrophes can swamp otherwise responsible borrowers with enormous bills.
A recent Consumer Financial Protection Bureau study, based on data from Fair Isaac and the credit bureaus, found that both paid and unpaid medical debts unfairly penalized a consumer's credit rating.
Although the changes will affect FICO scores, they won't remove any unpaid debts from a credit report.
Lenders could still use the items as a reason to deny a loan application or charge more in fees or interest.
Credit unions will need time to study the new FICO criteria but are likely to adopt them quickly, said Arnold Ramirez, a consultant for the California and Nevada Credit Union Leagues. He said a consumer who pays off a debt that went to collection years ago would be regarded favorably.
"Credit unions were created to help people of modest means," Ramirez said. "We want to help people who may have had problems but are now putting themselves back in good financial standing."
Many mortgage lenders use a previous version of FICO, which also is still favored by industry financing giants Fannie Mae and Freddie Mac. Together they buy or guarantee more than 60% of home loans.
A credit score is just one of many factors a lender looks at when considering a loan.
A survey by FICO of bank risk managers last month found that they were nearly six times more likely to reject a loan application because of a high debt-to-income ratio — the amount of a borrower's income devoted to housing and debt payments — than because of a low FICO score.
"The credit score plays less of a role [in a mortgage decision] than most people think," said Kelli Isaacs, vice president and regional sales manager for Southern California at Bank of the West. "I think what people should be looking at is the overall picture. Regardless of your scores, are you paying your bills?"
Meanwhile, lenders have eased up on the credit scores they have been requiring in the aftermath of the mortgage meltdown and financial crisis. The average FICO score for a closed mortgage in June was 728, down from 742 a year earlier, according to Ellie Mae, a company that processes mortgage applications for lenders.
Still, a higher score often translates into lower interest rates and lower payments.
A borrower with a FICO score of 675 can expect to pay 4.75% interest on a 30-year fixed-rate mortgage, according to Informa Research Services in Calabasas. That amounts to $2,086 a month in principal and interest on a $400,000 loan.
At a FICO score of 700, that rate drops to 4.212%, and the monthly payment falls $127, to $1,959.
Access to credit is still a big hurdle for the housing market. A survey this week by the Federal Reserve found that 29% of renters hadn't bought a house because they couldn't qualify for a mortgage.
Anything that makes qualifying easier and cheaper should be welcome news, said Lawrence Yun, chief economist for the National Assn. of Realtors.
"In recent years the [credit score requirement] has been dialed so tightly that only fairly upper-tier consumers were able to qualify for a loan," he said. "We're looking at people, who are currently being denied, potentially being offered a mortgage because of this."
Nick Clements, a credit-scoring expert who heads Magnify Money, a personal finance site, said the changes have the potential to save consumers billions of dollars, noting that 64 million Americans have a medical collection item on their credit reports.
But Clements said banks probably will take a year to 18 months to analyze the effects of the new scoring on their loans and set up new pricing strategies. And improvement won't be automatic.
"Just because FICO says that someone is low risk does not mean a bank will treat them as such," Clements said.
Twitter: @ScottReckard
Twitter: @bytimlogan