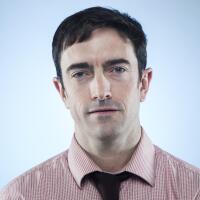 Tim Logan
Tim Logan left the Los Angeles Times in 2015; he previously covered housing and residential real estate. He joined The Times after seven years as a business writer at the St. Louis Post-Dispatch, where he covered urban development, the regional economy and the beer industry, among other things. He has also worked at newspapers in New York and Indiana and is a graduate of the University of Notre Dame.
Latest From This Author
Airbnb started with three air mattresses on the floor of a San Francisco apartment.

The housing market's strong spring appears to be rolling on.

When San Diego Chargers executives needed help raising $1.7 billion for a football stadium in Carson, they turned to the professionals: Goldman Sachs.

The U.S. housing market's stop-and-start recovery slowed again in April as home sales dipped.

Southern California home prices and sales climbed in April for the second straight month after a period of stagnation.

Santa Monica has thrust itself into the national uproar over short-term rentals with the most aggressive crackdown yet.

Santa Monica's City Council passed one of the most restrictive laws in the nation on short-term rentals Tuesday night.

Santa Monica's City Council voted quickly and unanimously Tuesday night to enact some of the nation's strictest regulations on the booming short-term rental industry.