Solar City stock, already down more than 60% this year, continues to dive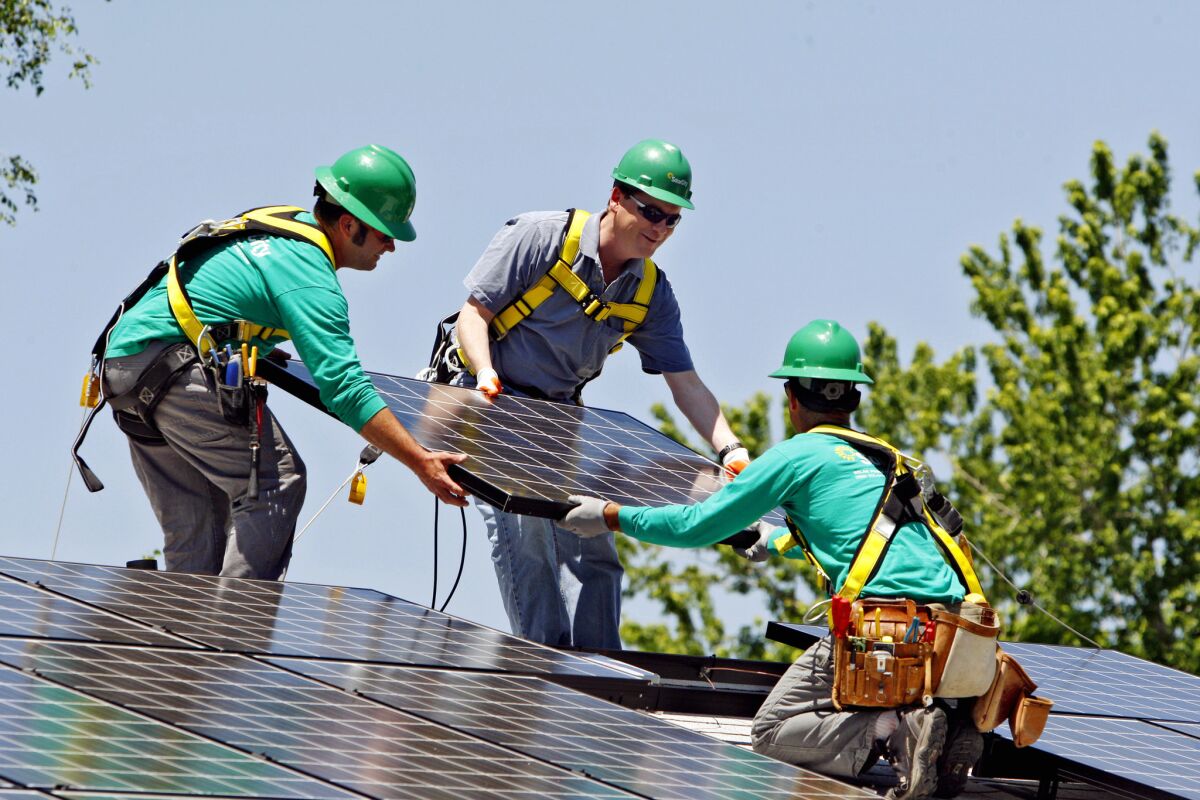 SolarCity Corp.'s stock has lost more than 60% of its value since the start of the year, and shares continued to dive Thursday, two days after the Northern California solar company reported disappointing fourth-quarter results.
Shares of the San Mateo firm, the nation's largest solar panel installer, closed Thursday at $16.67, down $1.96, or nearly 11%. The company's stock plunged 30% in after-hours trading Tuesday, after its financial results were released, to its lowest point since 2013, Raymond James analyst Pavel Molchanov said.
SolarCity posted a larger-than-expected loss of nearly $232 million and a slower pace of installations than anticipated. The company installed 272 megawatts in the fourth quarter, which was up 55% from the same quarter a year earlier but below expectations of 280 to 300 megawatts, JP Morgan analyst Paul Coster said.
During a call Tuesday with analysts and investors, President Tanguy Serra showed some fumbling in his new, additional role as chief financial officer. An analyst asked why SolarCity had not provided quarterly revenue guidance as usual, and Serra passed it off as an oversight, saying, "My bad."
"But it's just — it's my first quarter, my first earnings call as CFO," he continued. "I'll take ownership of that going forward."
Chief Executive Lyndon Rive said he was "disappointed" to be below guidance estimates, which he attributed to delays in commercial solar projects, as well as the company's ceasing of installations in Nevada in December.
The Nevada Public Utilities Commission raised a fixed charge for residential and small commercial solar owners while lowering compensation for the electricity they generate and send to the power grid.
For more business news, follow @smasunaga on Twitter.

SIGN UP for the free California Inc. business newsletter >>
ALSO
How and when to install a rooftop solar system
California solar industry job growth reaches record levels
Revamping the electric grid could yield huge cost savings, SolarCity report says
Sign up for the California Politics newsletter to get exclusive analysis from our reporters.
You may occasionally receive promotional content from the Los Angeles Times.