California regulators approve mandate for solar panels on new houses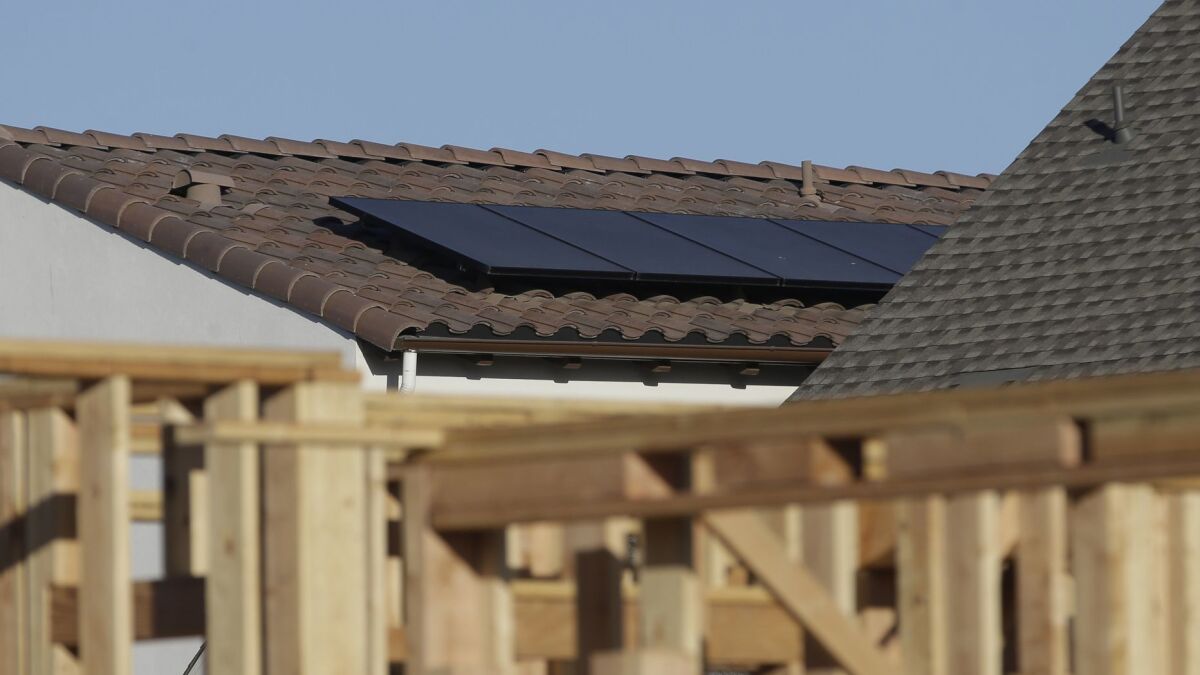 California regulators on Wednesday mandated that all newly built single family houses have solar panels, part of the state's aggressive push to combat climate change.
The California Energy Commission voted 5-0 to approve the measure, which also applies to multifamily buildings of three stories or fewer. The mandate is set to take effect in 2020 and does not need the approval of the Legislature.
The requirement is expected to save consumers money in the long run through reduced utility bills, but also make a new house more expensive to purchase at a time many families already struggle to afford a mortgage.
In addition to the solar mandate, the commission approved new insulation and air filter requirements for newly built homes. In all, the new residential requirements are expected to make a single-family house $9,500 more expensive to build on average, but save $19,000 in reduced utility bills over a 30-year period, according to the Energy Commission.
Monthly mortgage payments should rise by an average of $40, but utility bills should fall by $80, a commission analysis says.
"The cash flow position of the homeowners is actually improved in these homes," Commissioner Andrew McAllister said in an interview this week.
Currently, about 20% of new single-family houses have solar panels, according to the California Building Industry Assn. In 2017, builders pulled permits to build 56,111 single-family houses and 57,328 multifamily units of all sizes.
The mandates received support from much of the home building industry, which has been expecting such a rule for several years and believes there is adequate design flexibility in the regulations so builders can more easily meet the mandate. For example, it's possible a builder could create a community solar system that would power multiple homes, rather than put panels on every single roof.
The California Building Standards Commission still must sign off on the new rules. However, approval there is expected to be a formality.
Follow me @khouriandrew on Twitter