LGBT leader says Alaska Airlines apology over treatment of gay couple 'doesn't cut the mustard,' calls for a boycott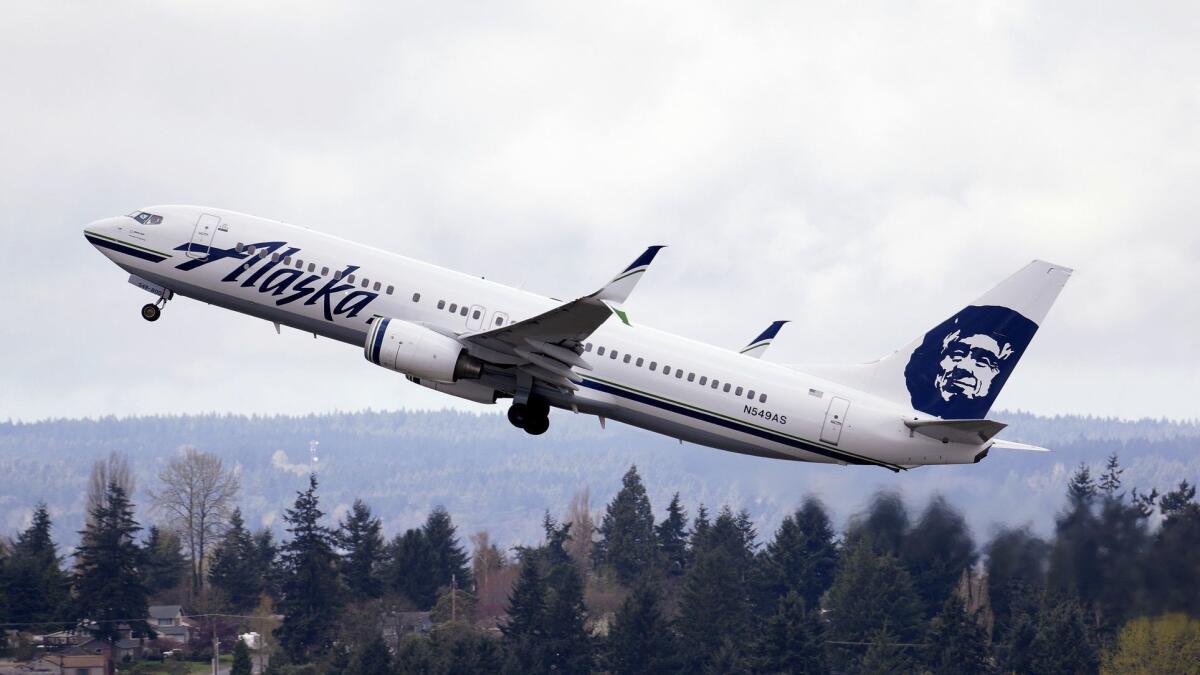 Alaska Airlines is the latest carrier facing the ire of an advocacy group over an onboard incident.
The president and chief executive of the New York LGBT Network is calling for a boycott of the Seattle-based carrier over an incident in which a gay man was asked to give up his seat next to his partner so that a heterosexual couple could sit together.
Last year, the NAACP announced a travel advisory against American Airlines, warning that African Americans flying on American Airlines could be subject to "disrespectful, discriminatory or unsafe conditions."
The NAACP cited several incidents, including one in which an African American woman who booked first-class tickets for herself and a white companion was switched to a coach seat while her white companion remained in first class.
The NAACP advisory was lifted last month after the civil rights group cited progress in training and other changes.
The incident on Alaska Airlines took place last month when David Cooley, the owner of a bar in West Hollywood, and his partner were flying together from New York to Los Angeles. A flight attendant asked Cooley's partner to give up his premium seat and move to a coach seat so that a heterosexual couple could sit together, according to a Facebook post by Cooley.
When Cooley explained that he and his male partner were a couple, he said, the flight attendant gave his partner the choice of giving up the seat or getting off the plane, according to Cooley's post. The couple got off the plane and flew to Los Angeles on Delta Air Lines instead.
An Alaska Airlines spokeswoman said the airline has apologized for the incident and offered to fly the couple from New York to Los Angeles.
"We take full responsibility," said spokeswoman Bobbie Egan.
David Kilmnick, president of the New York LGBT Network, said the apology to Cooley and his partner "doesn't cut the mustard," adding that his group would like to see the flight crew that was involved be disciplined, perhaps suspended or directed to attend mandatory training.
"This incident indicates there needs to be some sweeping institutional change," he said.
To read more about the travel and tourism industries, follow @hugomartin on Twitter.