Will Trump side with U.S. airlines against Middle Eastern rivals?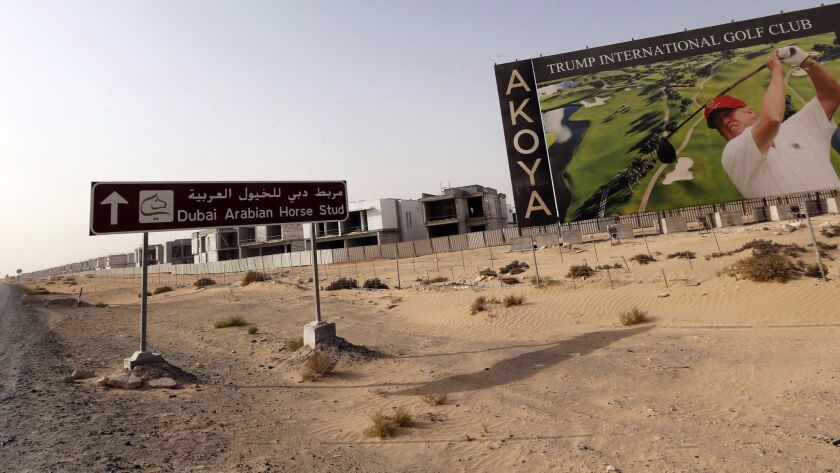 The Obama administration hasn't been in a hurry to address longstanding complaints by U.S.-based airlines that rival carriers from the Middle East get an unfair advantage because they are subsidized by their oil-rich governments.
But with real estate magnate Donald Trump about the take over the presidency, a coalition of U.S. airlines hopes to get a more sympathetic ear in the White House.
"The Trump administration, I think, will put more energy behind this issue," said Jill Zuckman, a spokeswoman for the Partnership for Open & Fair Skies, the coalition that includes American, Delta and United airlines.
The coalition, along with several airline unions, have complained that Qatar, Etihad and Emirates airlines have expanded into the U.S. thanks to subsidies from the governments of the United Arab Emirates and Qatar. The U.S. carriers have asked the Department of Transportation to intervene to slow or stop the expansion of the Persian Gulf carriers.
U.S. Department of Transportation representatives have so far held two meeting with Qatar and UAE officials to discuss the issue but have reached no resolution, according to airline industry representatives.
Trump's campaign centered on putting the U.S. and American jobs first. Early in the campaign Trump also called for a ban on Muslims entering the U.S.
But Trump also has some strong business ties to Qatar and the UAE. Trump's organization is scheduled next year to complete construction of a golf course in Dubai. Also, Qatar Airways' regional offices operate out of Trump Towers in New York.
To read more about the travel and tourism industries, follow @hugomartin on Twitter.
---
Your guide to our new economic reality.
Get our free business newsletter for insights and tips for getting by.
You may occasionally receive promotional content from the Los Angeles Times.