U.S. homeownership rate slides to lowest level since 1995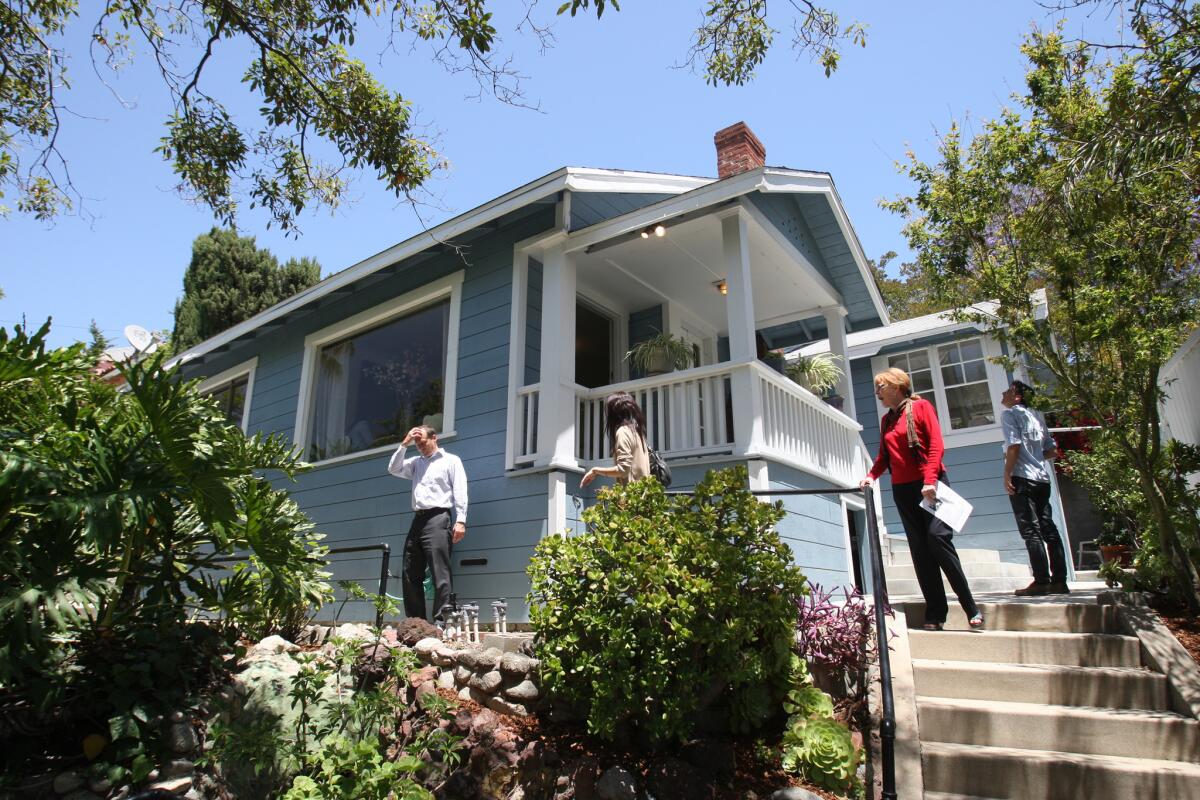 The share of Americans who own their homes slipped again in the second quarter to its lowest level in nearly two decades.
Just 64.8% of U.S. homes are owner-occupied, the Commerce Department said Tuesday, down from 65% in the first quarter and the lowest count since the third quarter of 1995. The figures are adjusted to account for seasonal variations.
In Los Angeles and Orange counties, 49.1% of homes are owner-occupied. That's the lowest rate of any big metropolitan area in the country.
Relatively high housing prices, tight credit standards and a still-soft job market are prompting more Americans to put off owning a home, housing economists say. And while the improving economy is prompting more young people to move out of their parents' house or live alone instead of with roommates, those young people are in no rush to buy.
The home ownership rate for people under age 35 is 35.9%, and first-time buyers have been a missing ingredient in the housing recovery.
Overall, homeownership peaked at 69.4% in 2004 and has fallen steadily since. It now sits roughly in line with levels seen through much of the 1980s and '90s.
Keep an eye on housing and real estate in Southern California. Follow me on Twitter at @bytimlogan