Heavy metal band Mastodon becomes first major-label artist to accept bitcoin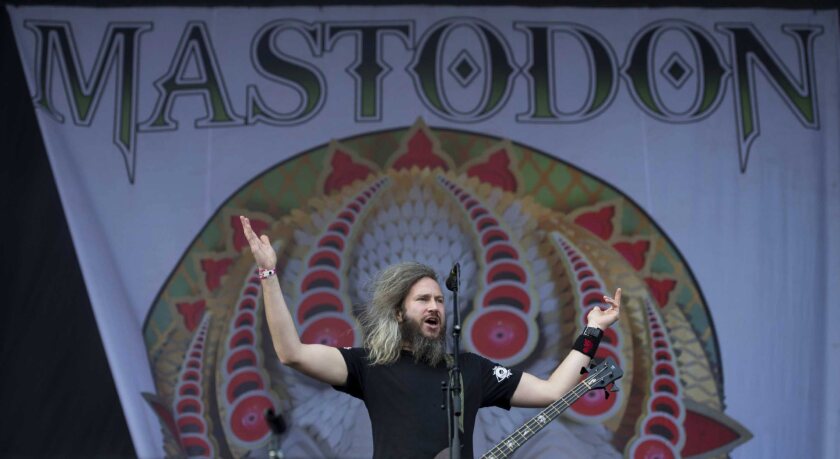 Heavy metal rockers Mastodon may not have much in common with rapper 50 Cent, but there is one thing: They're the first mainstream artists to begin accepting bitcoin.
Mastodon became the first major-label group to accept the virtual currency, and is taking preorders in bitcoin for its upcoming album "Once More 'Round the Sun." The band, which is signed to Warner Bros. Records, has released five studio albums since 2001 and has been nominated for a Grammy twice.
50 Cent, who went independent from Universal-backed label Interscope in February, began accepting bitcoin payments for his new album last week.
Bitcoin payment service provider BitPay is handling transactions, and is doing the same for 50 Cent's new album as well. The company is projecting growth in partnering with the entertainment industry, and hopes to work with other artists signed to Warner Bros. Records in the future.
"Having a major label artist embrace bitcoin is a definite sign of bitcoin's growth and expansion into the world of music," BitPay Executive Chairman Tony Gallippi said in a statement.
Mastodon's new album is scheduled for release on June 24, and preorders are available online for $10.99, or approximately 0.017 bitcoin.
For more Bitcoin news, follow @RileySnyder.
---