Snap stock surges nearly 50% after reporting strong earnings, user growth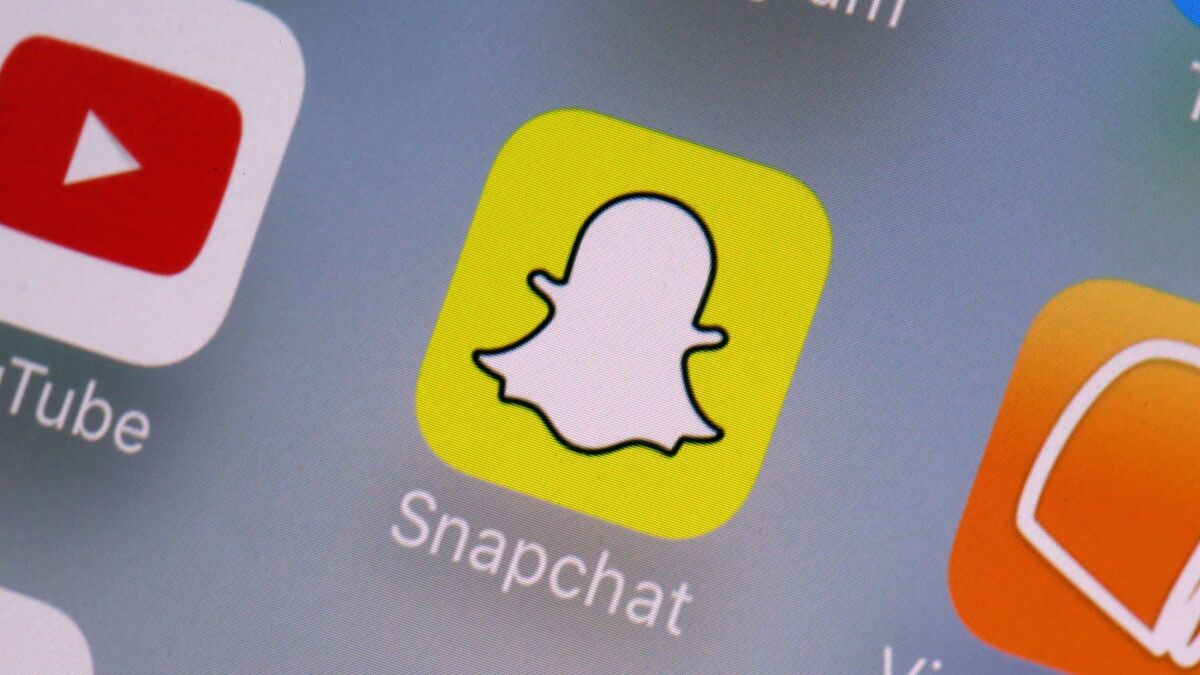 Reporting from San Francisco —
Investors rewarded Snap Inc. handsomely Wednesday following the social media company's unexpected positive earnings report, pushing shares up 47%.
The Venice-based company surprised analysts Tuesday when it reported revenue of $286 million in its fourth quarter, a 72% increase from a year earlier, due to strong user and advertising growth. The revenue number blew away analysts' estimate of $253 million.
When markets closed Tuesday, prior to Snap's earnings report, shares were at $14.06. They surged in morning trading Wednesday and closed at $20.75 — their highest price since last May.
The company's stock price peaked at $27.09 on the day it went public last March.
Snap's flagship app, Snapchat, added 8.9 million daily active users in the quarter that ended Dec. 31. That's the largest jump since the third quarter of 2016. The company now has 187 million daily active users, surpassing analysts' estimates of 184 million.
Snap posted a net loss of $350 million, or 28 cents a share, in the fourth quarter, which was well under analysts' estimate of $410 million, or 33 cents a share.
Barclays analysts expect the company's stock to continue climbing "as the narrative changes from 2017's '[Facebook] is going to crush Snap' to 2018's 'users and revenue accelerate and the platform is under-monetized."
Snap's share price upswing comes at a time when technology stocks are getting pummeled amid stock market volatility.
In shaky times, technology stocks often take the first — and hardest — beating, said Lawrence Harris, a finance professor at USC's Marshall School of Business. That's because the industry's valuations largely rest on what the companies might be able to accomplish in the future, so investor optimism or pessimism can lead to significant swings in stock price.
Snap's co-founder and chief executive, Evan Spiegel, credited a redesign of Snapchat, an improved experience for Android users and a switch to programmatic ad buying — an automated auction for advertisers — for turning around the company's trajectory. Programmatic buying lowers ad rates because of its efficiency, but Snap was able to offset that by adding more advertisers.
Times staff writer David Pierson contributed to this report.
Twitter: @traceylien
---
UPDATES:
3 p.m.: This article was updated after the close of markets.
This article was originally published at 10:30 a.m.