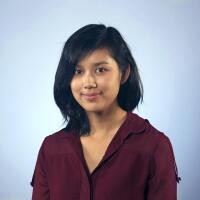 Tracey Lien
Tracey Lien covered Silicon Valley and the technology industry for The Times' business section before leaving in 2018 to pursue her MFA at the University of Kansas. A Sydney native, she came to the U.S. because the servings are bigger. She enjoys perpetuating lies about Australian animals, specifically drop bears and boxing kangaroos.
Latest From This Author
Amanda Rousseau, 31, is a senior malware researcher at San Francisco security shop Endgame.

Google's woes are no longer limited to Europe.

Durante gran parte de su carrera, Natasha Pecor siguió un camino muy usado por los trabajadores de la tecnología.

For much of her career, Natasha Pecor followed a path well-worn by tech workers.

La startup de San Francisco anunció que Uber hizo una "inversión considerable" en la compañía como parte de una ronda de financiación de $335 millones, y que los clientes de Uber pronto podrán alquilar un patinete eléctrico de Lime a través de la aplicación de Uber.

Times are rough in the world of subscription retail.

Dockless scooter and bicycle startup Lime has a new ally in the fight for bike lane dominance: Uber.

As Uber tries to build its reputation as a good citizen, it's unveiling a new plan: get its drivers to adopt electric vehicles instead of driving cars that burn gasoline.

El teléfono fijo - con cable rizado, sin cables, rotativo o con botones de plástico gruesos - solía ser un accesorio de los hogares estadounidenses.