Newsletter: Essential Arts & Culture: Inside the Bonaventure, along the border and a Pacific Standard Time proposal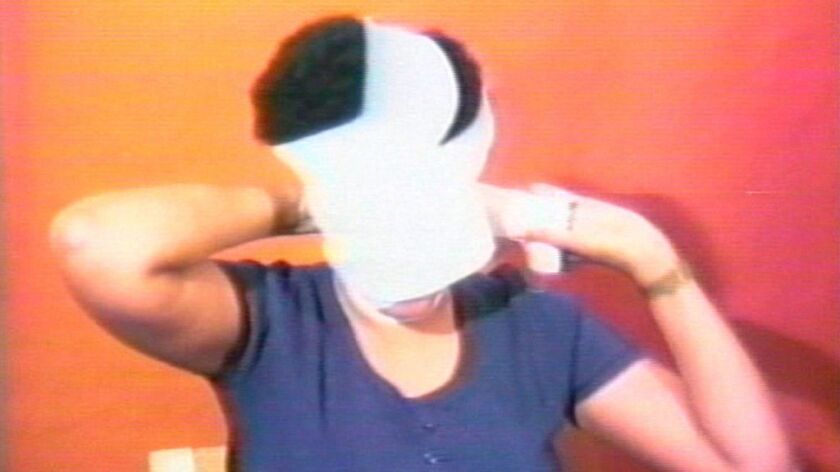 Happy New Year! I'm Carolina A. Miranda, staff writer for the Los Angeles Times, with the first arts newsletter of the year. And this week, we've got it all: political art, the border wall and a giant tongue. Herewith, the most scintillating cultural stories of the week:
POLITICAL ART THAT IS PERSONAL
As we approach the anniversary of Donald Trump's inauguration — and the wave of protests it unleashed — Times art critic Christopher Knight looks at a pair of exhibitions in which issues of equity and power are top of mind: "We Wanted a Revolution: Black Radical Women, 1965-85" at the California African American Museum and "One Year: The Art of Politics in Los Angeles" at Glendale's Brand Library and Art Center certainly resonate in these times. It's art at the intersections of race, gender and politics. Los Angeles Times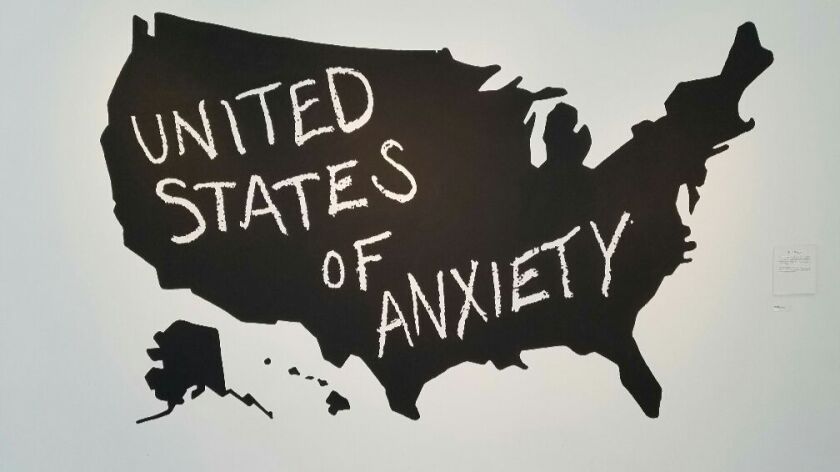 ADIEU TO A POSTMODERN ARCHITECT
John Portman, the postmodern architect best known in Los Angeles for his design of the mediagenic Westin Bonaventure Hotel in downtown, has died at age 93. "Portman brought a new level of drama to hotel architecture," writes Times architecture critic Christopher Hawthorne. "In place of lobbies leading predictably past a check-in desk to a bank of elevators, Portman carved out giant central atriums that included elaborate water features, stacked balconies and restaurants on several levels. The result was a hotel that aspired to be a city within a city." Los Angeles Times
In honor of the architect, Hawthorne spent an afternoon at the Bonaventure to see how it has stood the test of time. "The only people I know who go there are architectural tourists," he writes. "And they tend to leave disappointed, because the hotel is less the Super-Late Modern time capsule they expect than an oversized and poorly laid out 1970s hotel that has been serially — though haphazardly and unsuccessfully — updated over the years." Los Angeles Times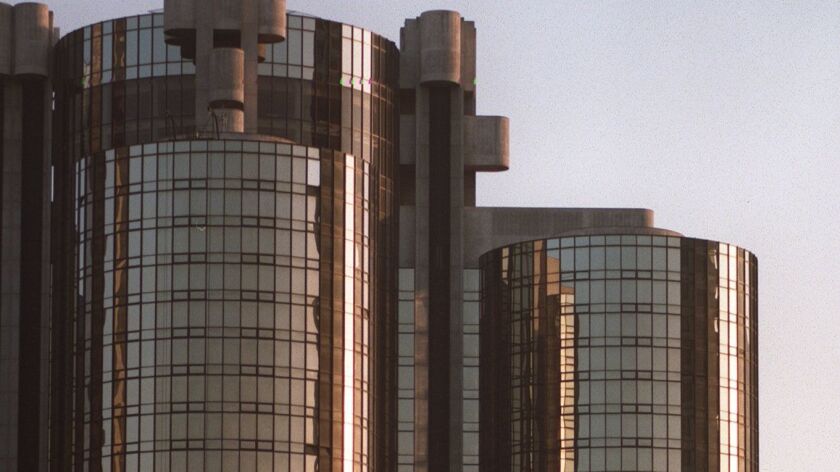 A MUSICAL REVOLUTIONARY
Times classical music critic Mark Swed pays tribute to violinist Robert Mann, founder of the Juilliard String Quartet, who died on New Year's Day. "Robert Mann," he writes, "was one of a handful of transformative American musicians who in the years after World War II forever changed the way we think about and make music, who gave it a new meaning and a new necessity for a new age." Los Angeles Times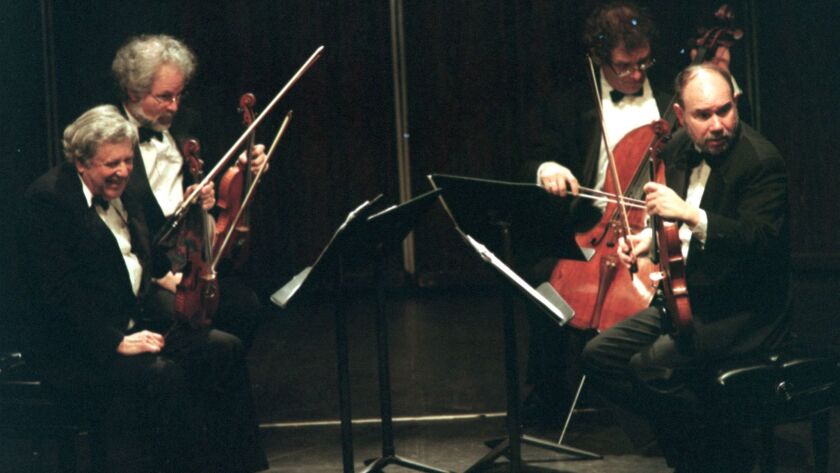 A PITCH TO THE GETTY
As Pacific Standard Time: LA/LA heads into its closing months, Christopher Knight makes a pitch to the Getty Foundation for the next PST series (provided there is one): "Pacific Standard Time should underwrite full retrospective exhibitions of artists with significant histories of working in Los Angeles, beginning in the late 19th century and continuing to the present." Necessary, he writes, to counter the way in which an artist's market so often determines the institutional treatment they get. Los Angeles Times
THE BORDER WALL CRITIQUED
Christopher Hawthorne recently paid a visit to the border wall prototypes currently lined up on the mesa near Otay, at the U.S.-Mexico border to have a look at what they might represent on an architectural level. "The slabs in front of me seemed at once the most and least architectural objects I'd ever seen," he says. "They were banal and startling, full and empty of meaning. Here were the techniques of Land Art, medieval construction, marketing and promotion, architectural exhibition and the new nativism rolled uncomfortably if somehow inevitably into one." A must-read. Los Angeles Times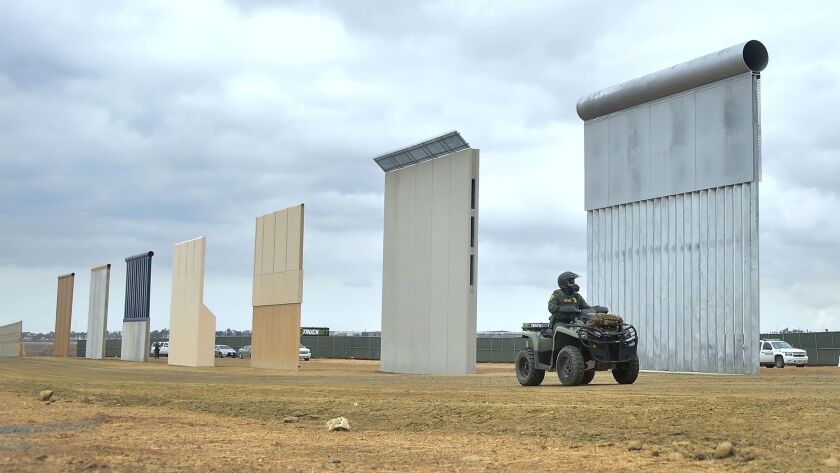 Speaking of the prototypes, artist Christoph Büchel has launched a petition to turn the wall prototypes into a national monument on the basis that they represent "a major Land Art exhibition." New York Times
But critic Laila Pedro says that the project, "with its arch tone and conceptual trappings ... normalizes and sanitizes the man stoking tensions about nuclear war via Twitter." Hyperallergic
ART OF INTERMENT
In 2015, a collection of artworks created by prisoners in World War II-era Japanese American interment camps went up for auction. But public concern that the pieces would fall into private hands led to their being acquired by the Japanese American National Museum in Los Angeles. Now the works, which include paintings, photographs and sculptures, are going on view at the museum. As part of the project, the museum is inviting camp survivors and family members to help share whatever knowledge they might have about some of these poignant pieces. Los Angeles Times
MACHINE PROJECT TO CLOSE
Machine Project, the experimental artist-run space that has occupied a small storefront in Echo Park since 2003, is coming to a close. Established by artist Mark Allen, the space has, over its existence, featured experimental theater (a giant tongue sweeping actors off the stage) and wry installation (a fake forest — complete with a live pig). Allen reminisces about the space's most iconic events and the role it has served in the local arts ecosystem. "My favorite thing," he tells me, "is when artists have a ridiculous idea and they need someone to say, 'Yeah, let's do it.'" Los Angeles Times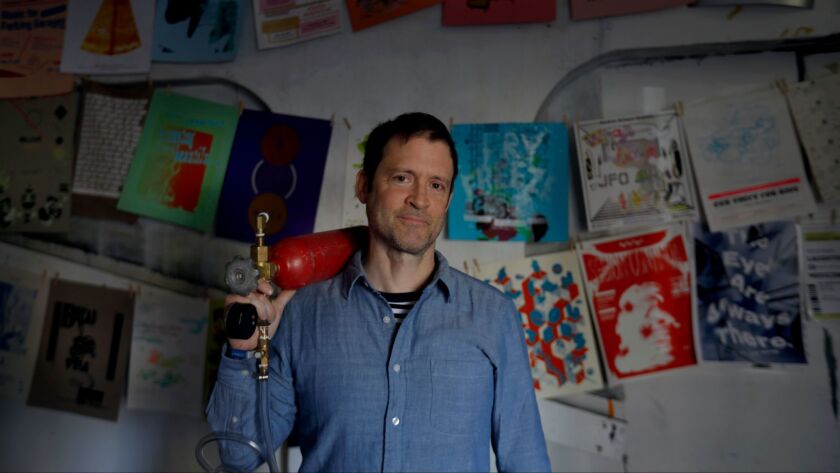 BEN VEREEN ACCUSED OF SEXUAL ASSAULT
Broadway and television actor Ben Vereen has been accused of sexual assault by several young women he cast in a 2015 Florida production of "Hair." Among the allegations are unwanted sexual advances and unwanted sex. In a statement issued in response to the accusations, Vereen said: "I would like to apologize directly to the female cast members of the musical 'Hair' for my inappropriate conduct when I directed the production in 2015." New York Daily News (via Los Angeles Times)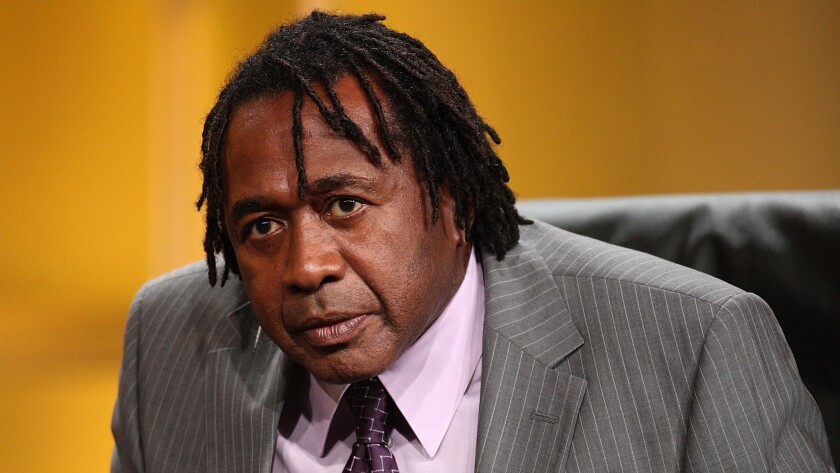 IN OTHER NEWS…
— Artist Nan Goldin, who once struggled with an addiction to OxyContin, writes a searing indictment of the Sacklers, the family behind the drug, and the art that they fund. Artforum
— The Metropolitan Museum of Art in New York has changed its admission policy. Non-New Yorkers will now have to pay a mandatory admission fee of $25 (instead of the customary pay-what-you-wish donation). New York Times
— Critics Holland Cotter and Roberta Smith say the policy is a mistake. "You should be able to walk in off the street and see the art just as you can enter a public library and read the books on the shelf," says Cotter. New York Times
— Critic Philip Kennicott sees the Met's admission decision as the "nuclear option." Washington Post
— In Australia, controversy over plans to replace an Aboriginal cultural center with an Apple store designed by Norman Foster in Melbourne. CityLab
— Innovative ceramic artist Betty Woodman has died at 87. ARTnews
— Plus, Dominican artist Tony Capellán, who currently has work on view in Long Beach at the Museum of Latin American Art, died suddenly between Christmas and New Year's. Dominican Today
— A list of all the L.A. area museums participating in free admission day on Jan. 28. Los Angeles Times
— "The Cake," a theatrical comedy by Bekah Brunstetter about a conservative baker asked to make a cake for a lesbian couple, will land at the La Jolla Playhouse in February. Los Angeles Times
AND LAST BUT NOT LEAST…
Katy Kelleher's fascinating cultural histories of color. The Awl
Sign up for our weekly Essential Arts & Culture newsletter »
---
Your essential guide to the arts in L.A.
Get Carolina A. Miranda's weekly newsletter for what's happening, plus openings, critics' picks and more.
You may occasionally receive promotional content from the Los Angeles Times.