14 Images
Golden Globe Awards 2016: Nomination snubs and surprises
Yes, "Mad Max: Fury Road" was nominated. Click through to see more 73rd Golden Globe nomination surprises and snubs.
(Open Road Films; Warner Bros.; AMC; Starz)
It's not often a summer blockbuster is among the mix during awards season, but "Mad Max: Fury Road" earned a nomination in the very competitive drama picture category, edging out films such as "Steve Jobs," "Bridge of Spies" and "Straight Outta Compton." Director George Miller was also nominated.
(Jasin Boland / Warner Bros. Pictures)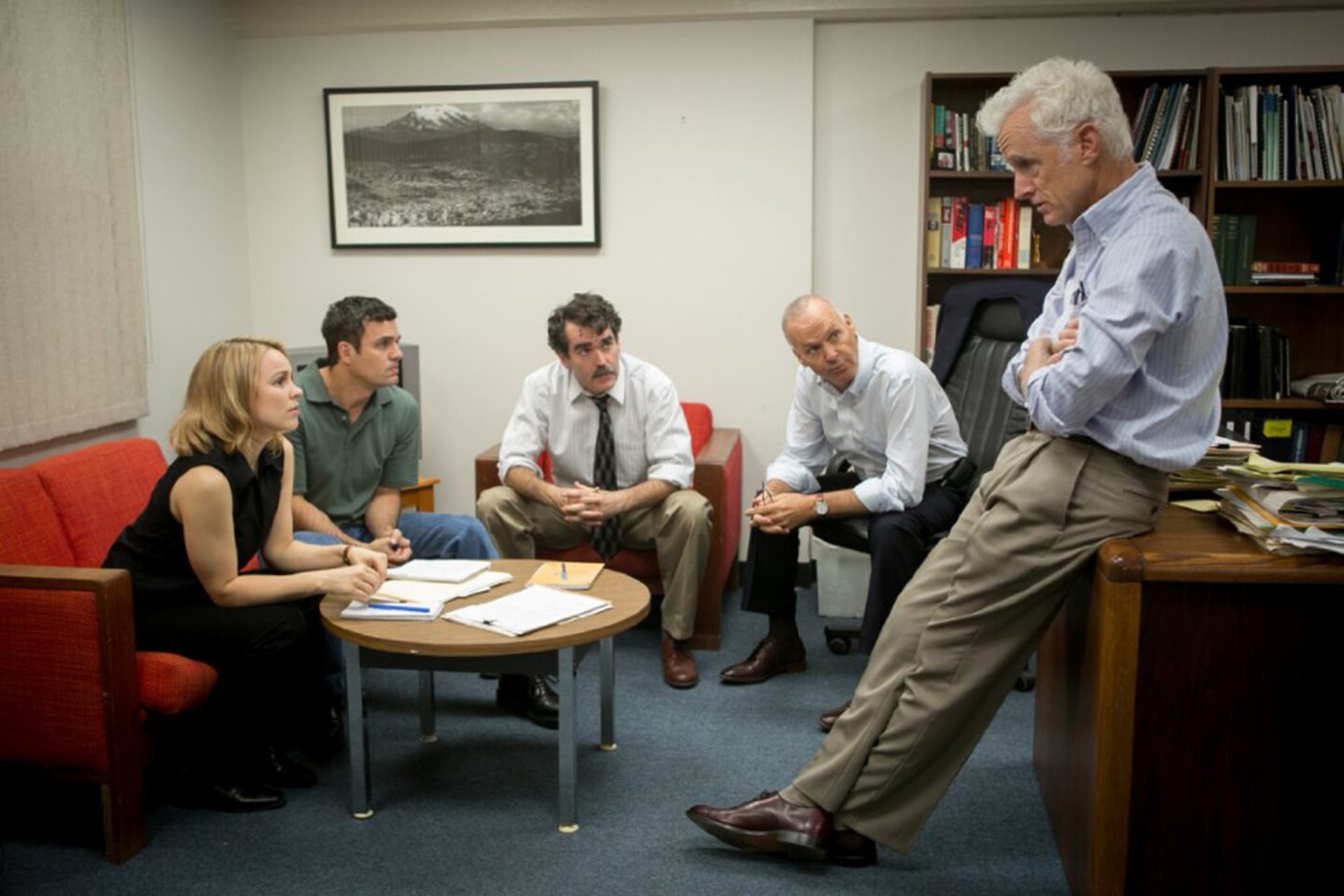 While "Spotlight" was nominated in the drama picture category, none of the film's actors were recognized. The film's two other nominations were for directing and screenwriting.
(Kerry Hayes )
Perennial Golden Globes favorite Johnny Depp was not recognized for his turn as Whitey Bulger in "Black Mass," which some consider a more awards-worthy performace than some of his past roles that earned him nominations. "Black Mass" was not recognized in any category.
(Warner Bros.)
The Golden Globes haven't shied away from recognizing new talent when it comes to nominations, but it was still a surprise to see Rachel Bloom of "Crazy Ex-Girlfriend" among the nominees for TV comedy actress.
(Eddy Chen / The CW)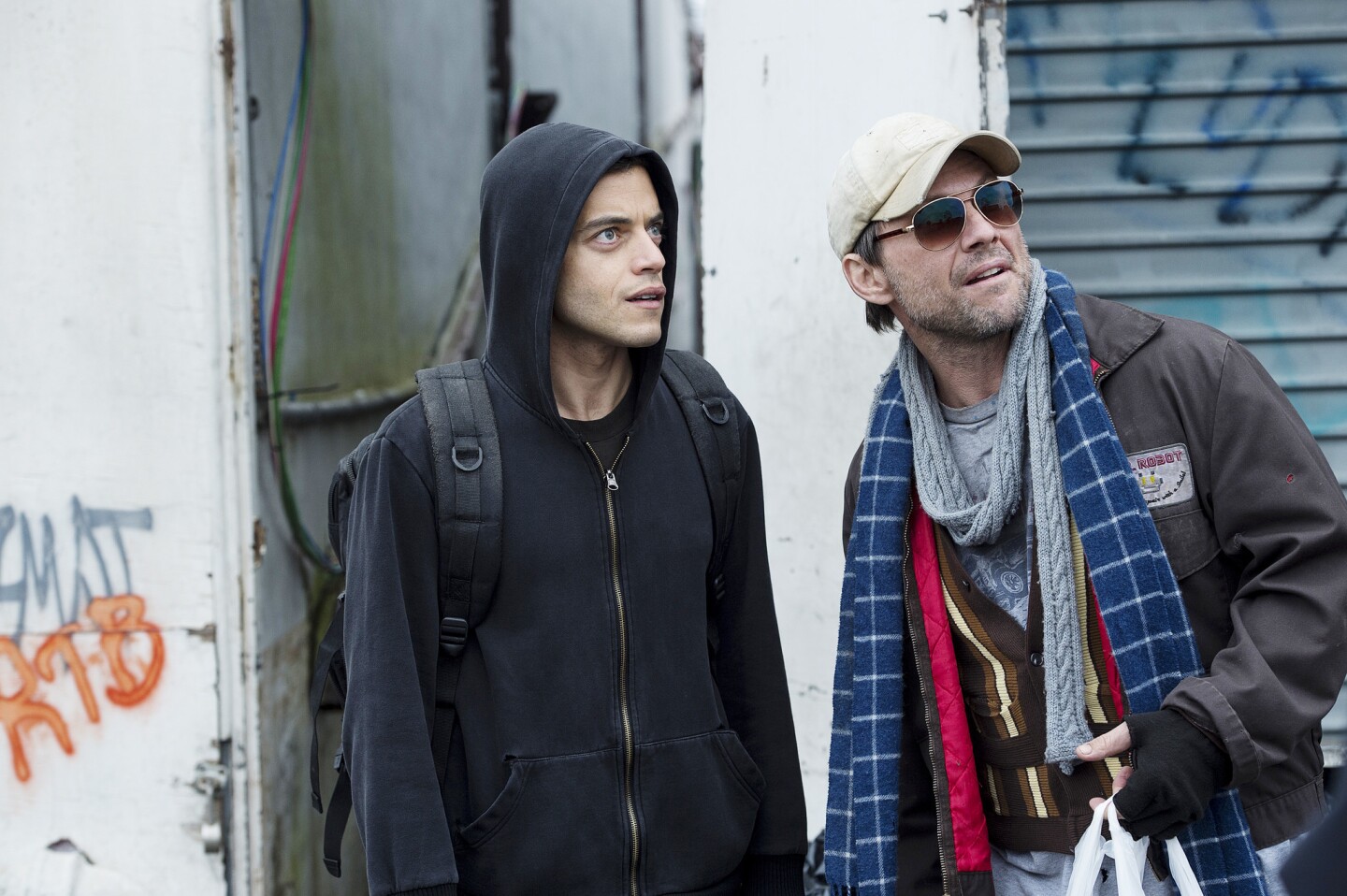 Another new series to get some love from the HFPA is "Mr. Robot." The show was among those nominated for drama series, and both Rami Malek and Christian Slater earned acting nods, making "Mr. Robot" one of the top TV nominees.
(David Giesbrecht / USA Network)
It should no longer come as a surprise that Netflix is racking up awards nominations, but most did not expect to see "Narcos" in the mix for the very competitive drama series category over shows including "Mad Men" or "House of Cards." Wagner Moura also earned a nomination in the TV drama actor category.
(Daniel Daza / Netflix)
When it comes to Amazon comedy series, "Transparent" tends to get the spotlight, but "Mozart in the Jungle" came out with 2 Golden Globe nominations -- one for comedy series and the other for lead actor Gael García Bernal.
(Amazon Studios)
Hulu's "Casual" was also among the comedy series nominees. Network shows were completely shut out in the category.
(Hulu)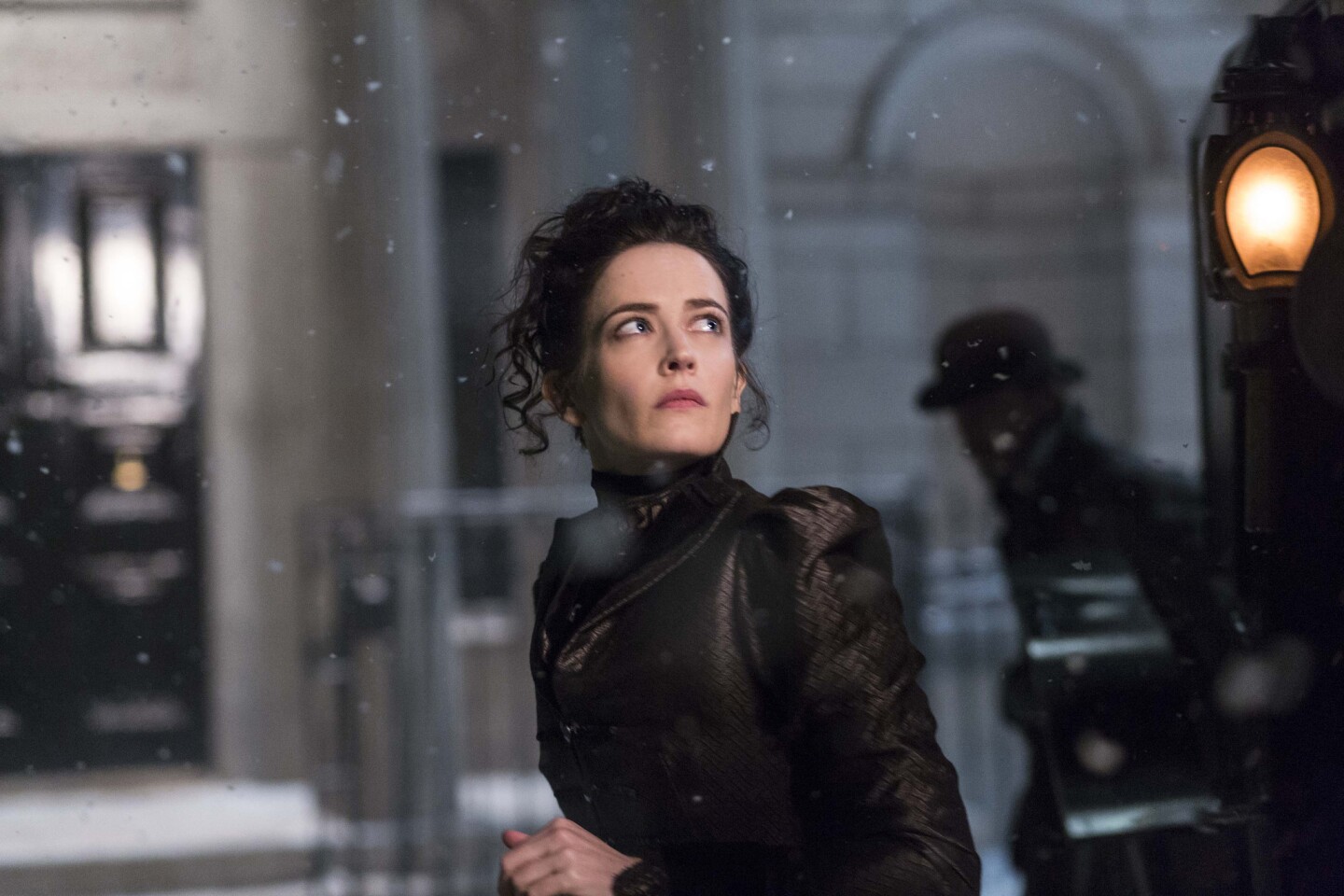 It was out with the old, in with the new in many categories, including the highly competitive TV drama actress race. Eva Green was one of three newcomers in the field for her portrayal of Vanessa Ives in "Penny Dreadful."
(Jonathan Hession / Showtime)
This year's nominees show the HFPA embracing genre fare that is often overlooked by other awards shows, including "Outlander." The show is among those nominated in the drama series race, and both Caitriona Balfe and Tobias Menzies were nominated in acting categories.
(Neil Davidson / Starz)
That Aziz Ansari earned a comedy series actor nomination for his role in "Master of None" is not as surprising as the fact that only one of last year's nominees made it back to the list. The rest of the field (including Ansari) is made up of performances for shows in their freshman season.
(K.C. Bailey / Netflix)
The last year of "Mad Men" was only recognized in one category. Jon Hamm earned the show's sole nomination for actor in a TV drama series.
(Justina Mintz / AMC)
Perhaps one of the most surprising nominations was the ballet drama "Flesh and Bone" in the limited series or TV movie category. Sara Hay also earned a nomination for actress in a limited series or TV movie. But it wouldn't be the Golden Globes without a few headscratchers.
(Patrick Harbron / Starz)