Video: Regrets? Ray Liotta has one, but it's not his 'Shades of Blue' -- think Batman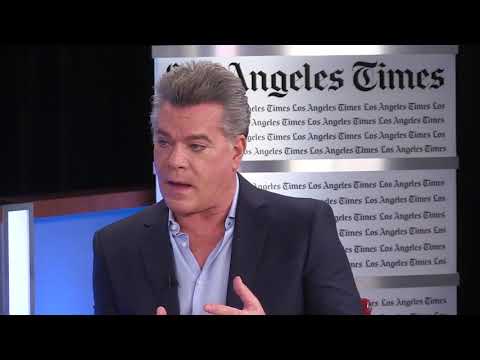 "Shades of Blue" star Ray Liotta looks back at his one regret in showbiz: not taking a meeting with Tim Burton when the director was looking for a star to suit up as Batman.
Ray Liotta, who stars as Lt. Matt Wozniak, "a bisexual cop who's dirty," on NBC's "Shades of Blue," has a gallery of distinctive and memorable characters he's played in a career that has spanned more than three decades. His landmark films include "GoodFellas," "Field of Dreams" and his film debut, "Something Wild."
But was there one role that got away that he regrets? Well, everyone has regrets.
Around the time that he was doing "Something Wild" in the mid-1980s, he got a call from his agent that director Tim Burton wanted to meet him and try him out for the lead in the Batman movie he was developing.
PODCAST: Listen to our full interview with Ray Liotta
"I think Tim Burton is a great, great director, and I always regretted not going and meeting him, just to talk," said Liotta. At the time, movies about superheroes from comic books were unheard of. Liotta said he couldn't wrap his head around playing the Caped Crusader: "It just seemed silly."
Liotta, who stopped by The Times' video studio this week, knows what he has in his new series. He had nothing but praise for costar Jennifer Lopez and was compelled to explain his character's motivation for being on the take — it involves a daughter who died and getting drugs off the street.
"It was also a way of policing ... I really wanted to control the drugs in the neighborhood, so there was a reason I was doing what I was doing," he said of his character, "a way of watching and patrolling the town on my terms. ... I really love the fact of how much I care for my team."
In the pilot episode, there's a lot of cat and mouse between Lopez's Harlee Santos and Wozniak — all of which leads to one explosive scene: Santos admits to Wozniak that she is the rat who informed on him.
WATCH MORE VIDEO CHATS WITH YOUR FAVORITE TV STARS >
"The biggest thing is hurt," Liotta says of his character's reaction. "I'm crying, I'm just so angry at it. I'm just shocked."
See what else the actor had to say about "Shades of Blue" in the second video.
To hear more from Liotta about "Goodfellas," his "Shades of Blue" role and how he feels about playing opposite Jennifer Lopez, click on the video below.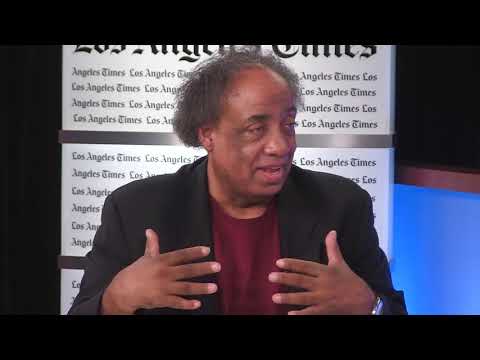 Ray Liotta, who playes Lt. Matt Wozniak on "Shades of Blue," stopped by The Times to discuss the show.
MORE EMMY CHATS:
Most fun for 'Homeland's' Miranda Otto? 'Shooting Conrad in the head!'
Fred Savage loves 'The Grinder' but does he run 'Wonder Years' on a loop at home?
'The Walking Dead's' Melissa McBride on 'Caryl' -- the chemistry between Carol and Daryl
From the Oscars to the Emmys.
Get the Envelope newsletter for exclusive awards season coverage, behind-the-scenes stories from the Envelope podcast and columnist Glenn Whipp's must-read analysis.
You may occasionally receive promotional content from the Los Angeles Times.