Actor Peter Graves was photographed in December 2009 at his home. Graves starred in the TV series "Mission: Impossible" and the films "Night of the Hunter" and "Stalag 17." Graves was found dead Sunday at his Pacific Palisades home. He was 83.
(Genaro Molina / Los Angeles Times)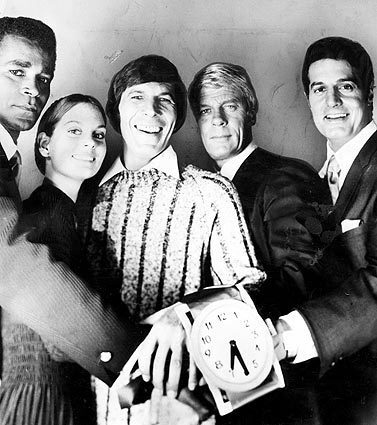 The "Mission: Impossible" cast in 1970 included Greg Morris, left, Lesley Warren,
Leonard Nimoy
,
Peter Graves
and Peter Lupus.
(Mission Impossible)
Kareem Abdul-Jabbar
, Rossie Harris and
Peter Graves
in a scene from the movie "Airplane!" Graves said he initially turned down the role because he thought it was in poor taste---until actors Robert Stack, Lloyd Bridges and Leslie Nielsen signed on to the cast.
(Airplane!)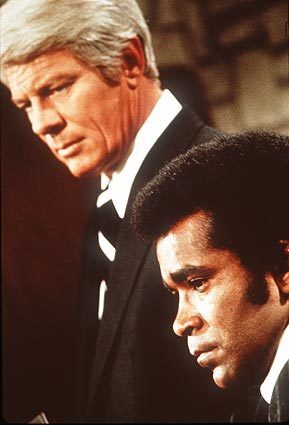 Peter Graves
, left, and Greg Morris headed the cast of the TV series "Mission: Impossible."
(Globe Photos)