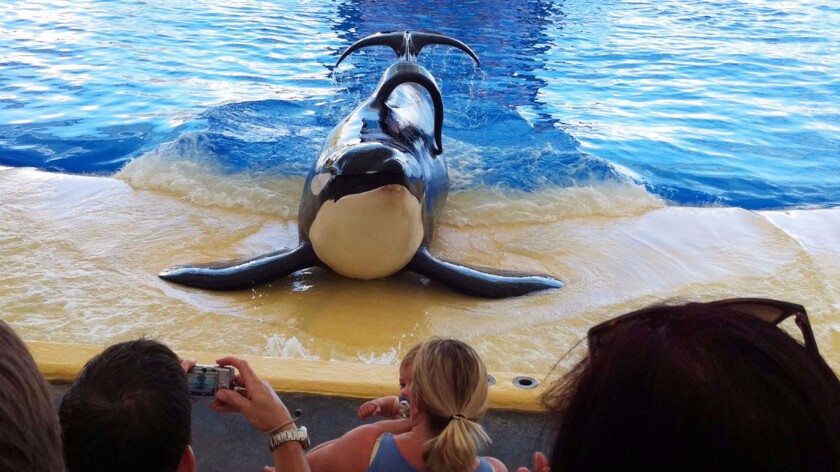 It's hard to recall an issue-driven documentary whose social impact has been as immediate and measurable as that of "Blackfish," Gabriela Cowperthwaite's searing 2013 polemic about SeaWorld's practice of keeping killer whales and marine mammals in captivity. (The most recent fallout: SeaWorld, which has seen significant declines in attendance since the film's release, announced in March that it will be phasing out its orca breeding program.)
Cowperthwaite's interviews with former SeaWorld employees, who speak to the physical and psychological damage suffered by whales in captivity, give her work its damning moral authority. Her skillful weave of image and sound, including Jeff Beal's urgent original score, is what gives the film its emotional power. "Blackfish" screens Friday at the Montalbán Theater, with Beal conducting a live-to-picture performance of his score with the Hollywood Chamber Orchestra.

------------
'Blackfish: Live'
Where: The Montalbán, 1615 Vine St., Hollywood
When: Friday July 1, 8 p.m.
Tickets: $45
Info: hollywoodchamberorchestra.com/events/blackfish-live/
---