At the Toronto International Film Festival, the director still reigns supreme
Film Critic
Two days before the 2017 Toronto International Film Festival got under way, the news broke that Colin Trevorrow would no longer be directing "Star Wars: Episode IX," marking the latest high-profile split between Lucasfilm and a filmmaker hired to steer one of its most closely guarded properties. One week later, it was announced that Trevorrow would be replaced by J.J. Abrams, a known franchise quantity who successfully steered 2015's "Star Wars: The Force Awakens."
As my colleagues Josh Rottenberg and Daniel Miller noted in a report last week, these twin industry bombshells are the latest signs of a Hollywood business model that, in pursuit of brand consistency and franchise longevity, increasingly devalues the role and creative vision of the director.
This is hardly a new phenomenon; it's merely the latest manifestation of a risk-averse paradigm, an art-vs.-commerce divide, that is as old as the movies themselves. But it nonetheless threatens to leach these industrial products of the very quality that made the original "Star Wars" movies worth treasuring in the first place, and that's the human factor.
FULL COVERAGE: Toronto International Film Festival 2017 »
All of which made it a relief to be able to tune out the industry chatter and steep myself, along with several thousand other Toronto festival-goers, in a welcome weeklong bath of auteur-driven, blockbuster-free cinema. True, that bath was brought to us with the help of corporate sponsors like Visa and L'Oréal, as the endless pre-screening advertisements kept reminding us.
But it was also brought to us by filmmakers of singular daring and imagination, representing a diverse array of national cinemas across the globe, and working with no fear of being fired for coloring outside the lines.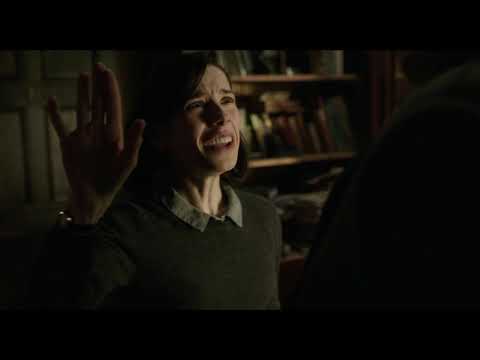 Sally Hawkins, Octavia Spencer, Doug Jones and Michael Shannon star in Guillermo del Toro's otherworldly fairy tale.
Few of them colored as boldly as Guillermo del Toro, whose category-defying creature feature "The Shape of Water" won the top prize at the Venice Film Festival shortly before wowing the crowds at Toronto. Starring a splendid Sally Hawkins as a 1960s cleaning lady who forms a most unusual bond with a green-scaled merman (Doug Jones), the movie, which will be released by Fox Searchlight in December, ranked among the most purely satisfying entertainments in Toronto. But it also exuded a spirit of creative renewal that feels especially gratifying coming from Del Toro, who, having once been in line to direct "The Hobbit," knows the ruthless economy of franchise filmmaking all too well.
Another director making a strong comeback was Paul Schrader, who, after years of battling the system, delivered his best work in more than a decade with "First Reformed." Built around a galvanizing Ethan Hawke performance as a Calvinist minister experiencing his own Gethsemane moment, this is a gripping, serious-minded portrait of moral conviction and spiritual apathy that deserves as wide and appreciative an audience as possible. Happily, it was acquired for distribution by A24, adding to the company's already strong Toronto slate, which included Sean Baker's "The Florida Project," James Franco's "The Disaster Artist" and Greta Gerwig's "Lady Bird," one of the festival's unmitigated delights.
But the most popular acclaim was reserved for the superb American noir "Three Billboards Outside Ebbing, Missouri," the third and finest feature from the English writer-director Martin McDonagh ("In Bruges," "Seven Psychopaths"), which was announced on Sunday as the winner of the festival's coveted People's Choice Award. In a year excitingly devoid of a clear Oscar frontrunner like "La La Land," which won this prize here last year, "Three Billboards" made an enjoyably offbeat choice for top honors: a crowd-pleaser of blistering intelligence and pitch-black humor, grounded by Frances McDormand's ferociously controlled performance as a grieving mother forging her own path to justice. (Fox Searchlight will release the film in November.)
The warm reception accorded these pictures should in no way suggest that they were made without financial strain or logistical difficulty — far from it. For more than a few cinephiles, the highlight of the festival was "Zama," a stunningly ambitious 18th century epic that heralded the much-anticipated return of the Argentinean master Lucrecia Martel ("The Headless Woman," "The Holy Girl"). Ending a frustrating nine-year absence from the screen, during which Martel began and ultimately abandoned a science-fiction project, "Zama" is, fittingly enough, a film about waiting: It brings you deep into the world of Don Diego de Zama, a servant of the Spanish crown longing for a transfer from his soul-sapping Paraguayan outpost. With any luck, the film's search for a U.S. distributor will be nowhere near as difficult.
Also making a long-overdue return to the screen was the Finnish writer-director Aki Kaurismäki, whose latest, "The Other Side of Hope," won a directing prize this year at the Berlin International Film Festival, and was named the best film of 2016-17 by the international critics organization Fipresci (beating out "Moonlight," among other titles) mere hours before its Toronto press screening. Those kinds of accolades tend to create sky-high expectations, but the film, like most of Kaurismäki's work, is a droll demonstration of the less-is-more principle.
A natural companion piece to the director's 2011 immigrant tale, "Le Havre," "The Other Side of Hope" follows a young Syrian refugee (Sherwan Haji) who finds himself in Helsinki, where he falls in with a group of Finnish restaurant workers whose misadventures have the relaxed, we're-all-in-this-together vibe of a Howard Hawks western. Full of brilliantly offhand gags and harrowing plot turns, this delightful comic fable expresses a belief in human decency, in the way things could be if only we all tried a little harder, that feels wise and hopeful rather than naive.
If "The Other Side of Hope" packed fresh urgency in an era of heightened xenophobia worldwide, then Frederick Wiseman's "Ex Libris — The New York Public Library," a masterful study of an invaluable American institution, felt like nothing short of an attack on the anti-intellectualism of the Trump administration. In my first dispatch from Toronto, I made the not-so-bold prediction that I wouldn't see anything better here than "Ex Libris"; since then, there have been more than a few fine contenders but no real competition.
Wiseman devotees who weren't able to make it to Toronto are in luck, as "Ex Libris" is already showing in theaters (it begins playing in L.A. on Friday). So, for that matter, are two of my other Toronto favorites: Mike White's alternately tender and cringe-making "Brad's Status" and Darren Aronofsky's "mother!," a movie so brazenly unhinged that you can only gape in admiration at the fact that it's being released by a major studio (Paramount Pictures). These two films have nothing in common, though I suppose you could argue that they're both comedies about male insecurity at its ugliest.
Perhaps the most useful and instructive function of film festivals, especially in light of the "Star Wars" affair, is that they offer an arena where filmmakers are allowed to fail — and, just as importantly, where filmmakers who have failed before are given a second, third or fourth chance.
One of the most thunderously applauded entries in Toronto this year was itself a fascinating film about failure: "The Disaster Artist," which revisits the making of that 2003 bad-movie classic, "The Room," is a triumph for its prolific director and star, James Franco, best known of late for clogging the festival circuit with wan adaptations of "In Dubious Battle" and "The Sound and the Fury." Who knew that Faulkner would prove a less fruitful source of inspiration than Tommy Wiseau?
Not every director operating outside his or her usual parameters did grade-A work. I wasn't taken with "Downsizing," an incredible-shrinking-man comedy that allows the writer-director Alexander Payne to look down on his characters in a more literal sense than usual. "The Third Murder," a rare foray into police-procedural territory from the great Japanese director Hirokazu Kore-eda, struck me as an equally rare disappointment, measured and meditative to a fault.
And I'm decisively in the critical minority on "The Death of Stalin," Armando Iannucci's audacious but airless attempt to transfer the madcap style of his great political comedies ("Veep," "In the Loop") to the moment of the Soviet dictator's sudden demise. It's an ingenious premise that Iannucci and his fine cast (including Steve Buscemi, Jeffrey Tambor and the great Simon Russell Beale) seek to render in shades both hilarious and disturbing, to increasingly strained effect.
By contrast, Dan Gilroy's "Roman J. Israel, Esq.," which many dismissed as a failure across the board, struck me as one of the festival's most compelling oddities — a moody, intoxicating vision of Los Angeles that I ultimately preferred to Gilroy's previous one, "Nightcrawler." Denzel Washington burrows deep into the title role of a brilliant activist lawyer with savant-like tendencies who winds up skittering down a legal and moral rabbit-hole of his own making. The result is a bit of a narrative muddle, but the kind that makes tidier movies look overly timid by comparison.
There was little of that timidity on display among the strongest films I saw in Toronto's Platform competition, which included "Custody," Xavier Legrand's terrifying study of abuse, and "Beast," Michael Pearce's brooding, atmospheric thriller about the intense bond that forms between two outsiders (brilliantly played by Jessie Buckley and Johnny Flynn). The best and most distinctive of the bunch was the Indonesian filmmaker Kamila Andini's "The Seen and Unseen," whose title might just as well describe the contrast between the kinds of films that play to maximum buzz in Toronto and those that struggle for press and audience exposure.
Andini's film may fall into the latter camp, but here's hoping it breaks out soon. Following a 10-year-old girl (Ni Kadek Thaly Titi Kasih) as she prepares to say goodbye to her gravely ill twin brother (Ida Bagus Putu Radithya Mahijasena), "The Seen and Unseen" is a magical portrait of a childhood's premature end, a stirringly imaginative work that speaks to the vitality of a director's medium. It is not always easy to grasp, let alone describe, but it leaves you feeling you've seen something that Hollywood has long since given up on: a movie that could have been made by no one else.
ALSO:
VIDEO: Tommy Wiseau reviews James Franco's 'The Disaster Artist'
In the age of the franchise, directors are no longer the kings of Hollywood
Guillermo del Toro on finally letting the monster get the girl in 'The Shape of Water'
Get our L.A. Goes Out newsletter, with the week's best events, to help you explore and experience our city.
You may occasionally receive promotional content from the Los Angeles Times.