Directors were once the kings of Hollywood, but in the age of the franchise, they're increasingly interchangeable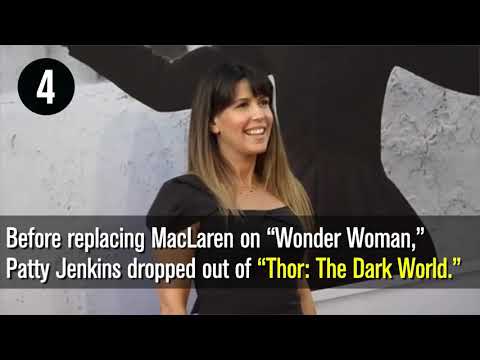 Phil Lord and Chris Miller were replaced with Ron Howard on the upcoming film about Han Solo. (Sept. 13, 2017) (Sign up for our free video newsletter here http://bit.ly/2n6VKPR)
Film has long been considered a director's medium, with cinematic auteurs presiding over movie sets like gods. But as high-profile filmmakers are being replaced on big-budget projects with increasing regularity, some say film is fast becoming more of a board-of-directors' medium, especially in the critical realm of the franchise.
This new reality was underscored last week when Colin Trevorrow was suddenly dropped from "Star Wars: Episode IX" because of creative differences; on Tuesday, Lucasfilm announced that J.J. Abrams, who directed "Star Wars: The Force Awakens," would take the helm.
There was a time when the replacement of someone like Trevorrow – handpicked by Steven Spielberg to direct 2015's "Jurassic World," a $1.67-billion-grossing hit – would have been earth-shattering news. But Lucasfilm currently has one of the highest divorce rates in the industry. In the past two years, co-directors Phil Lord and Chris Miller were ejected from an upcoming film about Han Solo already deep into production; Tony Gilroy was reportedly brought in to assist with extensive reshoots on Gareth Edwards' "Rogue One" and Josh Trank fell out of his planned "Star Wars" spinoff.
You just don't know from day to day what's going to happen to you.
— Armando Iannucci
As Armando Iannucci wryly observed while introducing his dark comedy "The Death of Stalin" at the Toronto Film Festival, being a director on a "Star Wars" movie evokes the unnerving uncertainty that followed the Soviet dictator's death: "You just don't know from day to day what's going to happen to you."
And it isn't just "Star Wars." Over the past several years, an unprecedented number of filmmakers, including Edgar Wright, Patty Jenkins, Michelle MacLaren, Tim Miller, Ben Affleck, Seth Grahame-Smith, Rick Famuyiwa and Cary Fukunaga, have either walked away or been ousted from highly anticipated films at varying stages of development, most citing "creative differences."
To be sure, directors have dropped out of – or been dropped from – projects for as long as there have been movies; films like "Gone With the Wind" and "The Wizard of Oz" saw their original helmers replaced along the way to cinematic glory. But never before have so many been replaced on such big projects in so short a time. And, not coincidentally, nearly all of those movies were centered on the ultimate power players: superheroes.
In an industry financially dependent on an ever-smaller handful of films, studio executives are less willing to take chances and more willing to make big changes if needed, even if the moves generate ugly headlines or expensive re-shoots. When hundreds of millions of dollars are at stake in ticket sales and ancillary businesses, no one is irreplaceable.
When you are talking about a globally branded film, like a Marvel movie, executives are more like brand managers – they are very involved in the project.
— Chris Silbermann
"When you are talking about a globally branded film, like a Marvel movie, executives are more like brand managers – they are very involved in the project," said Chris Silbermann, managing partner at talent agency ICM Partners. "You are working for 'the man' – and I don't mean that pejoratively. There are a lot of good things that come with that. You get the budget, the attention, the notoriety and the pay. But you are clearly working with someone else's [intellectual property], character and universe. And there are different rules that go along with that."
For a filmmaker, absorbing those rules can be a frustrating and sometimes humbling experience. "I learned that, no matter how compelling you are or no matter how great your idea is, these studios have huge responsibilities to a lot of people," Jenkins told The Times recently of her experience dropping out of Marvel's "Thor: The Dark World." "It was heartbreaking because it was a movie I had always wanted to make."
In the end, Jenkins says, the split was "right for everybody," and, in her case, the story had a happy ending. She went on to direct this summer's smash "Wonder Woman," having taken over the reins of that film from MacLaren, who had left the project in 2015 due to – you guessed it – "creative differences."
British filmmaker Wright had a similarly bruising experience when, in 2014, he exited the Marvel film "Ant-Man" after more than a decade of development. "There was a point about eight weeks before we were supposed to start shooting where they wanted to do a draft with somebody else," Wright told The Times in June. "Once you've been a writer-director on a movie for eight years, it's kind of tough to take."
Once you've been a writer-director on a movie for eight years, it's kind of tough to take.
— Edgar Wright on his "Ant-Man" exit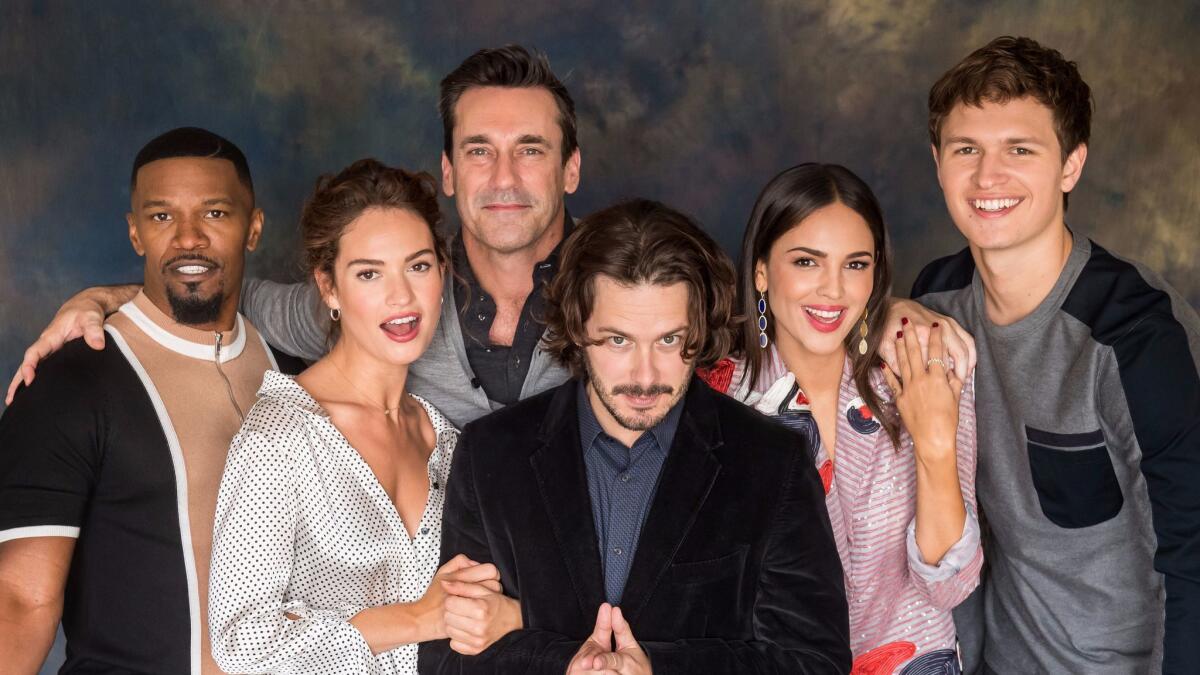 Wright went on to make this summer's sleeper action hit "Baby Driver," but to this day, despite having a screenplay credit on "Ant-Man," he can't bring himself to watch it.
For studios, nurturing good relationships with filmmakers is still important; onetime indie directors Bryan Singer and Christopher Nolan reinvigorated the superhero genre with "X-Men" and "Batman Begins," respectively. But hitting that sweet spot is difficult, and if a company like Burbank-based Walt Disney Co., which owns Lucasfilm, Marvel and Pixar, thinks a project is heading in the wrong direction, the director's vision might need to be sacrificed on the altar of the almighty brand.
"They are going to be very quick to guard against a dud," said Jason Moser, an analyst with the Motley Fool. "You are going in there as a director and you know you are going to deliver what Disney wants – or they are going to find someone who does."
As the power of the franchise began outranking the power of the auteur, studio executives increasingly turned to relatively untested filmmakers, who often found themselves buffeted by forces more powerful than anything they've ever dealt with. In perhaps the most chilling cautionary tale for filmmakers navigating this new terrain, director Trank – a rising star after his 2012 debut "Chronicle" – saw his career go off the rails virtually overnight in 2015 when he fell out of a planned "Star Wars" spinoff film to which he'd been attached. Though Trank publicly said that the decision was his, reports quickly emerged claiming that Lucasfilm had pushed him off the film over concerns about his behavior during the making of his superhero flop "Fantastic Four."
"At first I was, like, 'I'm just not going to say anything because it will blow over,' " Trank told The Times in an interview not long after his departure from the "Star Wars" film. "But people get so excited to raise their pitchforks." Wounded by the entire experience, Trank said he wanted his next film to be something smaller and more "below the radar"; he is currently prepping a feature on the last days of Al Capone.
On projects with more modest budgets and lower public profiles, directors still maintain a high degree of control. "It is still a director's medium, and if you are seeing a Sofia Coppola movie or a 'Moonlight,' clearly those are directors' movies," said Silbermann. And studios do still have some appetite for bold, auterist fare like Nolan's World War II smash "Dunkirk," financed and distributed by Warner Bros., or Darren Aronofsky's bizarro psychological thriller "Mother!" which is being released this Friday by Paramount.
I think that money takes freedom away. More money, less freedom.
— Guillermo del Toro
But mindful of the pressures and compromises that can come with bigger budgets and preexisting brands, some filmmakers find themselves choosing smaller, more personal films. Others gravitate toward television or streaming services, where they may be given more creative freedom. Since exiting "Wonder Woman," MacLaren has gone on to work on the HBO series "Westworld" and "The Deuce," while Fukunaga – who departed the horror hit "It" just weeks before shooting was set to begin – has since worked on projects for TNT and Netflix.
One of the last old-school auteurs still working in the studio realm, Mexican filmmaker Guillermo del Toro has made his share of large-scale movies, like "Hellboy" and "Pacific Rim." But the director – who many "Star Wars" fans have long hoped would tackle a film in the franchise – has also walked away from huge projects. In 2010, exasperated by ongoing delays with the production, he dropped out of directing "The Hobbit" after two years of work on the film.
Del Toro's new film, "The Shape of Water," is a haunting grown-up fairy tale with a budget of $19.5 million.
"I think that money takes freedom away," Del Toro told the Times last week at the Telluride Film Festival, where the film, which opens in December, earned rapturous reviews. "More money, less freedom."
Times staff writers Mark Olsen and Meredith Woerner contributed to this report.
Twitter: @joshrottenberg
ALSO
'Baby Driver' director Edgar Wright on the tough decision to leave 'Ant-Man'
Sony taps Gina Prince-Bythewood to direct 'Spider-Man' spinoff 'Silver & Black'
Can corporate Hollywood make peace with voice-minded directors? The fight continues with 'Star Wars'
Horror blockbuster 'It' completely crushed box-office expectations. What happened?
Get the Indie Focus newsletter, Mark Olsen's weekly guide to the world of cinema.
You may occasionally receive promotional content from the Los Angeles Times.