Bon Jovi dominates Pollstar's concert tour list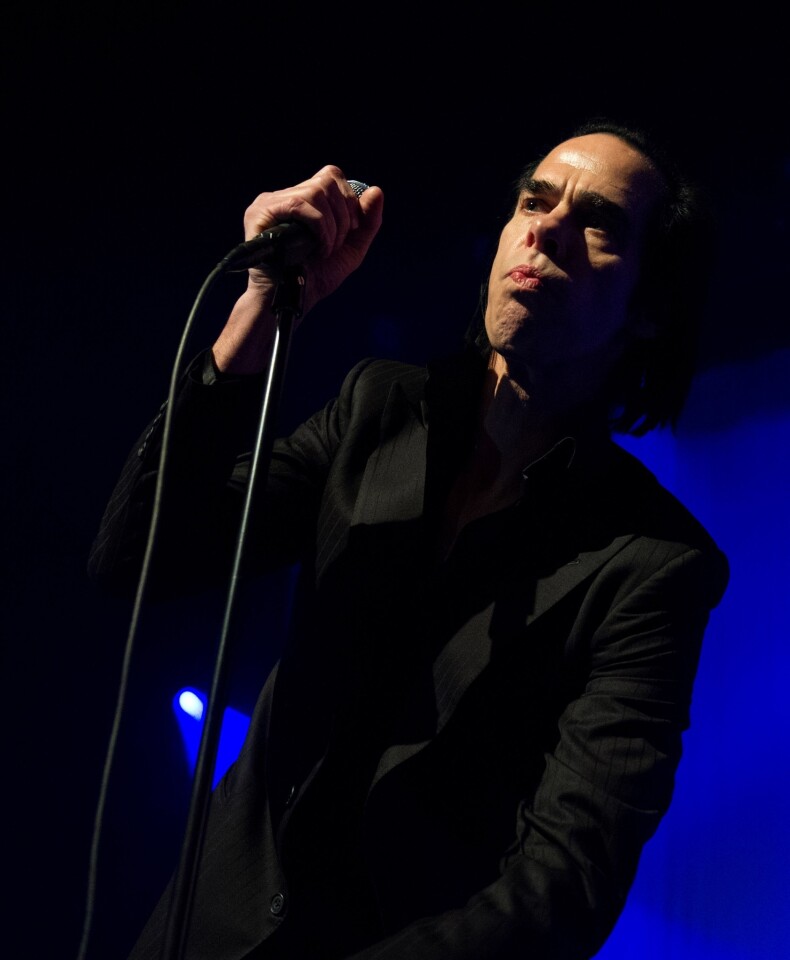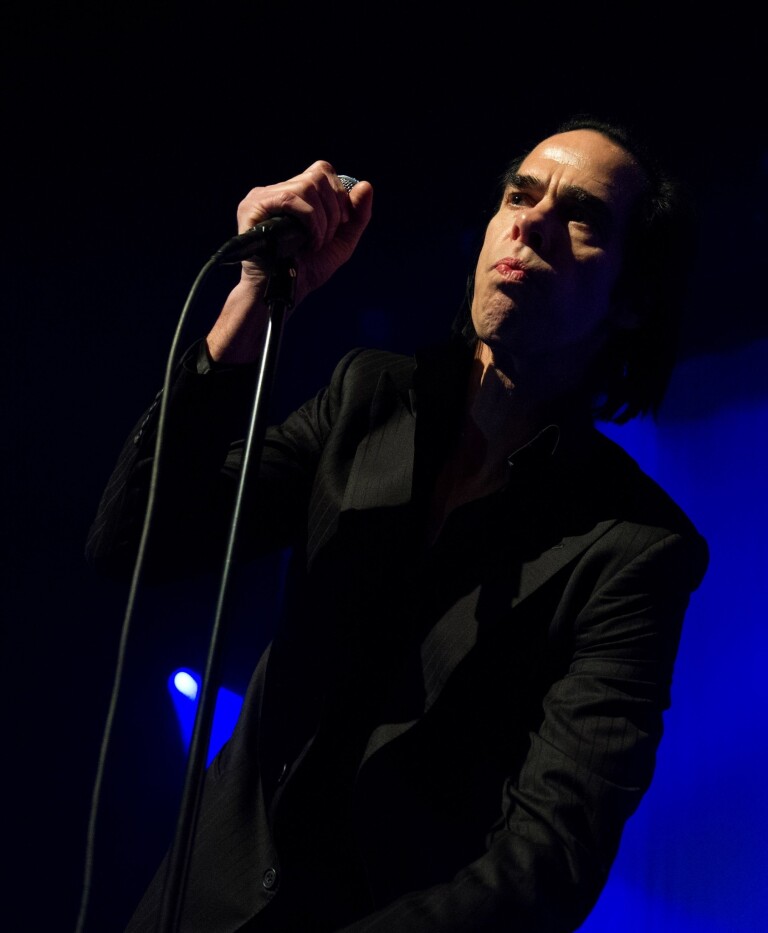 I didn't speak to the young woman sitting next to me at Nick Cave and the Bad Seeds' Fonda gig in February. Honestly, she'd annoyed me all night ¿ chatting with a friend during the first part of the show, singing along a bit too loudly to "Higgs Boson Blues," texting. I was busy dying over Nick Cave. She didn't seem to be. Then, in the first song of the encore, the Bad Seeds started the driving pound of "From Her to Eternity." It's one of my favorite songs. Stunned, I never thought I'd hear it performed live. Next to me, the woman screamed. She was as overjoyed as I. As she bellowed, she noticed my joy and our eyes locked. We broke into huge smiles, two strangers connected by the thrill of holy communion. And in that moment I forgave her everything.
— Randall Roberts
(Noel Vasquez / Getty Images)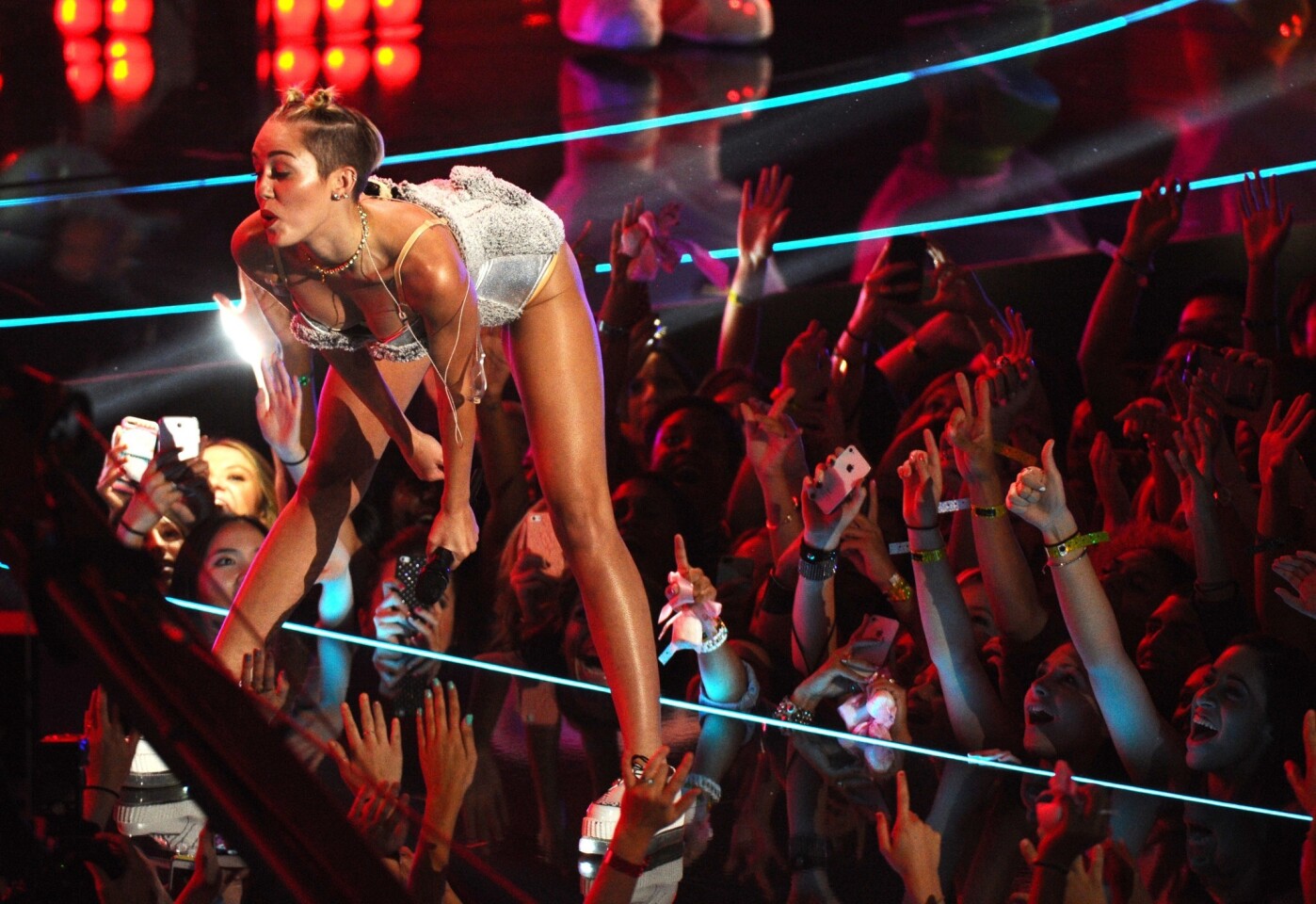 Lady Gaga, Katy Perry and Britney Spears never worked harder for our attention. It all seemed to kick off with Cyrus' deliciously trashy train wreck of a performance at the MTV Video Music Awards. Between the incessant tongue-wagging, crotch-grabbing and foam finger antics, she effortlessly hijacked Robin Thicke's song of summer and spawned countless think pieces on sexuality and culture appropriation. Then there was the follow-up -- the interviews where she skydived, partied and got tattoos, the performances next to libidinous teddy bears and latex-clad little people, the video where she rode construction equipment in the nude. Cyrus relentlessly twerked her way into the zeitgeist and it worked, steering the conversation with her transition from Disney princess to urban pop provocateur.
— Gerrick D. Kennedy
(Charles Sykes / Invision / Associated Press)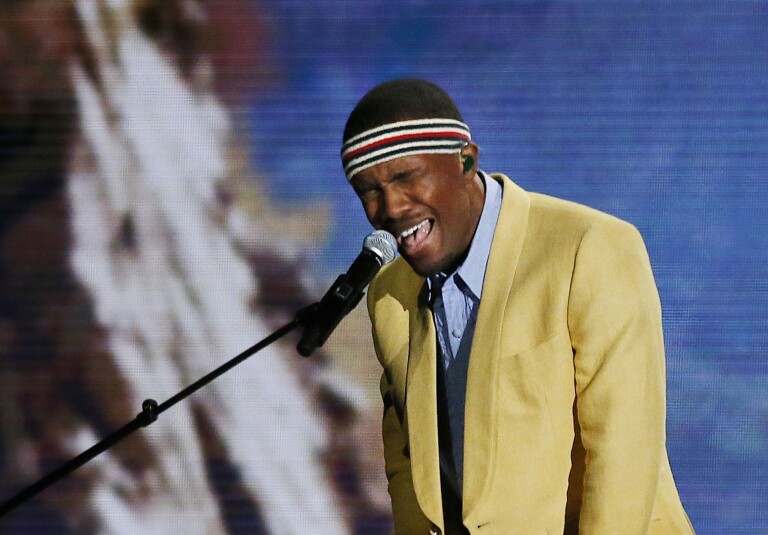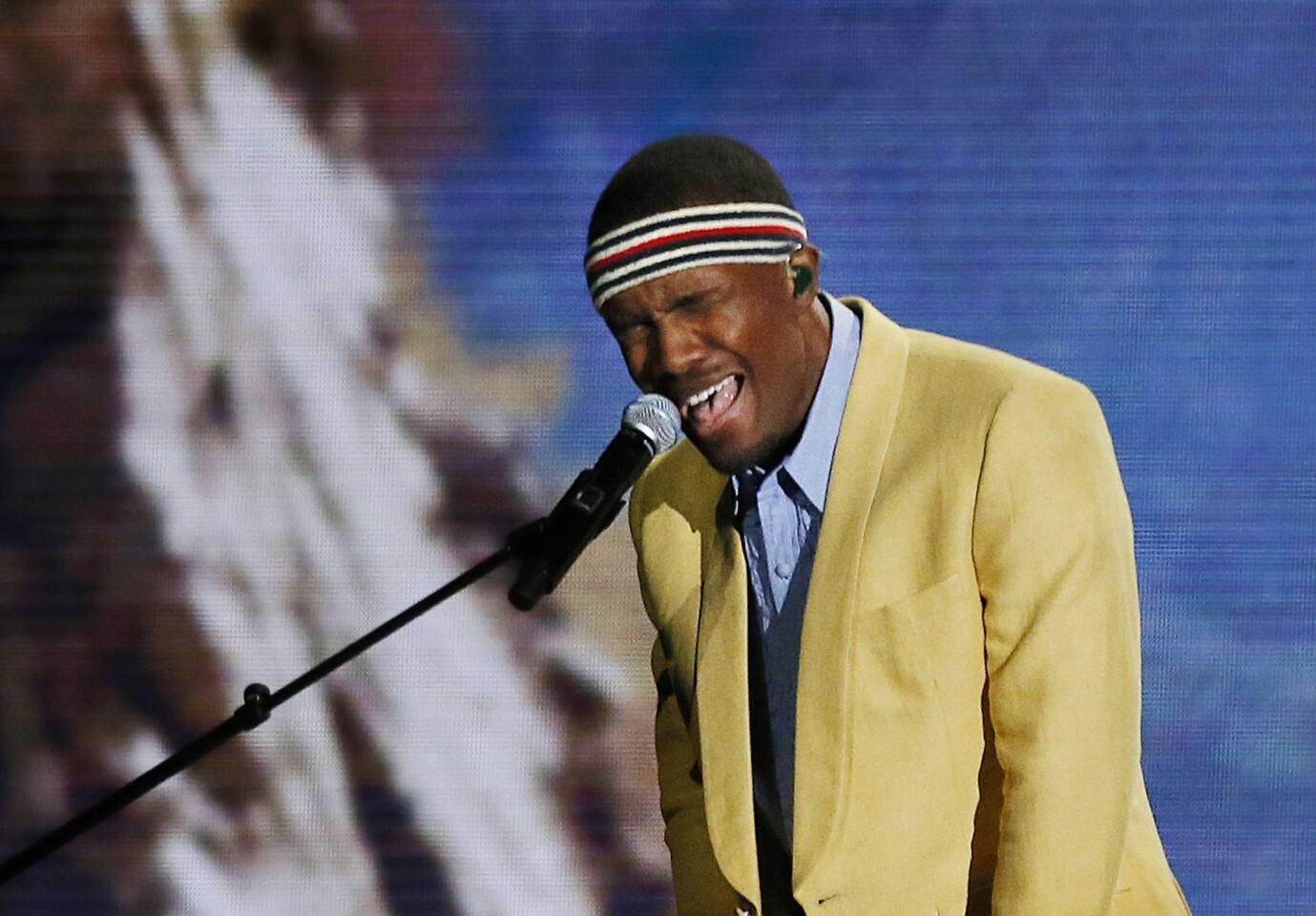 Ocean barely looked at the cameras when he performed "Forrest Gump" onstage during the Grammys that night. It was a disaster by most accounts ¿ the singer was nervous, slightly off-key and withdrawn, looking like an afterthought in an otherwise choreographed concept piece. Closing his eyes, he forced out the lyrics about lust and longing from an album that had already been intensely scrutinized for its same-sex love references. But in a year where bombastic attention grabs ruled, it was a rare moment when vulnerability and true fallibility couldn't be buffed and shined into market-savvy spectacle. Out of place and heartbreaking, it was a reminder of why we fell for Ocean in the first place.
— Lorraine Ali
(Robert Gauthier / Los Angeles Times)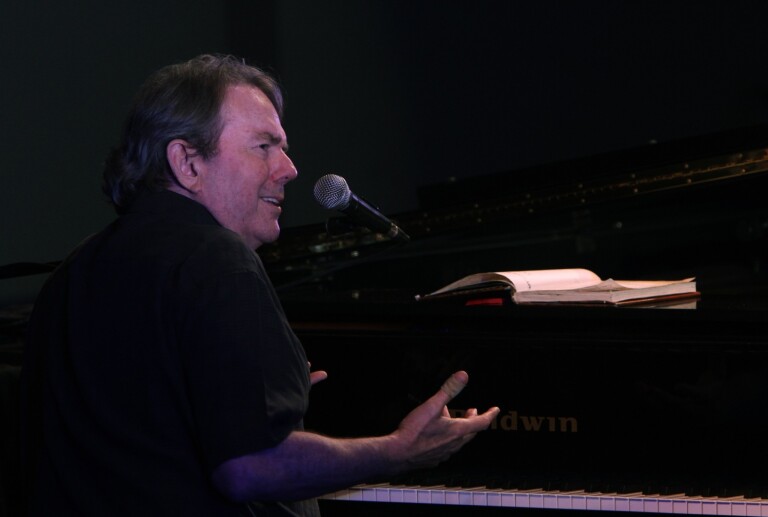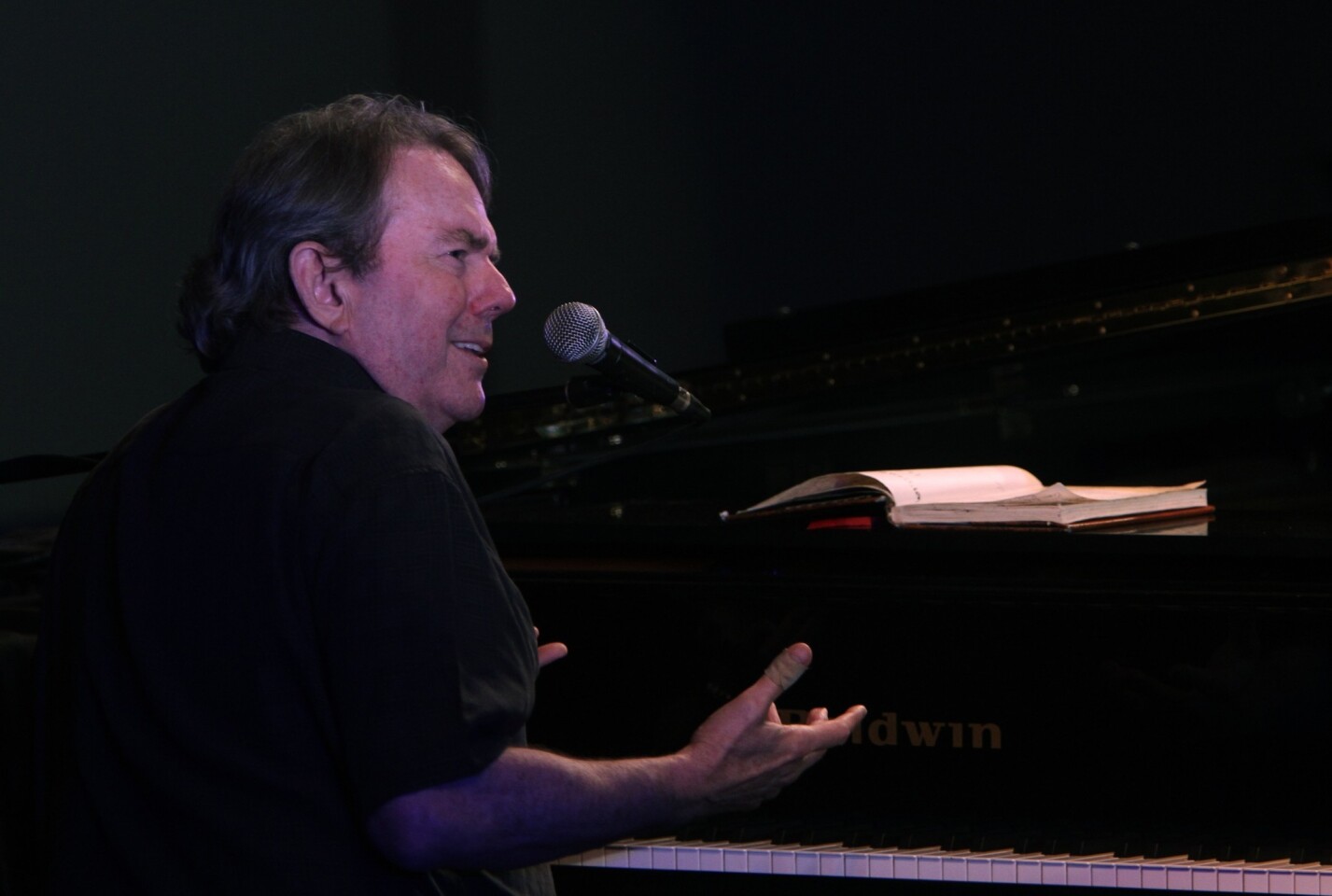 I tracked down the woman who inspired Jimmy Webb's 1968 hit song "MacArthur Park," his high school sweetheart, Suzy Horton, in Tucson for a story I was working on. We talked about the romantic relationship she and Webb had when both were living near L.A.'s MacArthur Park. Webb had recently recorded his own version of the song (actor Richard Harris had made it a hit back in the day), so I took the liberty of playing Horton the advance copy. She sat in her kitchen, listening to the composer sing his now-classic pop epic. To watch the mist form in her eyes and see her mouth the words as Webb sang his lyrics about the girl "in the yellow cotton dress foaming like a wave on the ground around your knees" was a moment I'll never forget, one that demonstrated once more the irrefutable power of music to speak from, and for, the heart like no other art form.
— Randy Lewis
(Francine Orr / Los Angeles Times)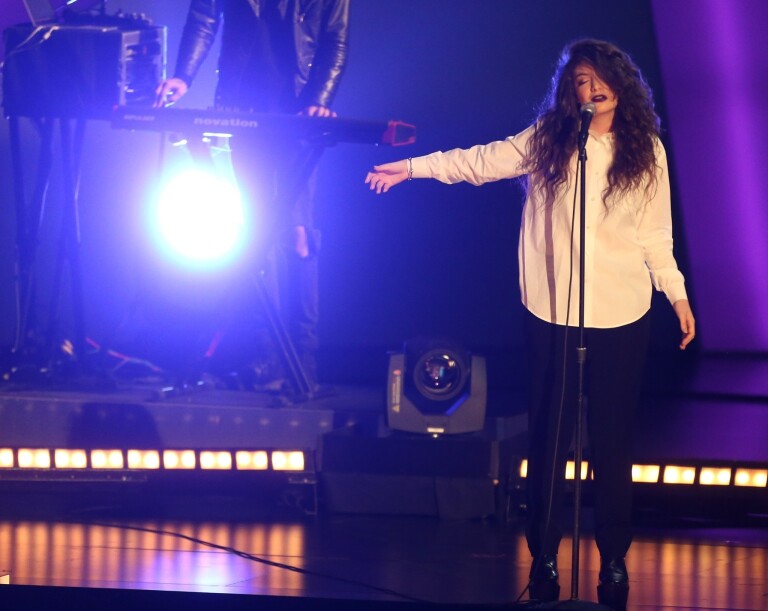 Recording artist Lorde performs onstage during the Grammy nominations at Nokia Theatre L.A. Live on December 6, 2013.
(Frederick M. Brown / Getty Images)
Bon Jovi raked in more than a quarter-billion dollars on the road worldwide during 2013 to top a year in the concert business that's being described as record-setting on many fronts.
The New Jersey rock band finished 2013 with a global box office take of $259.5 million, according to Pollstar, the concert industry-tracking publication. Beyoncé came in second with $188.6 million from her "Mrs. Carter" tour, followed by Pink with $170.6 million, Justin Bieber in fourth place with $169 million and Bruce Springsteen & the E Street Band in fifth with $145.4 million.
Rounding out Pollstar's top 10, based on figures released Monday, Rihanna finished sixth, followed by Cirque du Soleil's "Michael Jackson: The Immortal," Taylor Swift, Depeche Mode and One Direction.
INTERACTIVE: Times music staff best of 2013 list
Total ticket revenue generated by the top 20 tours came to $2.43 billion, a substantial 24% increase over the $1.96 billion taken in during 2012 and a new record for the top 20 touring acts, Pollstar editor Gary Bongiovanni noted.
But the most significant difference during 2013 may have been that the majority of the top 10 highest-grossing tours are relatively young acts that by and large established their careers during the past decade.
"That's a huge change," said Michael Rapino, president and chief executive of Live Nation, the world's largest concert promoter. "In the past you'd always get the question, 'Who's going to replace the Eagles?' But that's not statistically true any more."
GRAPHIC: Best of 2013 | Entertainment and culture
Just last year, Pollstar's ranking of the highest-grossing tours was overwhelmingly populated with long-running acts such as Madonna, Springsteen, Metallica, Coldplay, Elton John and the Red Hot Chili Peppers. Lady Gaga was the only performer in the top 10 who had emerged in the new millennium.
This year, as Bongiovanni said in a statement, "Taylor Swift did the top grossing tour of North America … . One Direction and Bruno Mars are the two newcomers to the Top 20 and both are expected to do even bigger tours in 2014."
Bongiovanni pointed out that 13 tours grossed more than $100 million in 2013, compared with only six in 2012.
The dip the concert business took in 2009 — which caused concern that the live music business was following the record industry into the financial doldrums — appears to have been a short-term setback.
GRAPHIC: Faces to watch 2014 | Entertainment

The Internet and social media are partly responsible.
"It's a global business now, and that wasn't the case five to 10 years ago — thanks to the Internet, YouTube, Facebook and Twitter," Rapino said. "When you realize that someone like Rihanna has 100 million followers and only 30 million of them are in [North] America, now a tour to South America becomes possible because such awareness is built through a whole new social media and Internet delivery system."
The new media are driving interest in lesser-known acts too.
"Consumer demand is growing because of this connected world," Rapino said, "and we've got a great supply of young artists emerging every year, acts that are popping up and selling strongly like Jason Aldean and Luke Bryan, who were selling out everything from arenas to stadiums this year."
Pollstar's top grossing tour of 2012 was posted by Madonna, who took in $296.1 million, followed by Bruce Springsteen & the E Street Band with $210.2 million, Roger Waters ($186.4 million), Coldplay ($171. 3 million) and Lady Gaga ($161.4 million) to round out the top 5.
In 2011, U2 came out on top with its 360 Tour, posting $231.9 million for the year globally. Bon Jovi landed at No. 1 in 2010 with a figure of $201.1 million on the year, according to Pollstar.
PHOTOS: Celebrities by The Times
In terms of ticket price, the Rolling Stones claimed the top honor among 2013's top 20 grossing tours, charging an average of $287.89 on its 50 and Counting tour. The least expensive tickets were those of British teen pop band One Direction, which averaged $63.29 per seat at face value.
Bon Jovi also ranked first on Billboard's recently published list of top-grossing concert tours, with $205.1 million. Billboard's year-end ranking varies slightly from Pollstar's because it spans a different time period (Nov. 14, 2012, to Nov. 12, 2013, versus the calendar year for Pollstar).
Billboard uses only reported revenue from venues, omitting those figures from venues that don't report their concert grosses. Pollstar estimates revenue from unreported shows to make its ranking as comprehensive as possible.
Overall, Billboard calculated gross ticket sales worldwide at a record $4.8 billion, an increase of 30% over the previous year and 9% above the existing record of $4.4 billion posted in 2009. Billboard's report suggests that the downturn in concert revenue of a few years ago "now appears to be an anomaly" and that "four years later, all signs point toward continued growth."
Twitter: @RandyLewis2

---
The complete guide to home viewing
Get Screen Gab for weekly recommendations, analysis, interviews and irreverent discussion of the TV and streaming movies everyone's talking about.
You may occasionally receive promotional content from the Los Angeles Times.