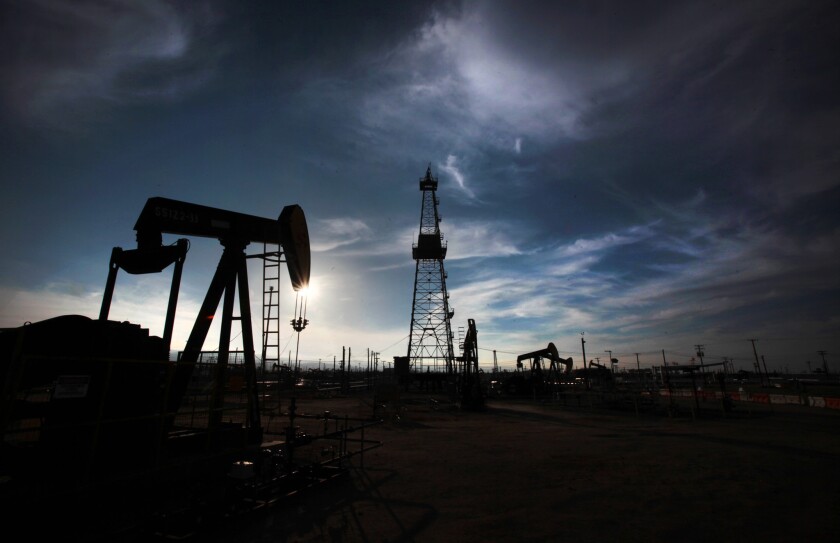 Calling the current situation "reckless," a group of state legislators on Friday called on Gov. Jerry Brown to immediately shut down more than 2,500 oil production and oilfield waste water wells that the state has allowed to operate in federally protected aquifers.
State and federal officials discovered last summer that state oil and gas regulators had for years inadvertently allowed companies to inject oil production fluids and waste water into aquifers that meet the federal standard for underground sources of drinking water.
Officials with the Division of Oil, Gas and Geothermal Resources have closed 23 wells and are continuing to investigate others. The agency has given itself a two-year deadline to review all the wells.
But the eight lawmakers who sent a letter to Brown said it was unacceptable to allow wells to operate in protected aquifers while the issue is being resolved.
In the letter, the lawmakers called the state agency's underground injection program broken. They said it could put California's groundwater at risk for contamination.
Approximately 2,000 of the wells produce oil, and 532 are injection wells used to dispose of oilfield waste. A number are inactive, according to the letter.
Senators who signed the letter include Fran Pavley, Lois Wolk, Ben Allen, Hannah-Beth Jackson, Bob Wieckowski and Mark Leno and Assemblymen Marc Levine and Das Williams.
Brown's office did not immediately respond to a request for comment.
Steve Bohlen, state oil and gas supervisor, said in an emailed statement that he understands the public concern over drinking water safety. That issue, he said, is the agency's highest priority. So far, he said, testing by the state water board has revealed no contamination of water used for drinking or agriculture.
"When necessary, we will issue cease and desist orders and use the power of the law to force operators to comply," Bohlen said. "We are working closely with the U.S. EPA. and the water board to identify wells that could pose a risk to drinking water."
Bohlen said the agency expected to finish its investigations of wells it considers most vulnerable within three months.
Twitter:@Julie_Cart
---