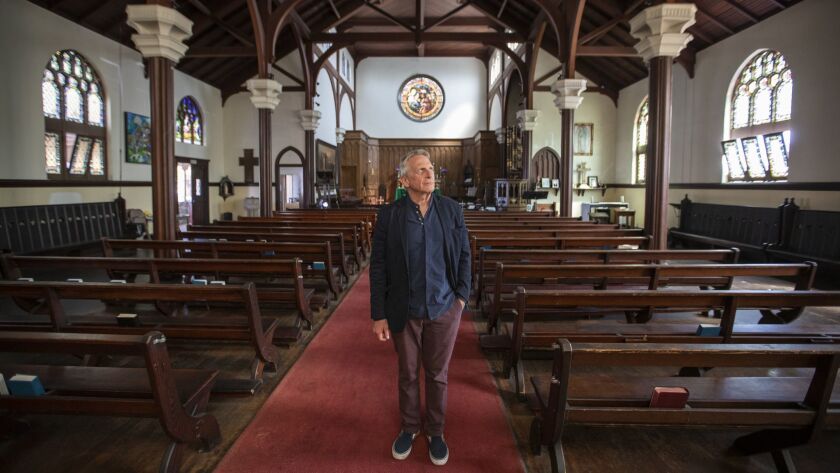 Decades ago, farm labor leader Cesar Chavez gave talks at a church in Lincoln Heights. La Raza, an underground pro-Chicano newspaper, was printed in the church's basement.
But Church of the Epiphany has since fallen into disrepair: The basement is crumbling, and the roof is leaking. The landmark building, which has stood at Sichel and Altura streets since the late 1880s, is in desperate need of rehabilitation.
In hopes of raising money for repairs, the church is among 20 sites nationwide competing to win preservation funding. If it receives enough votes from the public during a one-month competition, which began Monday, the church will win a $150,000 grant.
"We desperately need these funds to continue restoring one of the most important symbols of the Chicano movement in California," Father Tom Carey, the church's vicar, said in a statement. "The church is a pillar of social justice activism on behalf of the Latino community."
Church of the Epiphany, which was declared a Los Angeles Historic-Cultural Monument in 2005, is the oldest operating Episcopal church in L.A.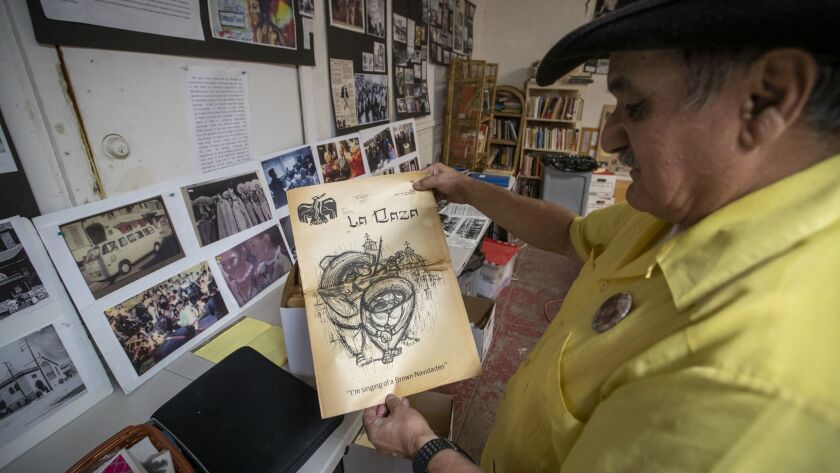 Built in 1888 by English architect Ernest Coxhead, the original church was converted to a parish hall after a new sanctuary was erected in 1913 by architect Arthur Benton.
It served as a planning base for the 1968 East L.A. Chicano student walkouts and the 1970 Chicano Moratorium anti-Vietnam War protest where L.A. Times columnist Ruben Salazar was killed by Los Angeles County sheriff's deputies.
Restoration on the church is being done by L.A. architecture firm Escher GuneWardena, at the direction of the Epiphany Conservation Trust, a nonprofit organization founded in 2010 to raise money for restoration.
Repairs, which began in 2011, have included structural work on the Parish Hall and restoration of four of the church's stained-glass windows. Previous fundraising helped with some of those efforts.
There are plans to renovate the basement so it can house legal and healthcare clinics, which are held regularly at the church, as well as store a collection of historic photographs and documents from Epiphany's social justice activism, a part of the People's History Project.
"The basement will become a much-needed usable space for the church," said Frank Escher, one of the architecture firm's founders.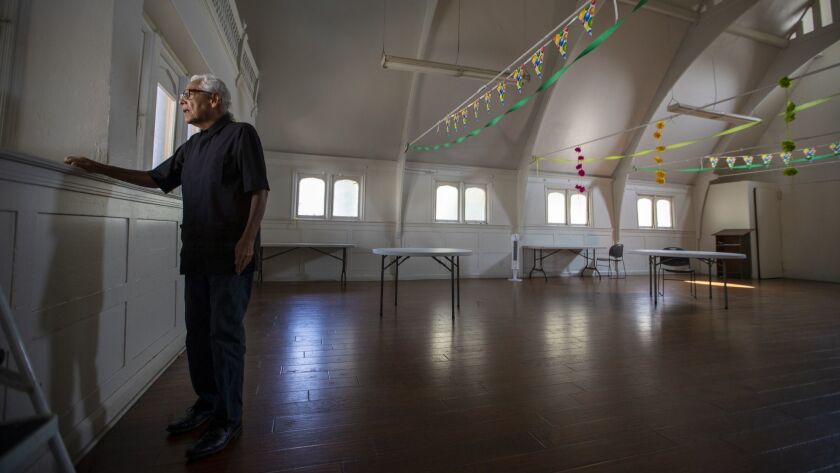 The 2018 Partners in Preservation: Main Streets Program, which focuses this year on places that contributed to the diversity of the country and the struggle for equal rights, will grant $2 million in preservation funding to the buildings that receive the most votes before the competition ends Oct. 26.
The polls are open at VoteEpiphany.org. There will be an open house at the church on Oct. 20 to promote voting.
Last year, Formosa Cafe in West Hollywood was a winner in the competition.
Twitter: @Brittny_Mejia
---