Supervisors ask L.A. Times owner for local ownership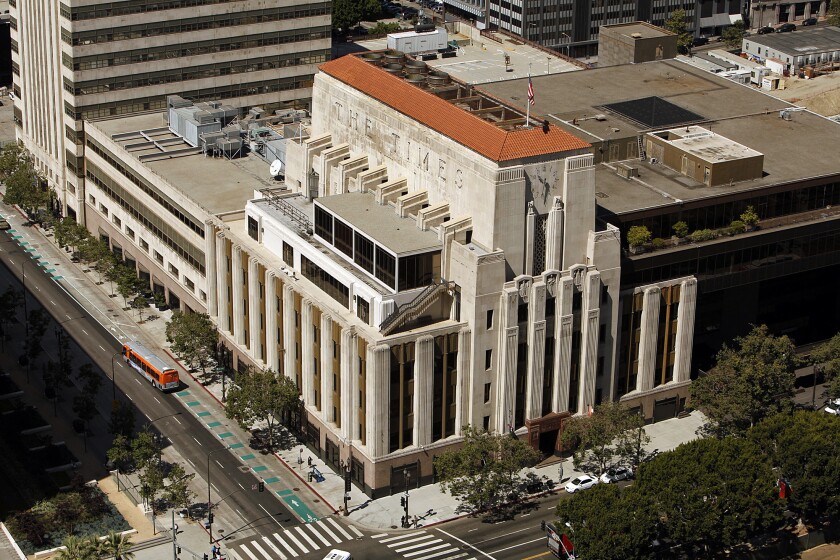 Los Angeles County supervisors have called on Chicago-based Tribune Publishing Co. to "restore local, established and invested leadership" at the Los Angeles Times.
Led by Supervisors Mark Ridley-Thomas and Michael D. Antonovich, the five-member board unanimously passed a resolution calling for the change.
The document echoed a letter sent to Tribune leadership last week by a group of local business and civic leaders – including philanthropist Eli Broad – protesting the firing of former Times Publisher Austin Beutner.
A former investment banker who once served as a deputy mayor of Los Angeles, Beutner was hired to lead the Times in August 2014. He was fired last week and replaced by Timothy E. Ryan, until then publisher of the Baltimore Sun, also a Tribune paper.
"The appointment of a publisher transferred from outside of the Los Angeles area, and the continued practice of having key decisions made by a body located approximately 1,750 miles and two time zones away," the resolution read, "is clearly not in the best interest of operating, growing and nurturing a local newspaper."
Tribune officials did not immediately respond to a request for comment.
Beutner's firing appears to have stemmed, at least in part, from a dispute with Tribune Publishing leadership over whether The Times and its newly acquired sister paper, the San Diego Union-Tribune, should stay in the Tribune family.
In recent weeks, Broad made an overture to Tribune leadership to buy the Times and the San Diego Union-Tribune, which Beutner probably would have stayed on to run.
---
Get breaking news, investigations, analysis and more signature journalism from the Los Angeles Times in your inbox.
You may occasionally receive promotional content from the Los Angeles Times.