3 cases of wound botulism in O.C.: Here's what it is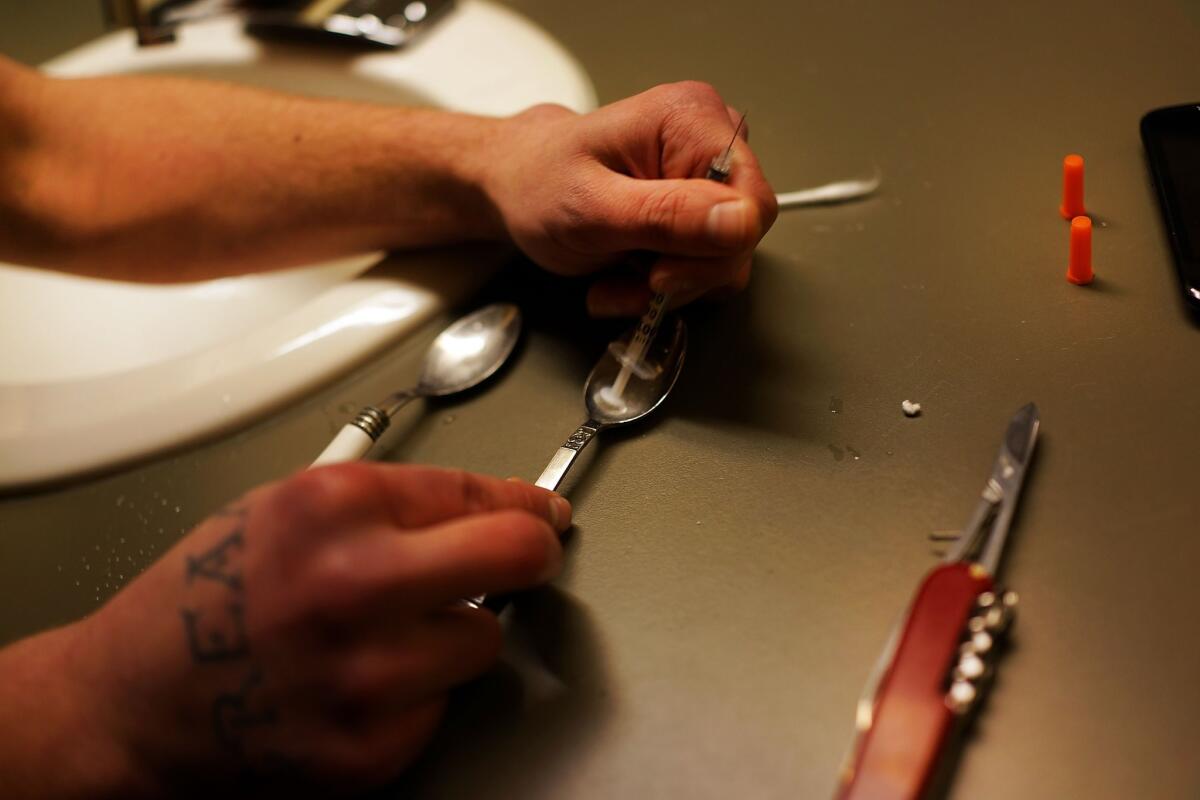 Three people have been hospitalized in Orange County in the last month with wound botulism after injecting black tar heroin, health officials say.
What is wound botulism?
It's a serious illness that can cause paralysis or even death and occurs when the botulism bacteria gets into a wound, multiplies and produces toxin. Heroin can be contaminated with botulism spores.
Heroin-related botulism has spiked in California in recent years, according to the California Department of Public Health. The state has an epidemic of wound botulism, the department says.
Three-quarters of the reported cases of wound botulism in the United States are in California.
In Orange County last month, three people were hospitalized with botulism after injecting black tar heroin -- likely by skin popping, or injecting heroin directly into their tissues instead of their veins, health officials say.
Two of the three adults required admission to intensive care, according to the Orange County Health Care Agency.
Those suffering from botulism can have slurred speech, blurred vision, muscle weakness, respiratory illness and trouble swallowing. In severe cases, it can cause respiratory failure.
Patients should receive an antitoxin to combat the illness and could be hospitalized for weeks before reaching full neurological recovery.
The last time Orange County had a confirmed case of botulism from black tar heroin use was in 2011, when they had only one.
For breaking news, follow @VeronicaRochaLA.
Sign up for Essential California for news, features and recommendations from the L.A. Times and beyond in your inbox six days a week.
You may occasionally receive promotional content from the Los Angeles Times.