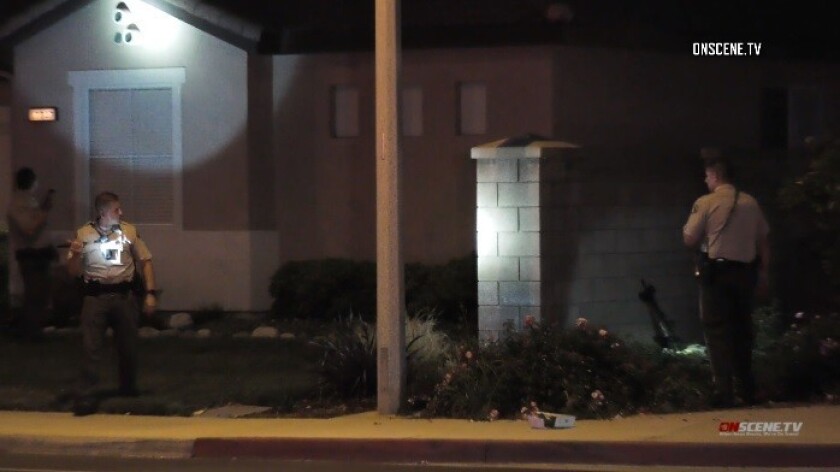 A sheriff's deputy who was wounded in a gun battle with a man while responding to a domestic disturbance at a home near Lake Matthews in Riverside County on Tuesday was released from the hospital, authorities said Wednesday.
The man, whom authorities have not identified, was killed in the exchange of gunfire with deputies, officials said.
The shooting occurred shortly after 7 p.m. as Riverside County sheriff's deputies and a Cal Fire peace officer were responding to a report of a domestic disturbance involving an armed man and a woman at a home in the 17700 block of Cedarwood Drive, according to sheriff's officials.
When authorities arrived, a woman walked out of the home and began speaking with deputies. A few minutes later, the man exited the house and opened fire, striking a deputy and injuring him. Deputies returned fire and fatally wounded the man, officials said.
Video of the scene showed the deputy on a stretcher holding his leg. He was airlifted by helicopter to a hospital with non-life-threatening injuries, officials said.
The department tweeted Wednesday morning that the deputy was home with his family and doing well.
Twitter: @Hannahnfry
---