Police are searching for a man believed to have deliberately driven a Mercedes-Benz into three boutiques and an office on Rodeo Drive in Beverly Hills, shattering glass storefronts and scratching a door.
The vandalism occurred Friday between 1:25 a.m. and 1:45 a.m. on the storied street, home to luxury retailers that attract shoppers from around the world.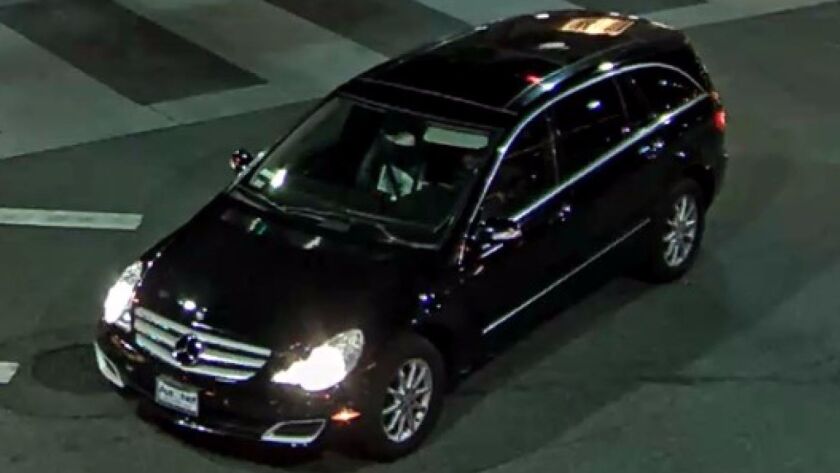 Beverly Hills police Lt. Elisabeth Albanese said the authorities suspect the driver intended vandalism because "he was driving at low speed when he collided with the businesses" and left without taking any property.
"Based on what we know so far, it appears to be intentional vandalism, not an accident and not an attempt at theft or burglary," Albanese said in an interview. She said it appeared that the vehicle's path was "very deliberate."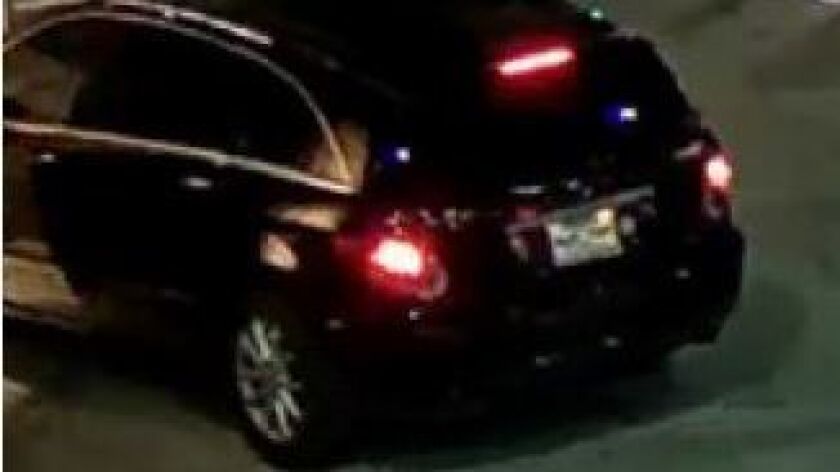 The damage occurred to three boutiques north of Wilshire Boulevard, in the 300 and 400 blocks of North Rodeo Drive, and an office building south of Wilshire Boulevard, in the 100 block of South Rodeo Drive.
Police said in a statement that the suspect is a white man 20 to 25 years old, with a thin build. He was wearing a black hooded sweatshirt and black baseball cap.
The vehicle was believed to be a black Mercedes R-Class SUV with paper plates.
Police ask that anyone with information about the incident call (310) 285-2150 during regular office hours and (310) 285-2125 after hours and on weekends.
Twitter: @ronlin
ALSO
4 men arrested on suspicion of trying to pay for sex with underage girls
Los Angeles firefighters salute colleague who died on duty after medical emergency
O.C. deputies complained of lax policies before 2016 jail escape, but they were ignored, grand jury finds
---