USC gets funds for Alzheimer's medicine research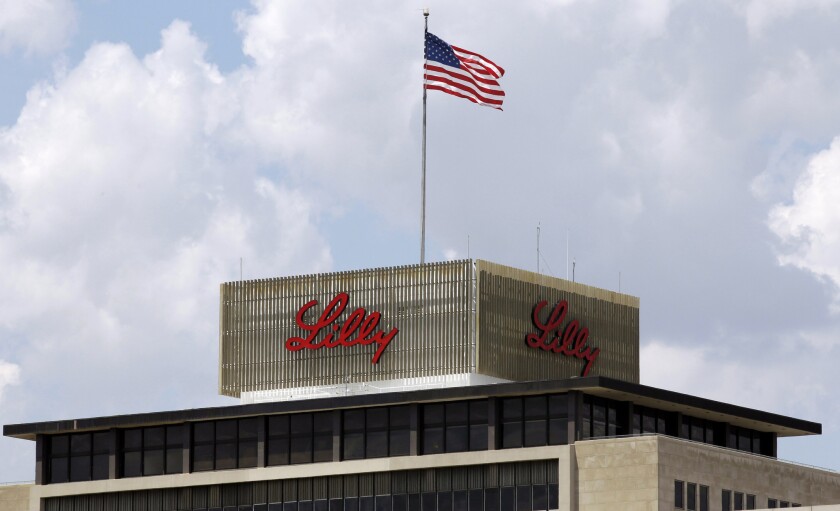 Pharmaceutical giant Eli Lilly is shifting research funding from UC San Diego to USC to test an experimental Alzheimer's drug, a setback for San Diego in its fight for control of the disease project.
UC San Diego is in a legal fight with USC over control of the Alzheimer's Disease Cooperative Study, a nationwide project of clinical trials aimed at better diagnosing and treating the neurodegenerative condition.
The schools have filed dueling lawsuits, which have gained international attention in research, academic and business circles.
Indianapolis-based Lilly said Tuesday that it will move an undisclosed amount of money it had planned to give UC San Diego for further testing of the medication solanezumab, which might help patients who show early evidence of Alzheimer's disease but have no outward symptoms.
The study, known as A4, is part of the Alzheimer's project that UC San Diego has managed since 1991. It is a public-private partnership funded by Lilly, the National Institutes of Health and philanthropic organizations.
"From the outset of this unfortunate dispute, Lilly has publicly stated that the company's objectives are to maintain the safety of the A4 participants, ensure scientific and data integrity for the study and maintain our obligations as the regulatory sponsor," the company said in a statement.
"After a thorough evaluation of the ongoing situation, Lilly has determined that it is in the best interest of the A4 study and its participants to end UCSD's management of the study. The A4 study will continue uninterrupted as the company initiates discussions with the University of Southern California about transitioning management and oversight of the study, while the company simultaneously work with UCSD on a transition plan."
Interested in the stories shaping California? Sign up for the free Essential California newsletter >>
Lilly officials couldn't be reached for further comment Tuesday afternoon.
Two years ago, Lilly said it would give UC San Diego up to $76 million for the A4 study, which would be used to fund work with scores of other academic centers across the country.
Paul Aisen, an Alzheimer's expert who headed the project at UC San Diego until June, when he left for USC, said he was pleased with the company's action.
"We're very happy to be moving forward with this study to assure its success," said Aisen who is now directing a new Alzheimer's institute that USC founded in San Diego.
"I am thrilled that Lilly has this confidence in us, in USC and our new institute," he added.
David Brenner, dean of the UC San Diego School of Medicine, said: "We will comply with Lilly's request and make the transition as smooth as possible."
Aisen had tried to transfer the overall Alzheimer's project to his new job, spurring UC San Diego to sue him, some members of his staff and USC. At stake is a major source of funding, along with academic prestige and overtones of growing competition as USC eyes expansion into San Diego, a world-renowned hub of life sciences.
A San Diego Superior Court judge has so far sided with UC San Diego in regard to ownership of the project, which the La Jolla-based university runs under a contract with the National Institute on Aging.
The latest victory came Tuesday, when Judge Judith F. Hayes formally issued her preliminary injunction awarding UC San Diego ownership of the cooperative study.
The injunction also appointed a special master to supervise how USC carries out its obligations to return the project's database to UC San Diego.
In court, Hayes has said UC San Diego is likely to prevail in its overall legal case, which alleges illegal conspiracy, breach of contract and other violations. In its counter-suit, USC accused UC San Diego of defaming Aisen, diverging from longtime academic traditions and trying to suppress freedom of speech.
Hayes' preliminary injunction doesn't affect the status of the A4 study on solanezumab because Lilly controls the contract.
ALSO:
With millions more expected to develop Alzheimer's, more research funding demanded
To fend off dementia, run -- or dance, bike, power-walk or step
Could a blast of sonic waves restore memory lost to Alzheimer's disease?
---
The stories shaping California
Get up to speed with our Essential California newsletter, sent six days a week.
You may occasionally receive promotional content from the Los Angeles Times.