Texts reveal political maneuvering ahead of MWD's delta tunnels vote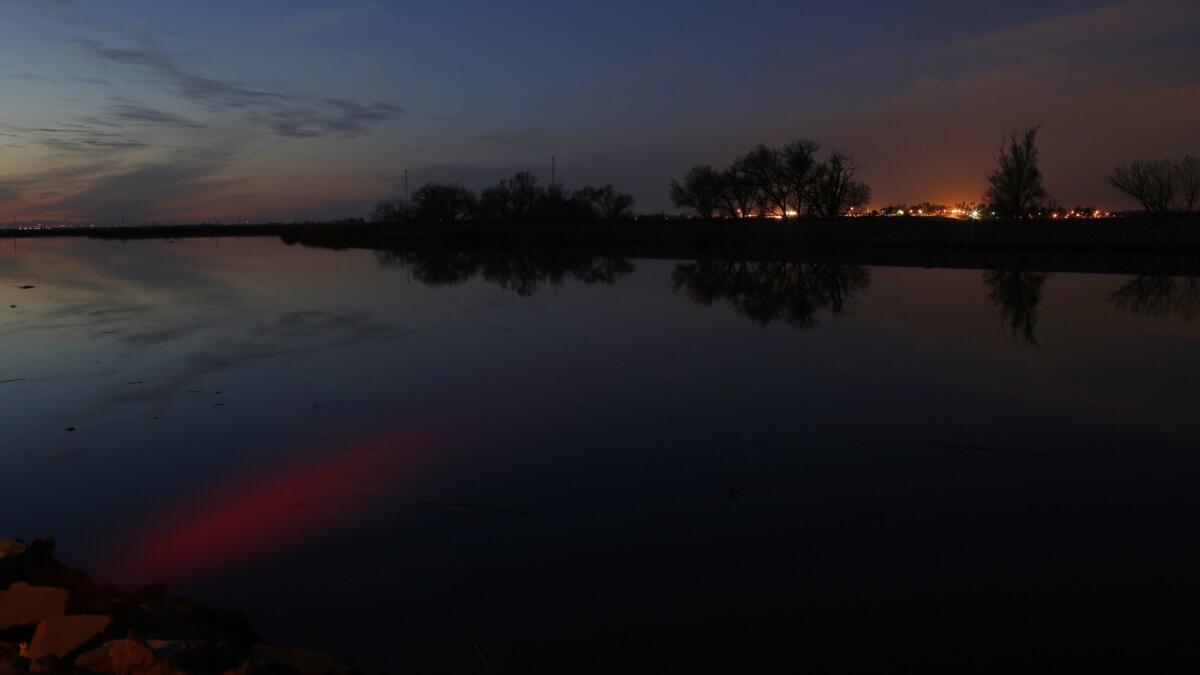 The days leading up to a key funding vote on the delta tunnels project were marked by intense politicking and head-counting by board members at the Metropolitan Water District of Southern California.
The behind-the-scenes campaign to get the board to approve nearly $11 billion in financing for the water delivery project is spelled out in a series of texts and emails that Metropolitan released Thursday in response to a Public Records Act request filed by two groups that challenged the April 10 approval.
Food and Water Watch and the First Amendment Coalition argue that the board communications amounted to a violation of the Brown Act, California's open meeting law.
Metropolitan's general counsel has denied any violations. Even so, the agency announced Thursday that it was scheduling another tunnel vote for July 10 "to ensure there is no question concerning the validity of the board's consideration of, and its vote on, whether to authorize increased funding of WaterFix."
Brenna Norton, a Food and Water Watch organizer, was not convinced. "They violated the law. Otherwise they wouldn't be having another vote," she said.
Metropolitan's decision to pay for roughly two-thirds of the $17-billion project to build two massive tunnels under the Sacramento-San Joaquin Delta kept the plan alive after big agricultural districts refused to pay their expected share. That refusal had prompted a recommendation from Metropolitan staff to settle for a less expensive — and less financially risky — one-tunnel version.
Given that the motion to pick up much of the bill for two tunnels passed by a healthy margin, it is unlikely a re-vote will change the outcome.
Nor do the texts and emails reveal any backroom deals.
But they do flesh out the political maneuvering at a crucial point in the tortured history of the California WaterFix proposal, which Gov. Jerry Brown desperately wants to advance before he leaves office at the end of the year.
In an April 2 text exchange between board member Brett Barbre of the Municipal Water District of Orange County and Jeffrey Kightlinger, Metropolitan's general manager, Barbre complained that Westlands Water District — the San Joaquin Valley's biggest irrigation district — "just killed the CA Water fix, in my estimation."
Barbre, who led the effort to round up support for two-tunnel financing, expressed concern that the project would die if it were downsized and had to go through another set of environmental reviews.
"You have thrown in the towel," Barbre said. "The Governor has thrown in the towel; our US Senators have done nothing to advance the fix…LA is spending their time trying to kill the project…San Diego is spending their time to kill the project…we had the votes to build it all and now there is nothing…"
"Don't give up yet," Kightlinger replied. "I'm never throwing in towel. Let's discuss on Wednesday…"
In the same exchange, Kightlinger told Barbre that state officials were worried that if a final decision wasn't made before Brown's term ended, the next governor could halt it. "Gavin [Newsom] could be free to revisit the issue…"
As the vote approached, Kightlinger apparently asked Brown to call board members and urge them to underwrite both tunnels.
"Make sure the Governor reminds Leticia [Vasquez-Wilson] that they took a selfie together … last year," Barbre advised Kightlinger in a text. "Could be enough to flatter her into a YES vote."
By April 5, Barbre figured there were enough votes to approve the two-tunnel financing by a slim margin.
He was still counting hours before the $11-billion package passed with 61% of the vote.
"The Governor got us over 60%," he later said in an email to a San Diego reporter.
Twitter: @boxall
Sign up for Essential California for news, features and recommendations from the L.A. Times and beyond in your inbox six days a week.
You may occasionally receive promotional content from the Los Angeles Times.