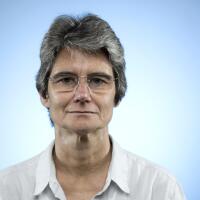 Bettina Boxall covered water and the environment for the Los Angeles Times before retiring in 2021 after 34 years at the paper. She shared the 2009 Pulitzer Prize for explanatory reporting with colleague Julie Cart for their five-part series on the causes and effects of escalating wildfire in the West.

Latest From This Author
Poseidon still needs approval from the California Coastal Commission and a binding deal with a public agency to buy 50 million gallons a day of purified seawater.

Water board debates how and when Poseidon should offset the environmental harm of its proposed Huntington Beach seawater desalination plant.

Anyone 16 and older living or working in Los Angeles County can get vaccinated without an appointment this weekend at county-run COVID-19 vaccination sites

Gov. Newsom has declared a drought emergency in Mendocino and Sonoma counties but said he was not prepared to issue statewide water-use restrictions.

Las cantidades récord de almacenamiento de agua regional amortiguarán los efectos de la sequía en el sur de California este año.

Record amounts of regional water storage will buffer urban Southern California from the effects of drought this year.

The number of people hospitalized with COVID-19 in Los Angeles County has fallen below 1,000 for the first time since late November.

Emails reveal that Newsom administration officials and Poseidon Water executives have been heavily involved in a regional water board review of the desalination proposal.

The state's focus on fighting fires has some experts asking, "Does California need a new agency to focus on wildfire prevention?"

A month ago, the 5-day average of deaths in Los Angeles County was 12. As of Saturday, average daily deaths had climbed to 62, a 416% increase.