Tenny Tatusian, a deputy editor who helped expand the Los Angeles Times' digital footprint and underscored her zest for living by working, cooking, traveling and laughing her way through an aggressive form of melanoma, has died at age 47.
Tatusian died Monday at Providence St. John's Health Center in Santa Monica as family members and newsroom colleagues gathered at the hospital.
A no-nonsense journalist who could immediately get across her sentiments with a knowing glance or a few carefully picked words, Tatusian seemed to stuff a full life into her final years, traveling to Japan, taking professional-grade baking classes, eating her way through much of Los Angeles Times food critic Jonathan Gold's 101 Best Restaurants and pushing aside her advancing illness to come to work.
Megan Garvey, a Times deputy managing editor, said Tatusian was resolute that she would not be slowed — or at least stopped — by the obstacles that cancer had shoved into her path.
"I'm not letting this disease take one more thing from me," she said Tatusian vowed.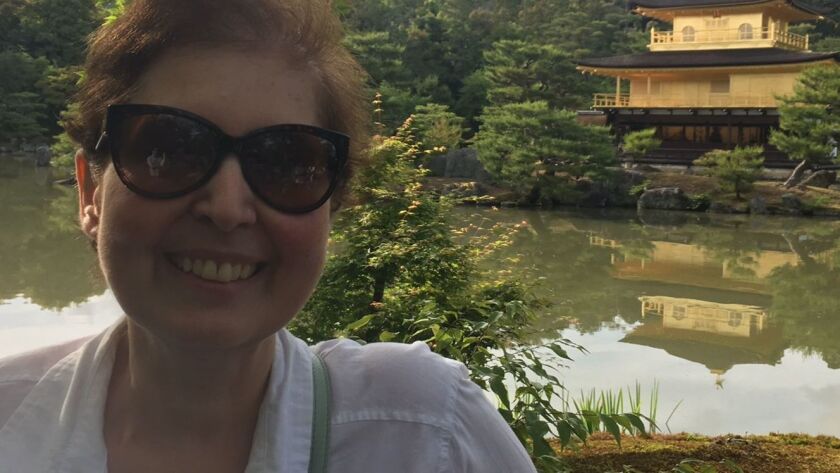 Joe Bel Bruno, managing editor of Variety magazine who worked with Tatusian at The Times and the Orange County Register, said he would frequently get an early morning text message from Tatusian that she had — once again — arrived at The Times' Globe Lobby and needed a hand getting upstairs. She had to use a walker at the time, but once she settled in at the keyboard, she was at home.
"That was her grit," Bel Bruno said. "She did not want to give up. No matter what, she was going to live life on her own terms."
Born in Iraq on July 22, 1969, Tatusian was an only child who grew up in Wisconsin and Southern California. She attended Arizona State University and worked at the Register, CNN and twice at The Times, where she was at the center of a changing newsroom as the Times expanded its digital presence.
"Journalism was really her way of focusing her unending curiosity and drive to do something meaningful, to feel a part of it all," said Alex Tatusian, her cousin.
He said that Tatusian had taught him two lasting life lessons before he went to college — scrambled eggs and quesadillas.
"She would say 'You're hopeless, you don't know anything.' So she taught me these two very simple recipes," he said. "And it served me well."
Tatusian was diagnosed with cancer nearly three years ago, a disease that ebbed and flowed as she went through treatments, both conventional and experimental. Yet downshifting was out of the question.
When Brady MacDonald, a content manager for The Times' parent company, Tronc, recently called her to arrange a get-together over a meal or a movie, he was astonished to find out that her social calendar was so booked that it would be two weeks before they could get together. And when Tatusian did arrive for a meal, cooking session or party, it was often the second or third social event of her day.
In late May, as her health declined, she kept her promise and went to Japan with colleague Julie Westfall, a trip built largely around eating and sightseeing.
"She was determined to enjoy it, and get the most out of it," said Westfall, a deputy political editor at The Times. "And we definitely did."
Tatusian is survived by her parents, Alice and Aram Tatusian.
Twitter: @stephenmarble
---