Extremely close Virginia race once again highlights election errors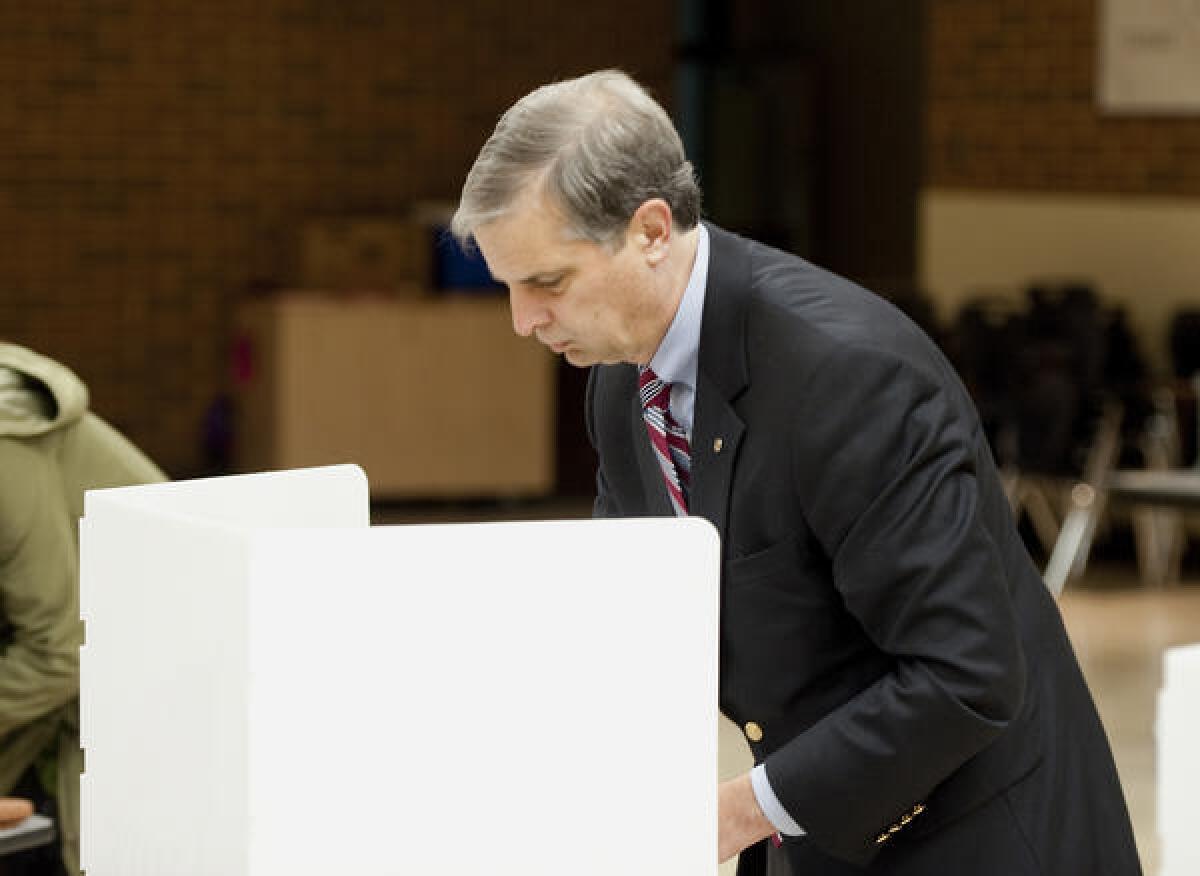 WASHINGTON – An overlooked voting machine, a fight over rules, faulty counts – the almost-impossibly close race for attorney general in Virginia once again has highlighted the errors that slip into U.S. elections.
As of Monday morning, only 17 votes – out of more than 2 million cast – separated the two candidates in the race to become the state's chief legal officer, making the contest one of the closest statewide races in U.S. history.
For Virginians, the race – which features two state senators, Republican Mark Obenshain and Democrat Mark Herring – matters in part because the attorney general's job often provides a stepping stone to the governor's mansion.
People outside of Virginia may be more interested in the proof that 13 years after the contested presidential balloting in Florida, U.S. elections remain rife with small, but sometimes critical, mistakes.
PHOTOS: 2013's memorable political moments
Unlike Florida in 2000, however, the effort to correct the errors in the Virginia race has been eagerly watched over – and in some cases spurred on – by a small but eager corps of election devotees who have pored over preliminary vote numbers available on the Internet looking for anomalies and trumpeting their discoveries on Twitter.
Obenshain led on election night last Tuesday, and at one point had a margin of more than 1,000 votes over Herring. That margin began to erode as officials in the state's cities and counties began reviewing their tallies. Local officials have until midnight Tuesday to present a certified count to the state election board.
Most of the errors officials discovered were small – a transposed number here, a mathematical error in adding up vote totals there. But on Friday, officials in Fairfax County, the state's most populous, discovered a voting machine in a heavily Democratic area that had malfunctioned. Nearly 2,000 votes had not been counted, and when they were, the race became a near tie.
Monday afternoon, attention shifted to the state capital, Richmond, where GOP officials had asked for a review of eight majority-Democratic precincts where they said irregularities might have occurred. Their request for a review backfired badly.
The local election board, which has a 2-1 Republican majority, found that voting machine No. 3791 in precinct No. 501 had never been counted. The 190 votes on that machine went overwhelmingly to Herring, giving him a statewide lead of 115 votes.
Meantime, election boards also have to rule on provisional ballots, cast by voters who for one reason or another were unable to use a regular ballot on election day. Several hundred provisional ballots remain to be reviewed on Tuesday, mostly in Fairfax. A legal dispute already has flared over the process for determining which of those ballots are valid.
Once officials have certified the results, the loser can request a recount. Both parties already have begun soliciting contributions to pay for further challenges. The race may not finally be settled until sometime next month.
Follow Politics Now on Twitter and Facebook
Twitter: @davidlauter
Must-read stories from the L.A. Times
Get the day's top news with our Today's Headlines newsletter, sent every weekday morning.
You may occasionally receive promotional content from the Los Angeles Times.