Readers React: Who cares if Newsom and Cox are both rich white men? What matters is their ideas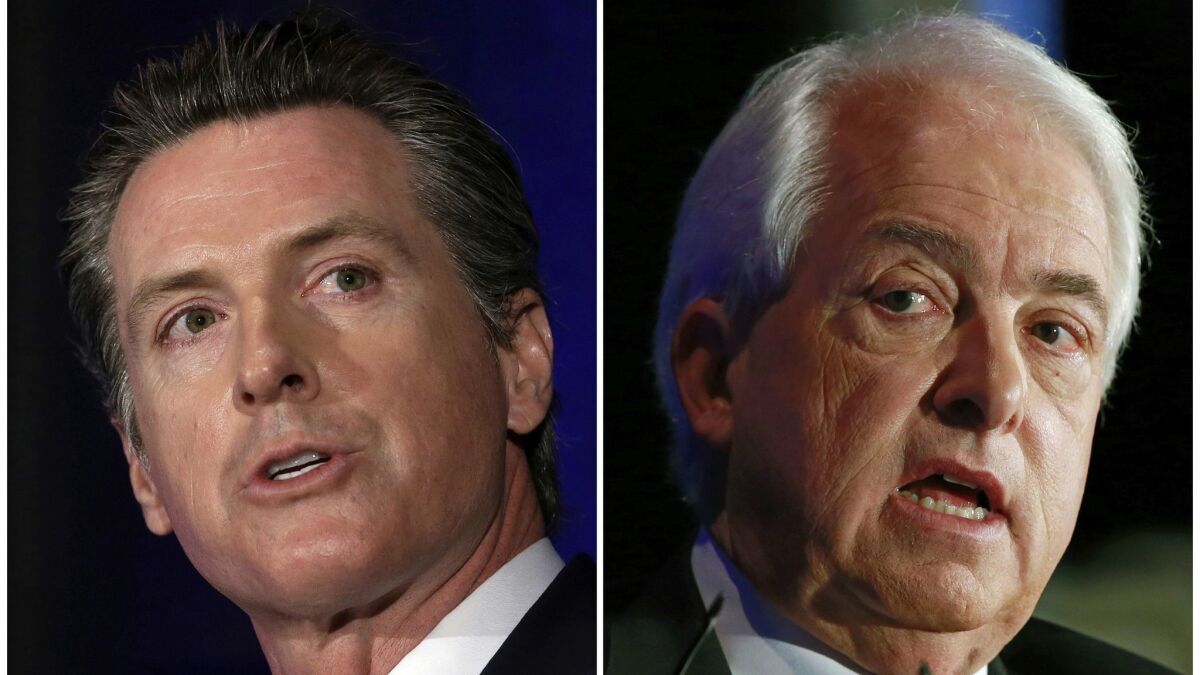 To the editor: I find the article, "Once again, the next governor will not resemble the average Californian," curious.
I could not care less whether the next governor of California looks like me (I am one of those privileged white men). Instead, I want a governor of any color, ethnicity or gender who happens to think like me.
My principles are based on limited government, free enterprise and faith in the U.S. Constitution. In Democrat Gavin Newsom, the soon-to-be-elected governor of California, I will get an even more expansive government, restrictions on free enterprise and a belief in elevating the state Constitution above the U.S. Constitution.
It seems like the Los Angeles Times and the left tend to see skin color and gender instead of principles and thoughts.
Patrick Henry, Torrance
..
To the editor: The fact that both California gubernatorial candidates are white men does not make them the same.
Don't forget, Sen. Susan Collins (R-Maine) is a woman and, if we are to judge her my her vote to confirm Supreme Court Justice Brett Kavanaugh, she doesn't care much about women's rights. We hear that Sen. Ted Cruz (R-Texas) is both Latino and an immigrant from Canada, but he does not appear to give much thought to serving either of those groups.
So to lump an intelligent progressive like Newsom with the Trump-loving Republican John Cox is lazy. One must look beyond the photos, the race, the gender, and look at the issues and each candidate's record.
Kevin Wilby, La Crescenta
Follow the Opinion section on Twitter @latimesopinion and Facebook
---
Life is stressful. Our weekly mental wellness newsletter can help.
You may occasionally receive promotional content from the Los Angeles Times.