International baby trial hopes to find Achilles' heel in HIV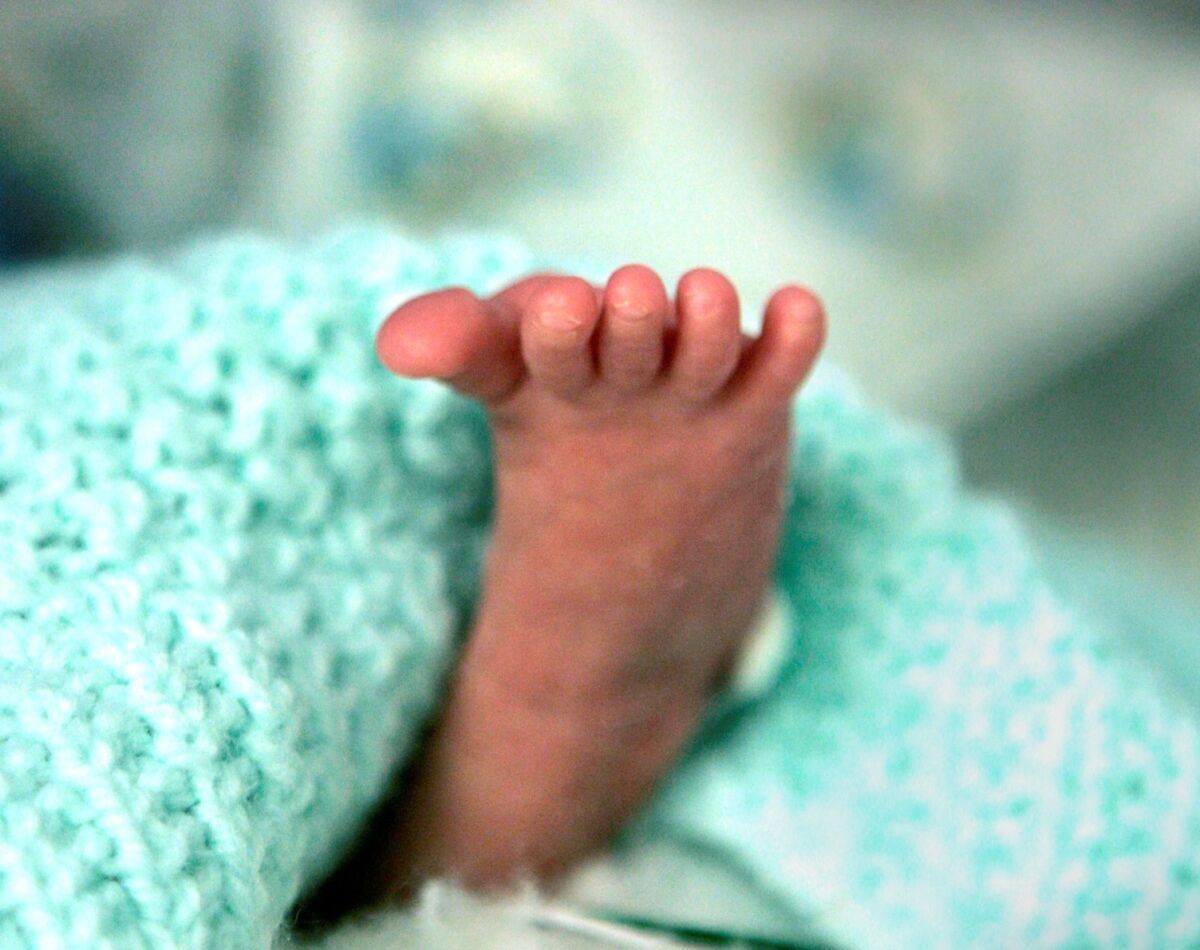 The case shocked experts and raised hopes -- at least temporarily -- that HIV was functionally curable in its tiniest victims.
A Mississippi baby who was infected at birth appeared to remain clear of the virus for nearly two years, even though she was not taking prescribed antiretroviral drugs.
Although medical staff called it a "punch to the gut" when they learned earlier this year that the virus had returned to detectable levels, the young patient's experience seemed to suggest a possible weakness in the virus.
Specifically, the use of a powerful three-drug cocktail very soon after birth appeared to substantially reduce HIV's infamous hidden reservoir, and slowed its ability to gain a foothold.
On Monday, the National Institutes of Health announced the start of a global clinical trial in which newborns infected with the virus that causes AIDS will be given medication within two days of birth. (The Mississippi baby received anti-HIV therapy 30 hours after birth. The child's mother stopped treatment after 18 months.)
After two years, the infected youngsters will be taken off the medication and stay off it for as long as the virus remains undetectable in their blood. They will be closely monitored through at least age 5.
"Our hope is that some of them, or perhaps one of them, will stay in remission, or be cured," said Dr. Yvonne Bryson, a pediatric infectious disease expert at the David Geffen School of Medicine and Mattel Children's Hospital at UCLA, and a co-chair of the trial.
"Even if we find that a lot of these babies might have the virus rebound, we'll learn a lot about how long its been gone and also whether or not we would add in a vaccine or another drug to make the remission even more prolonged."
The exact reasons why some HIV-infected mothers give birth to infected babies, while others don't, remains unclear -- especially when those infections occur in the womb.
According to the U.S. Centers for Disease Control and Prevention, expectant mothers who have HIV can reduce the risk of transmitting the virus to their babies to less than 1% if they take antiretroviral medication.
However, not all infected women realize they have the virus. Others may suffer substance abuse, mental illness, or limited access to healthcare that prevents them from taking medication, experts say.
In those cases, roughly 1 in 4 of their offspring will also become infected with HIV.
The trial, which is being conducted by the International Maternal Pediatric Adolescent AIDS Clinical Trials Group, will involve up to 472 babies and their HIV-infected mothers. Participants are being enrolled in at least nine nations, including the United States, Argentina, Brazil, Thailand, Haiti and South Africa.
The trial, called IMPAACT P1115, is jointly funded by the National Institute of Allergy and Infectious Diseases and the Eunice Kennedy Shriver National Institute of Child Health and Human Development, both parts of the NIH.
"It is much better to prevent a baby from being born with HIV than to treat a baby who is born infected," said NIAID Director Dr. Anthony Fauci in a prepared statement. "The global health community has proven strategies for preventing mother-to-child HIV transmission, but unfortunately, they have not yet been implemented or adopted universally. That is why we must conduct this trial."
Infants can become infected prior to birth, during birth, and afterward -- usually as a result of nursing, or pre-chewing food for the infant.
Researchers know least about how HIV infection occurs prior to birth. Although one of the purposes of the placenta is to defend a fetus against blood-borne pathogens, HIV somehow gets through in a small number of cases.
Bryson said that infants most likely become infected during birth because they are swallowing infected fluids during delivery.
The amount of virus in the mother's system was also a key factor influencing newborn infection.
"The more virus the mother has, the more likely she'll infect the baby," Bryson said. "That's for sure. We know that."
According to the NIH, the study team will separately track babies who are breast-fed and those who are formula-fed, due to the potential of re-infection from nursing.
The Phase I/II proof-of-concept trial was modified only slightly after researchers detected the virus in the Mississippi baby, Bryson said.
"We made some very minor changes in the study design," Bryson said. "Even though people were disappointed that the Mississippi baby rebounded, the fact that the child was off antiretrovirals for 27 months was unheard of. Early treatment of that baby still made a tremendous difference on the amount of virus in the body."
Follow @montemorin for science news
---
Get our free Coronavirus Today newsletter
Sign up for the latest news, best stories and what they mean for you, plus answers to your questions.
You may occasionally receive promotional content from the Los Angeles Times.