David Wise wins halfpipe gold after enduring adversity on and off the slopes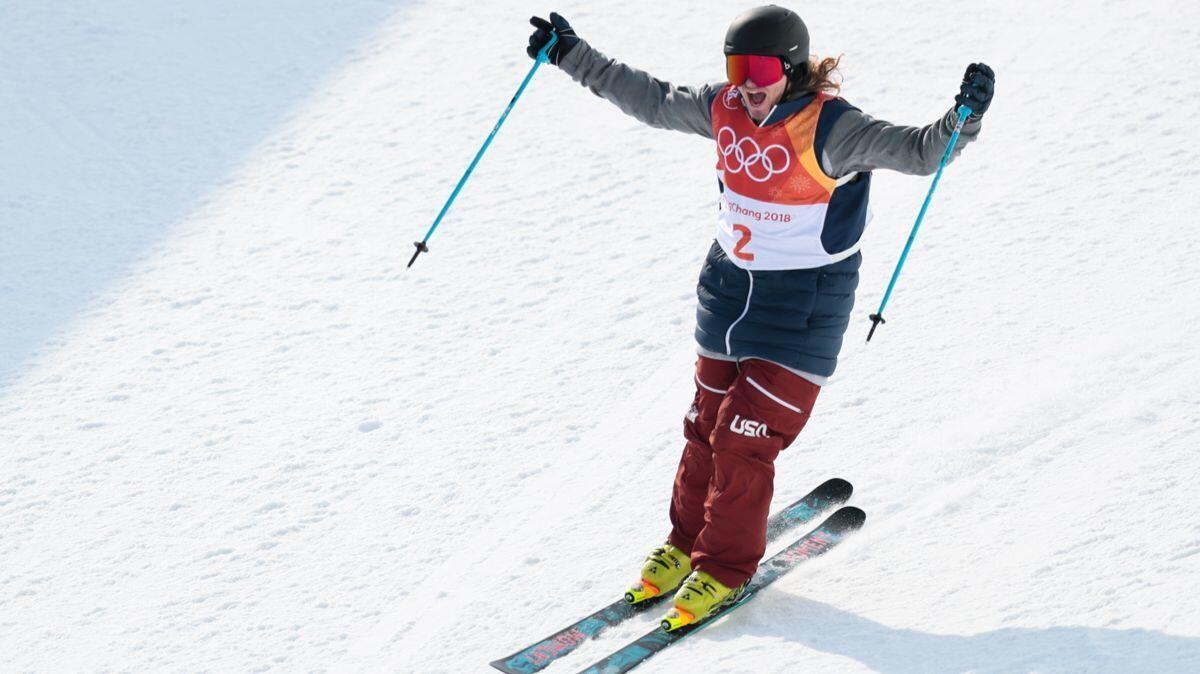 Reporting from PYEONGCHANG, South Korea —
There were moments during the last four years when David Wise wasn't sure if he would survive.
The defending Olympic ski halfpipe gold medalist endured the worst two seasons of his career. He suffered three concussions, plus serious injuries to his shoulder and back. His wife, Alexandra, experienced severe postpartum depression. Sponsors fled. His sister, Christy, lost her right leg in a boating accident and nearly died. One of Wise's students committed suicide.
"There are two ways to react to adversity in life," Wise, 27, wrote on his blog recently. "One way is to feel slighted and to allow yourself to be bitter. The other is to use the adversity to your advantage and gain strength and momentum from it. I choose the latter."
When the Reno, Nev., native perched at the top of the halfpipe Thursday at the Phoenix Snow Park for the final time, he didn't dwell on wipeouts that prematurely ended his first two runs. Instead, he didn't make a mistake during the 660-foot trip down the halfpipe to score 97.20 points and win the gold medal at the Pyeongchang Olympics.
"The reality is every single run, no matter what is happening, is just another run through the halfpipe," Wise said. "So I had to take a moment at the top. I'm a spiritual person and I believe that everything happens for a reason."
Wise's U.S. teammate Alex Ferreira, who led much of the event, took the silver medal and New Zealand's Nico Porteous came away with bronze.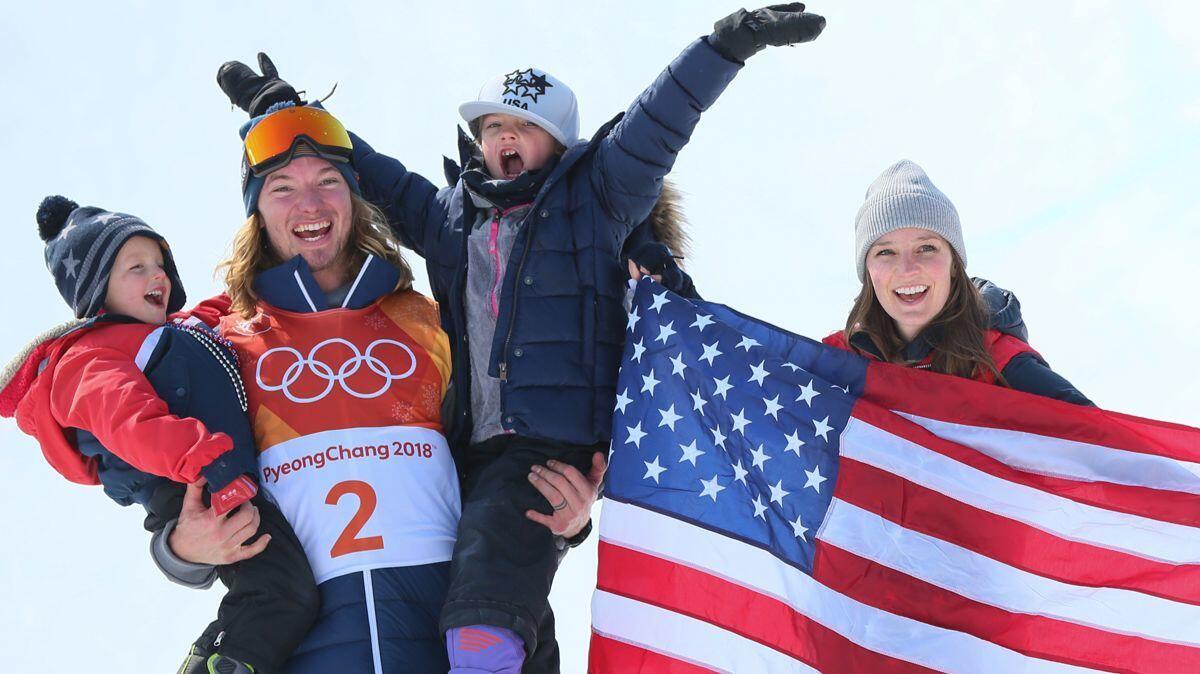 Wise describes himself as a black sheep in the world of ski halfpipe, but not for the reasons you might expect. He doesn't shy from discussing his faith. He's a family man, bringing his wife and two young children, Nayeli and Malachi, to the Games. He preaches gratefulness.
Though Wise hates to lose — wrestling matches with his children are an exception — his life doesn't revolve around an event held once every four years.
That's why what happened Thursday was about so much more than a medal.
"How could you script this?" his father, Tom Wise, said. "I just thank God we've still got all of them here and then we get to come here to the peak of the mountain. It's just been a tremendous ride."
The father stood in the snow near a stretch of safety netting after the event ended and the venue's disc jockey blared "Livin' on a Prayer" for the final time. Wise's eyes filled with tears, as he clutched the small stuffed white tiger his son received in advance of the medal for the victory.
"Faith," the father said when asked how the family pulled through the difficult times.
His voice cracked: "And knowing not to give up."
Early Thursday, Christy Wise, crammed in a rented one-bedroom condo with eight other family members in Pyeongchang, sent a text message to her brother.
"No matter what, we're proud of you and we love you," she wrote. "But also you're a freaking good skier, so please show the world."
Christy Wise is an Air Force HC-130 pilot whose right leg was amputated after a hit-and-run boat accident in April 2015. She returned to flying, deployed twice and wants to ski at the Paralympics in 2022. That's how the family operates: face adversity and keep going.
The accident led her to start a foundation with her twin sister, Jessica, to help amputees in Haiti. Their brother donated 10% of his winnings this season to the effort and plans to visit this summer.
But after David Wise's uncharacteristic start in the final, nerves filtered through his family wearing red, white and blue snow hats embroidered with the family name.
"He's a competitive person by nature and the fact that the gold medal isn't everything, the Olympics aren't everything is even better because then you can settle down a little bit," Tom Wise said. "I was praying for the athleticism to come through — and on that third run the athleticism came through."
The crowd gasped when the scoreboard revealed Wise's mark and the celebrated started.
Overcome with excitement, Christy Wise joined the rest of the family in jumping up and down. She tumbled into a fence, forgetting she had a prosthetic leg.
David Wise posed with a U.S. flag, his wife and their children at the base of the halfpipe. Nayeli, wearing a baseball cap and a wide grin, followed her father through the succession of interviews in the mixed zone like she had done it 100 times.
"We've had tough times," Tom Wise said. "But we've been blessed."
Twitter: @nathanfenno
Get the latest on L.A.'s teams in the daily Sports Report newsletter.
You may occasionally receive promotional content from the Los Angeles Times.