Trojans in the NFL: Ex-USC coaches and players in the Super Bowl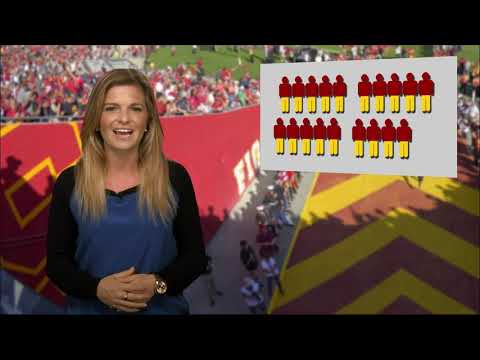 USC is closing in on a top 2015 recruiting class, and former Trojans coach Pete Carroll prepares for his second consecutive Super Bowl.
USC will be well represented by the Seattle Seahawks when they play the New England Patriots in the Super Bowl on Sunday.
There are 16 former Trojans coaches, players and graduates on the Seahawks' roster and coaching staff.
There are no former Trojans with the New England Patriots.
Here is a look at former Trojans in the game:
Position, player, former USC role
LB Mike Morgan, LB 2006-10
LB Malcolm Smith, LB 2007-10
TE Anthony McCoy (injured reserve), TE 2006-09
S Dion Bailey (on practice squad), LB and S 2010-13
LB Allen Bradford (on practice squad), TB 2006-10
Coach Pete Carroll, coach 2001-09
Assistant OL coach Pat Ruel, OL coach 2005-09
LB coach Ken Norton, LB coach 2004-09
Defensive passing game coordinator Rocky Seto, LB 1997-99 and assistant coach 1999-2010
Secondary coach Kris Richard, cornerback 1998-01 and graduate assistant 2008-09
Special teams coach Brian Schneider, special teams coach 2009
Assistant WR coach Nate Carroll, 2010 graduate
Assistant QB coach Dave Canales, administrative assistant 2009
Assistant special teams coach Chad Morton, tailback 1996-99
Strength and conditioning coach Chris Carlisle, strength and conditioning coach 2001-09
Assistant strength and conditioning Jamie Yancher, assistant strength and conditioning 1990-09
Questions about USC? Email me at LNThiry@gmail.com or tweet @LindseyThiry and I will respond to select messages in a weekly USC Now mailbag.
Get the latest on L.A.'s teams in the daily Sports Report newsletter.
You may occasionally receive promotional content from the Los Angeles Times.