Hornpipes, yo-yos and other airport hotel secrets revealed here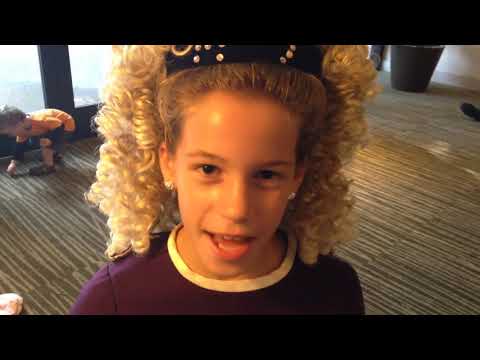 A big Irish-dance competition and a national yo-yo contest wound up at the Westin LAX on the same weekend recently, filling the public rooms with hundreds of kids deeply committed to their jigs and hornpipes (those are dances) or their double-or-not
Airport hotels fill up with business travelers on weekday nights. But on weekends, rates drop, all sorts of groups show up to convene and compete -- and as this video shows, you might end up with jigs downstairs and yo-yos upstairs.
I shot this at the Westin LAX on the first weekend of fall. My family was at the hotel for the jigs -- an Irish-dance competition that brought about 600 dancers (mostly girls) into the ballrooms from schools across the West.
Meanwhile, upstairs, hundreds more kids -- mostly boys -- had gathered for a national yo-yo contest.
This made the lobby, corridors and escalator a site of dueling subcultures, with dancers polishing their jigs and hornpipes while yo-yo folks traded double-or-nothings and dizzy-babies.
I dragged one yo-yo guy into the ballroom to show him how demanding the dances are. One dancing girl was said to have purchased a yo-yo. And there was plenty of commiserating among parents in the coffee line. (Some yo-yos cost as much as $500, and there are yo-yo expert trading cards. Some dance dresses cost $2,000, and there's an Irish Dancing magazine.)
But that moment when the barriers between groups fell and the boys and girls stepped beyond their cliques to mingle and widen their worldviews -- yeah, that never happened. Maybe next year.
"A Minute Away" is a video series in which nothing much happens -- except you see the world, and hear it, and get a respite from workaday life. We've covered Machu Picchu, Red Square, the Yucatan, the Alamo, an Alaskan float plane and the reading room of the New York Public Library, among other places. Since early 2013, we've been adding a new minute every week (and some of those "minutes" are closer to 120 seconds). So if you'd prefer an hour or two away, we've got more than enough here for you…
ALSO
Under pressure? Here's a 60-section lesson in stress management, the Yellowstone way
Get our L.A. Goes Out newsletter, with the week's best events, to help you explore and experience our city.
You may occasionally receive promotional content from the Los Angeles Times.