Charles Yu is a Genius (user) in new fiction at Electric Literature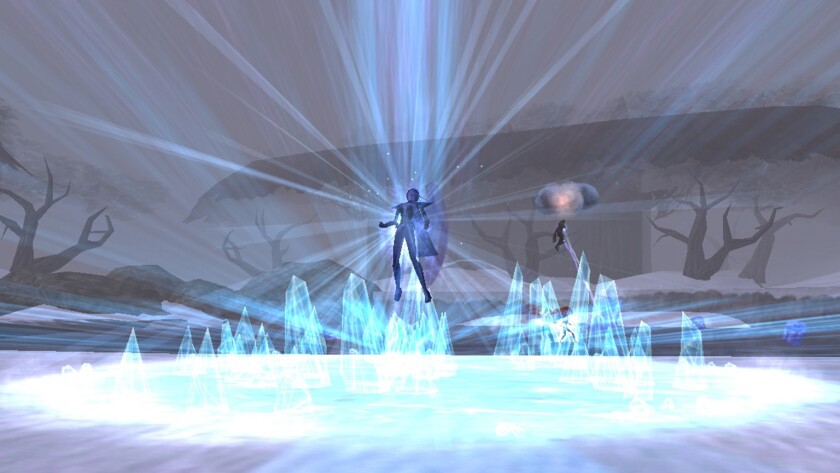 Charles Yu is a fictional Genius.
At Electric Literature, he has used the Genius annotation software to expand his story, "Hero Absorbs Major Damage." But he's not explaining where the story came from or adding authorial notes about edits -- he's using Genius to let another character contribute to the narrative, a cranky elf named Fjoork.
The Genius tool started out as Rap Genius, the crowd-sourced annotation site for rap lyrics. But the vision was bigger, and it added artists' and producers' voices into the mix. Then it grew more, changing its vision "to annotate the world," shortening its name to just Genius and landing $40 million in funding in July.
The Genius annotation tool has been used on the websites of the Wall Street Journal, the New Republic, BuzzFeed, PolitiFact, Slate and MSNBC.
But Electric Literature is one of the first to implement Genius to expand a fictional story.
Yu's story is set in a role-playing landscape where a team, led by the Hero, is fighting difficult battles. "[W]e just aren't quite ready for this kind of onslaught yet, not tactically, not in terms of speed or weapons or as a team," the Hero explains. "Byr nearly dies, Rostejn nearly dies. Even my health dips down into the red zone."
That last bit is highlighted, Genius-style. Click on it to see Fjoork's commentary: "One might think that it would behoove a leader, upon nearly losing two high-level fighters in a single battle, to allow the group to take a day off, maybe let one's employees just catch their breath for a minute, but apparently, The Hero did not believe in work-life balance."
It's a funny commentary, and an interesting way to expand the story. "Hero Absorbs Major Damage" appeared in Yu's 2012 short-story collection "Sorry Please Thank You" but, he says in a news release, "I never really felt like I landed the ending. ... I was inspired by the possibility of revisiting it from a new perspective, using a new form."
Some authors have tried Genius -- Michael Chabon and Junot Diaz are verified users on the site. Jeff VanderMeer, like Charles Yu, has used Genius to expand his fiction with more fiction: Visitors to the site will see excerpts of his "Southern Reach" trilogy expanded with background and more detail from that strange science fictional universe.
Book news and more; I'm @paperhaus on Twitter
---
Get the latest news, events and more from the Los Angeles Times Book Club, and help us get L.A. reading and talking.
You may occasionally receive promotional content from the Los Angeles Times.