U.S. airlines pocketed $15.5 billion last year, including a record $4.6 billion in bag fees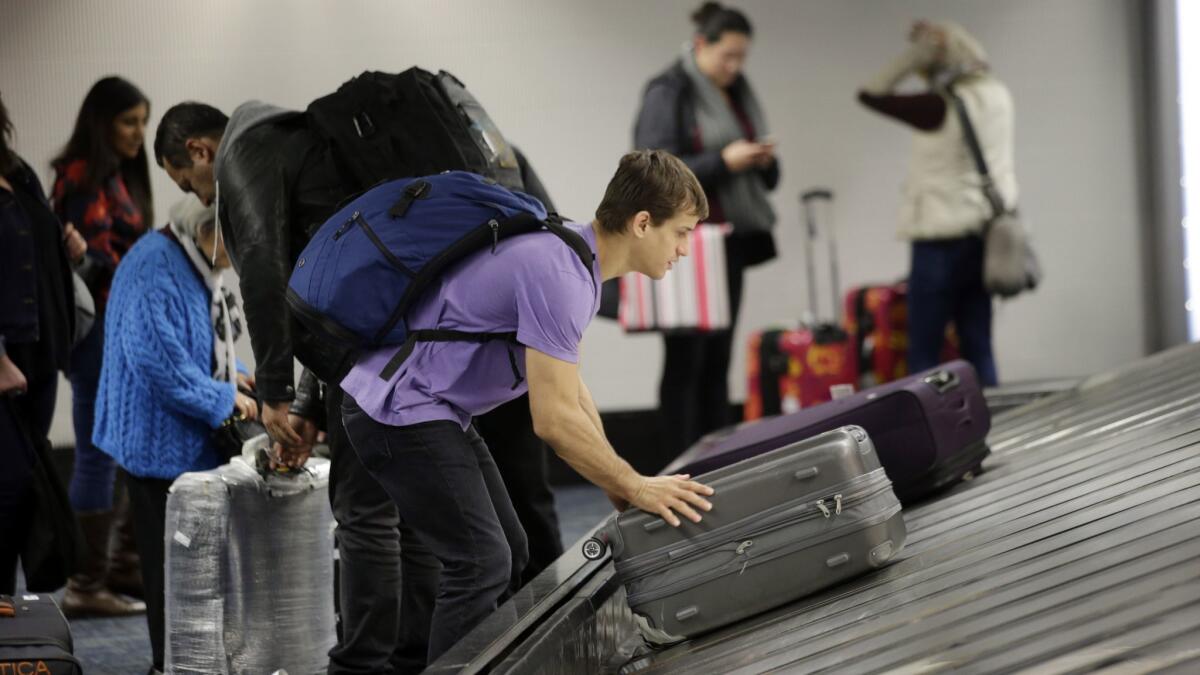 The good times for the nation's airlines continued last year, with the country's largest carriers reporting a combined profit of $15.5 billion, including $4.6 billion from baggage fees.
The 23 largest airlines reported a combined after-tax profit for the fifth consecutive year, representing a strong rebound from nearly a decade of losses following the Sept. 11, 2001, terrorist attacks and the economic recession that followed, according to the U.S. Bureau of Transportation Statistics.
The airline industry enjoyed the biggest year on record in 2015 when low fuel costs helped airlines collect a record of nearly $25 billion in profits, the bureau said.
The airline industry played down the profit increase in 2017, crediting it partly to the tax overhaul legislation adopted by federal lawmakers last year. Airline representatives noted that fuel and labor costs increased last year by more than $7 billion, compared with 2016.
A profitable airline industry is good news for travelers, said Alison McAfee, a spokeswoman for Airlines for America, the trade group that represents the nation's biggest carriers.
"Airline profitability benefits customers as airlines are strong, able to compete and reinvest in their business with new planes, products and destinations, including expanded service to small communities and internationally, which in turn creates jobs," McAfee said.
The nation's airline industry added 450 new planes last year, she added.
The country's airlines collected $4.6 billion from baggage fees and $2.9 billion from reservation change fees, which represent the only two ancillary passenger fees the airlines are required to report to the Bureau of Transportation Statistics. Other fees — such as charges to upgrade to a roomier seat, buy food or drinks, or transport an animal — are not reported to the federal bureau.
McAfee said airfares have remained low in recent years because travelers can now book a ticket with only those extra amenities and service they want.
But the annual American Customer Satisfaction Index study of more than 12,000 Americans found that satisfaction with airlines dropped 2.7% this year. The decline nearly reversed all of last year's rise in customer satisfaction that the 2017 survey attributed to lower fares and improved customer service.
To read more about the travel and tourism industries, follow @hugomartin on Twitter.